WASS was alive with action on the first day back after the Tet holiday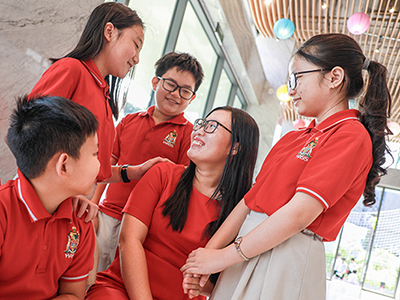 After a long holiday, WASSers seem to be energized in returning back to school and continuing their journey to conquer new knowledge. Not only students but teachers are also very excited to come back to class to impart their knowledge to our students.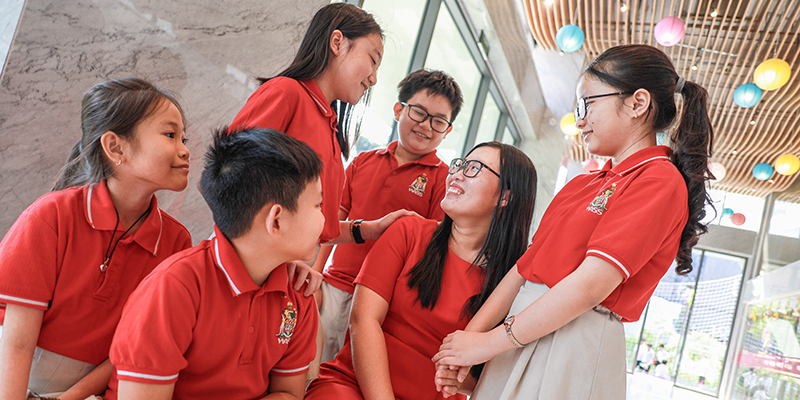 The atmosphere of the first day coming back to school after the Lunar New Year of WASSers is so busy. The students were extremely cheerful; they huddled with their friends to chat, share with each other interesting things that happened during Tet.
Teachers are also happy to meet their "Happy Students" after so many days of the holiday. The welcome that teachers give to their students and the loving embrace of the students to their teachers has become the source of motivation for our WASS' teachers and students in creating a good firm bond and to exchange positive energy in becoming companions on the path to knowledge.
In the first day of school red envelopes were  given to the young  students by their teachers as a gift for new year. Along with that a number of fascinating Tet stories were shared, making the atmosphere of the school day become even more lively and bustling with joyful laughter.
The first days back to school could have been very long, but turned out to be too short since the WASS' teachers and students have created great moments together. Hopefully this start is also a new energy source for the entire WASSers to start a new year of great success.
Teacher: Nguyen Thi Ngoc – 5C
Western Australian International School System
If you have any concerns, please contact us via: