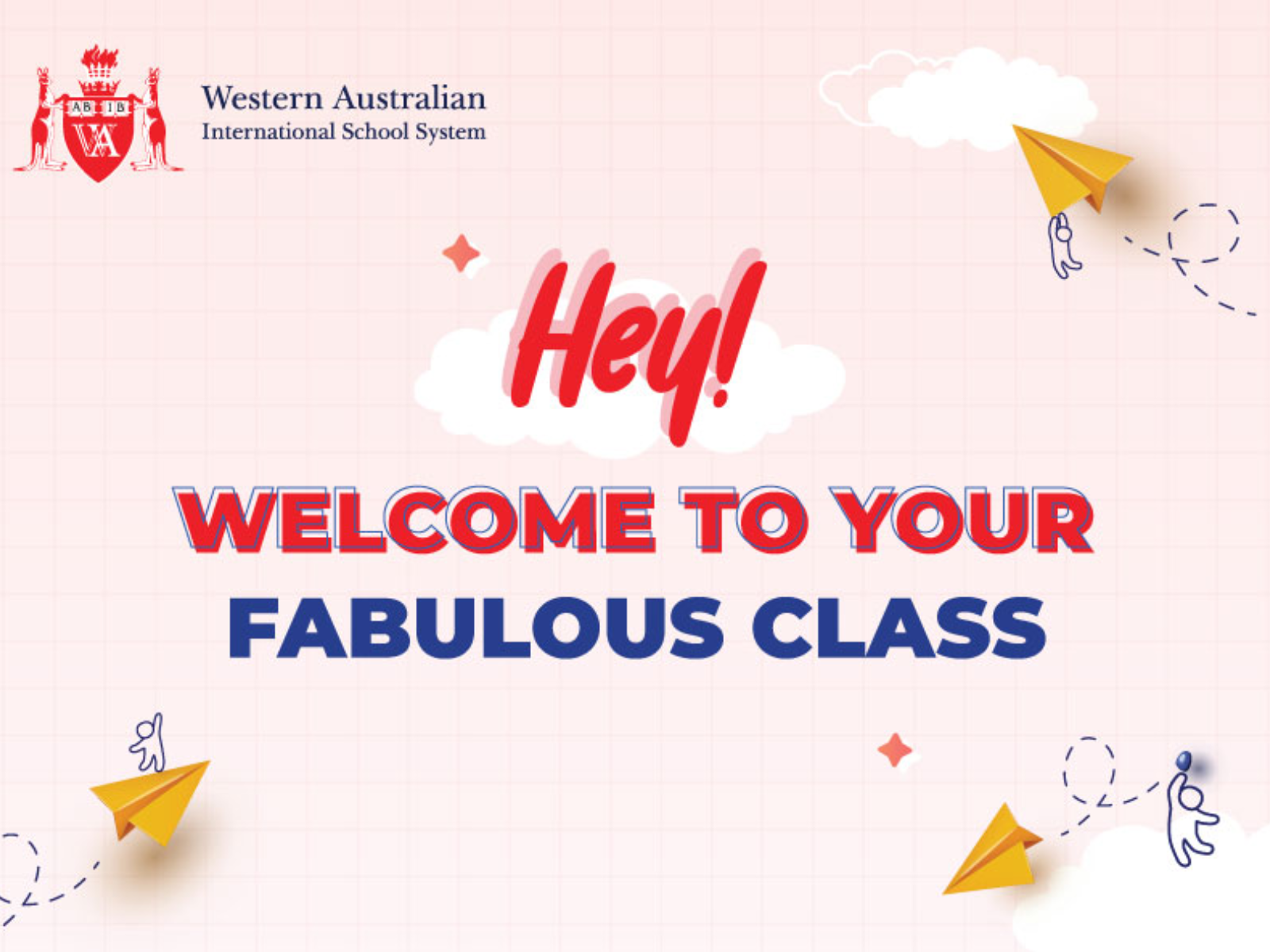 Welcome home WASSers!
After a long time of social distancing, WASS has officially welcomed WASSers back to school since December 13, 2021.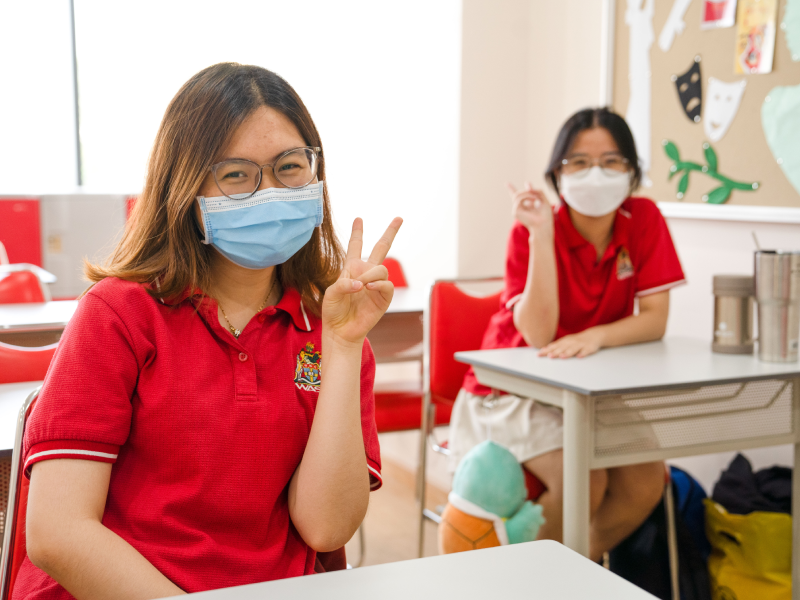 Bustling laughter and greetings have returned under the roof of WASS. From very early, WASSers are eager to return so that they can meet their friends and teachers. The return of traditional direct classes is a great opportunity for students to absorb lessons and knowledge in the most effective way. Dynamic and interesting after-class activities are also ready to be back, giving students the most comprehensive experiences.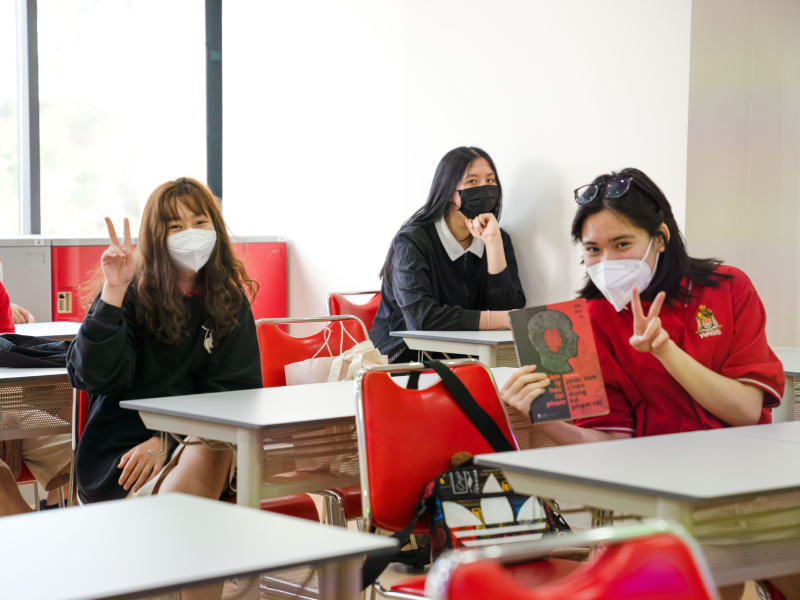 After a long period of "silence", classes at WASS have returned to its own vibrant atmosphere. Lessons have become much more exciting and lively thanks to the presence of WASSers. It has been a long time since teachers and students have been able to learn directly together, instead of through the screen. The cheerful atmosphere can be easily recognized in all classrooms. The joyfulness of welcoming Christmas makes the classrooms even more exciting. This creates the great motivation to help students always be enthusiastic when going to school and learning in the best way.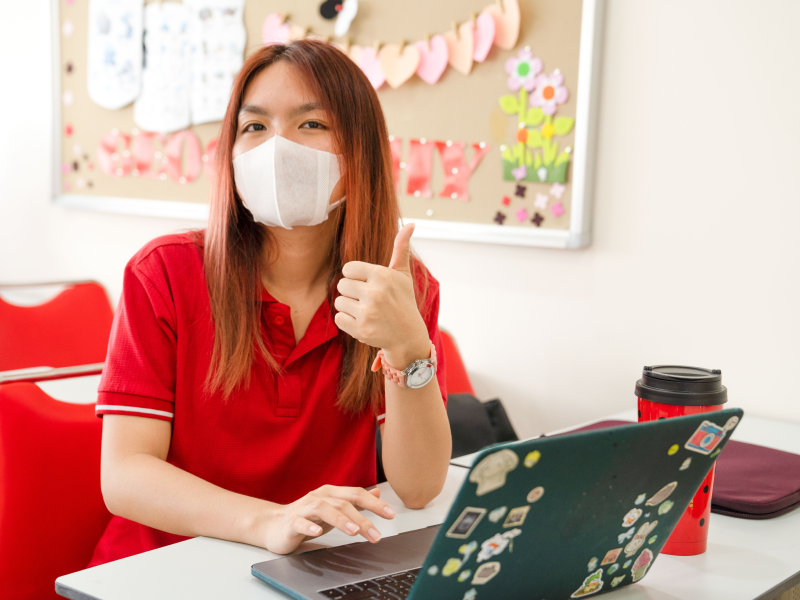 Online learning method has brought certain positive effects; however, face-to-face learning still gives students the most optimal education. The timely instructions and guidance from teachers are the greatest source of support for students' learning process. Teachers can also recognize abnormal behaviors from students in both knowledge and psychophysiology so that they will have timely and effective interventional actions. Diverse activities in class is the great condition for students to maximize their potentials as well as improve essential soft skills, contributing to the most comprehensive development.
In addition, the school is also fully equipped with supporting devices to continue implementing an online learning program for WASSers who cannot return to school at this time, ensuring their learning process.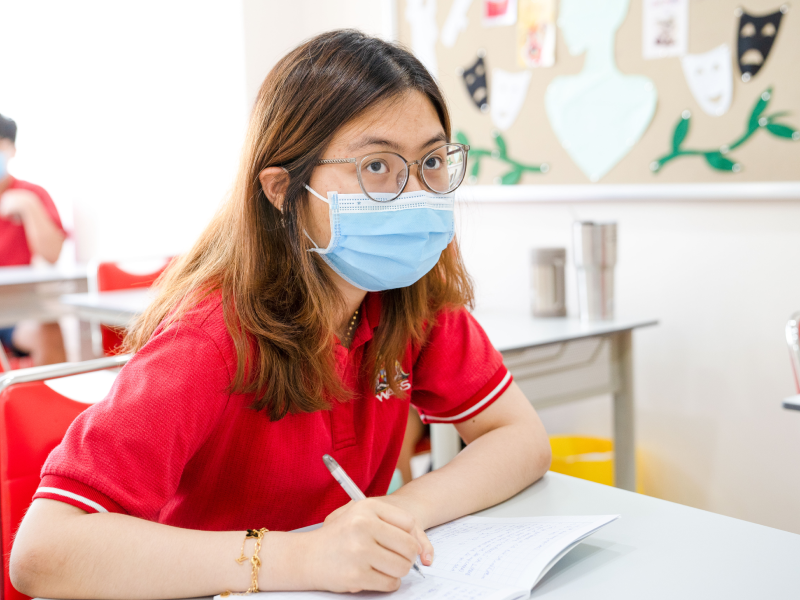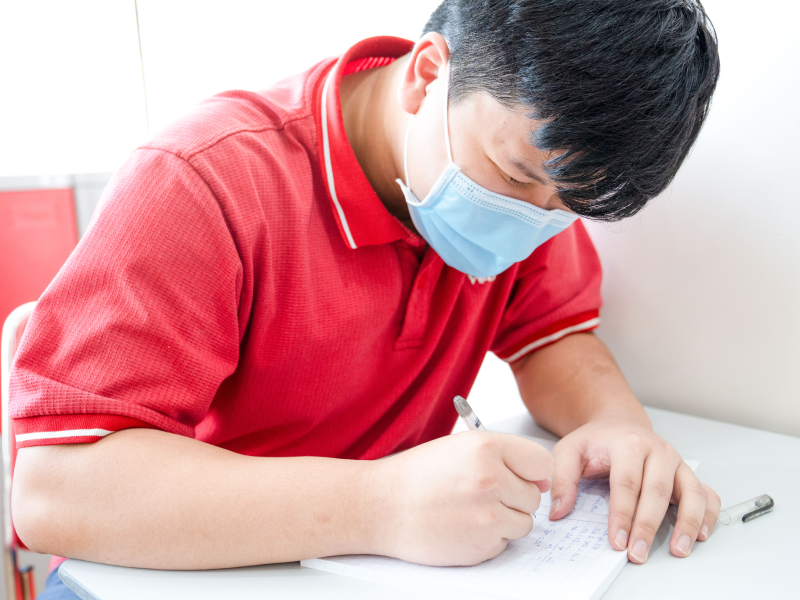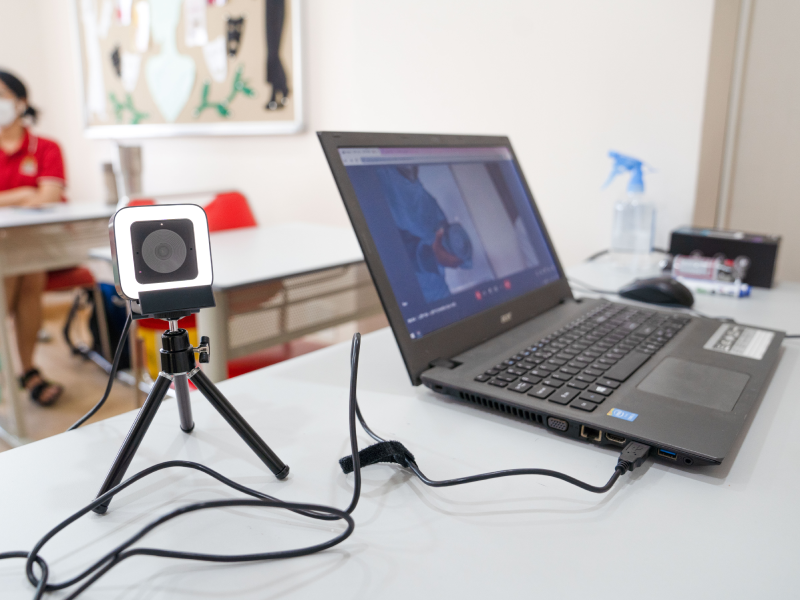 WASSers' health and safety is our top priority. WASS community always takes measurements to ensure health safety and COVID prevention. The school has undergone rigorous testing and completed the pandemic prevention standards of the Ministry of Health. All teachers, staff, and students have to submit the health declaration before coming as well as have their temperature checked at school. The campus is equipped with alcohol hand sanitizer and ensures 5K regulations.
All classes also fully comply with the distancing regulations with maximum 15 students per class. WASSers are arranged to sit far away from each other and group activities are limited to maximum 2 members each group to avoid gathering in class. They are conscious to follow the rules of COVID prevention when making health declarations, checking temperature, hand washing and keeping distance both inside and outside the classrooms. Only when health is ensured can WASSers confidently and firmly step further on the journey of finding knowledge.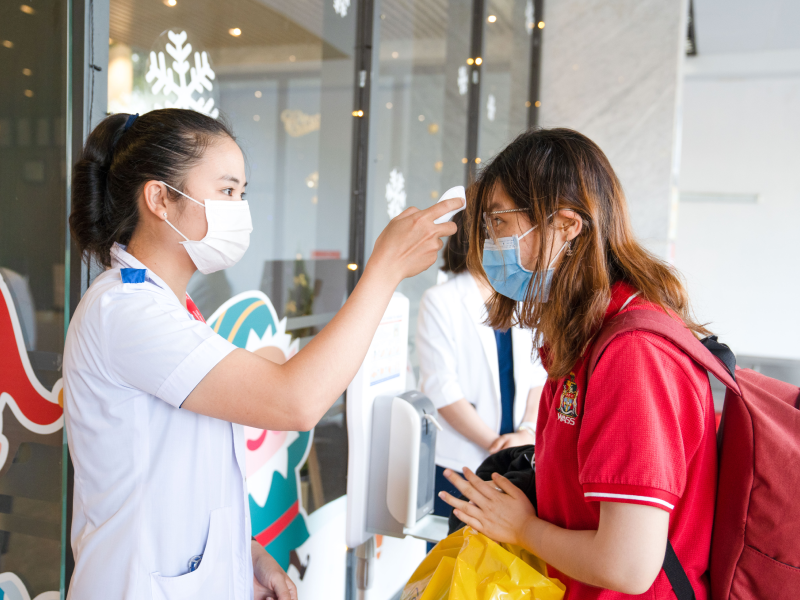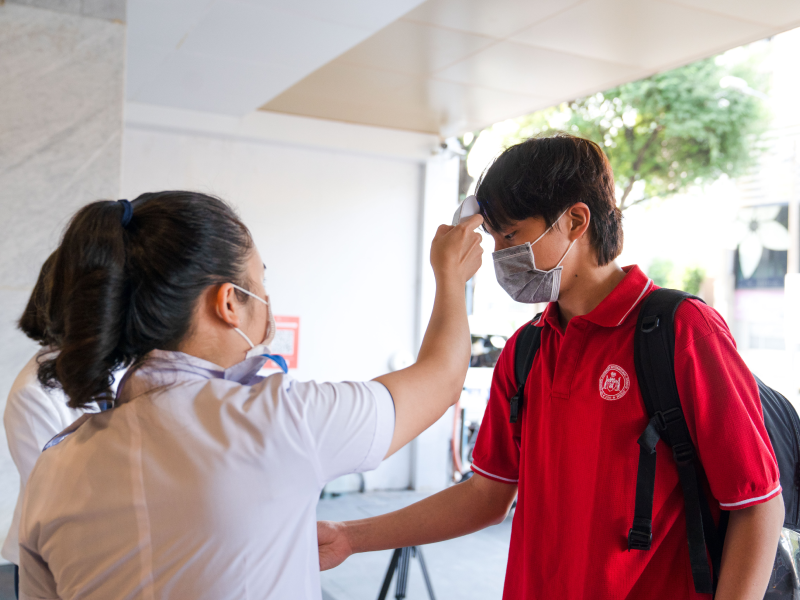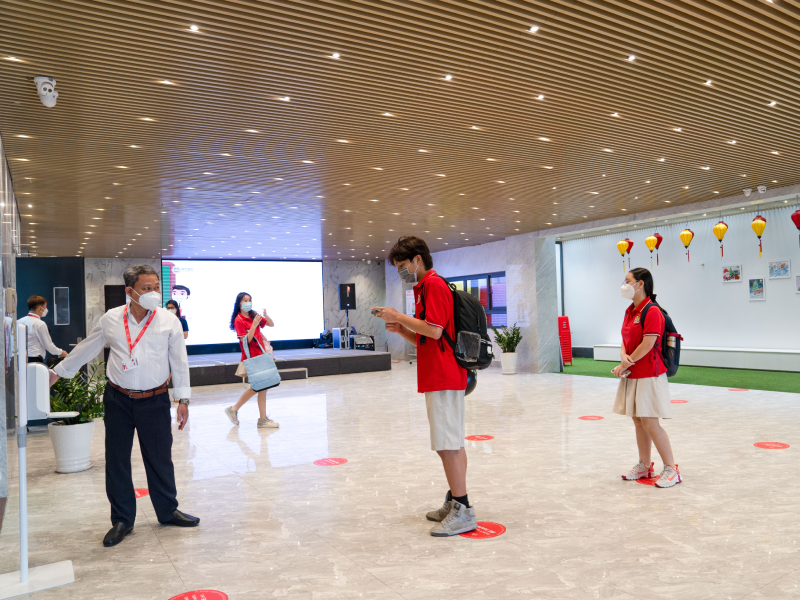 Finally, thank you to all parents and WASSers who have always supported, stood side by side and cooperated wholeheartedly with WASS over the past few months. The school is committed to providing the students with a safe learning environment, so that one day all WASSers will be back to school. Thereby, providing students with modern and dynamic learning experiences which contribute to the comprehensive development of WASSers.
Thank you and Welcome back, WASSers!
WESTERN AUSTRALIAN INTERNATIONAL SCHOOL
If you have any concerns, please contact us.