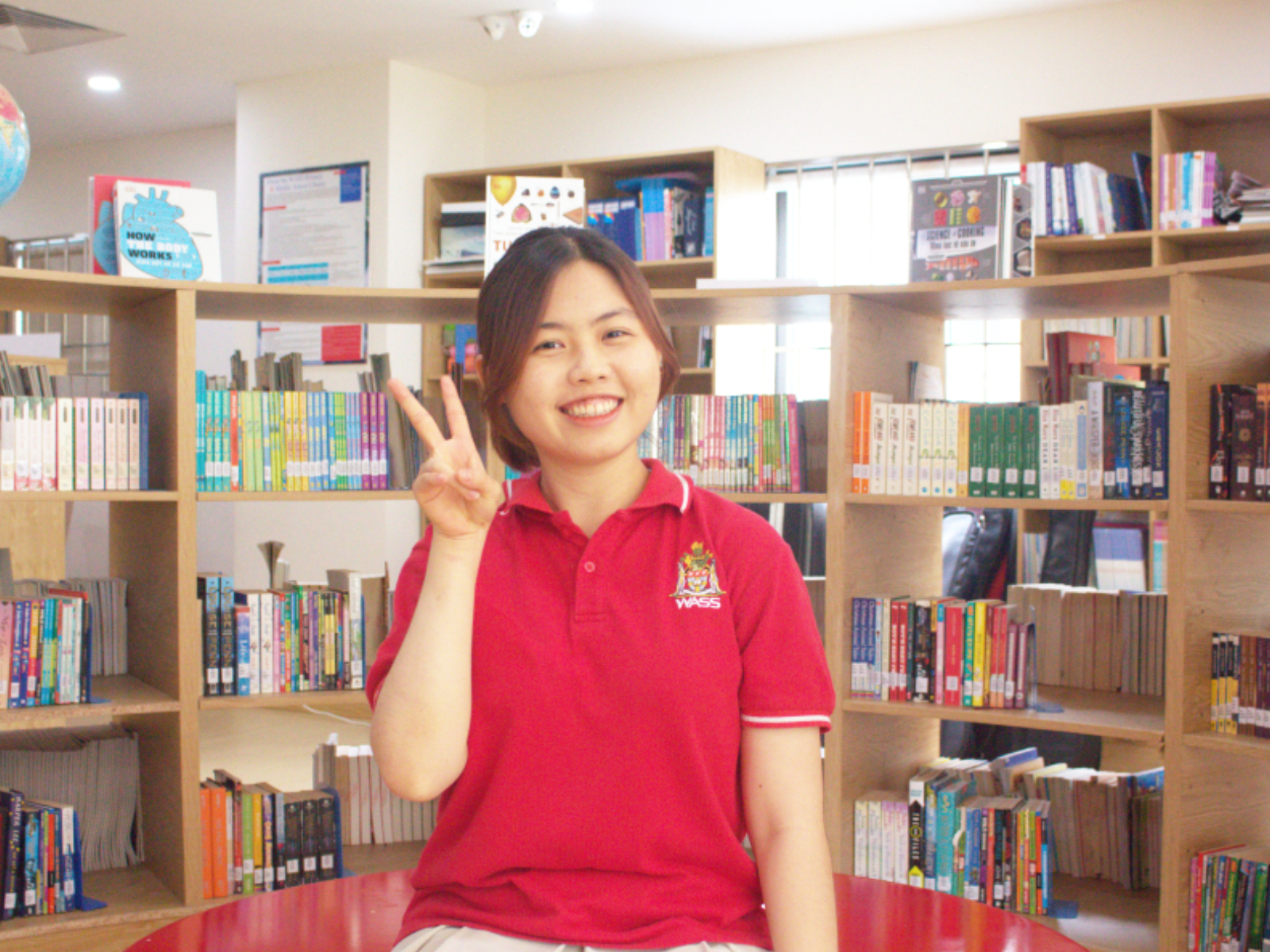 To our beautiful youth time
If youth was a dream, definitely all of us would want this dream to last forever to enjoy every sweet moment. 
The high school years are the most beautiful of our youth. It was a wonderful and incredible time with joys, innocents, sadness, unspoken feelings and the first love of studenthood. It was Math that never solved, uncompleted essays in Literature or Chemistry equations that took a huge amount of time to finish. All of those created a colorful picture of memorable studenthood.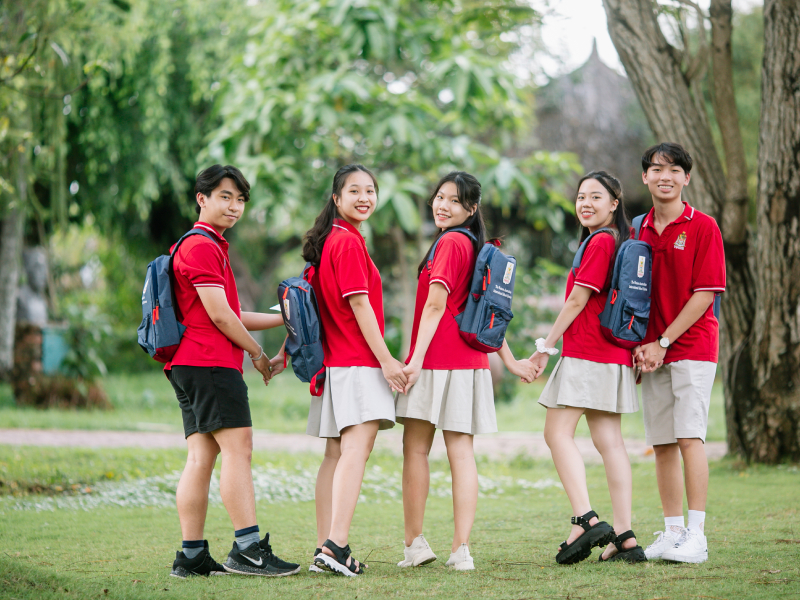 Y12 WASSers are spending their last days before saying goodbye to their beloved WASS in order to enter a new journey ahead. When the crimson branches of the phoenix-flower begin to bloom, it is the time students farewell their studenthood at "red shirts" school.
After 3 years with many unforgettable memories, WASSer Ho Thanh Nguyen 12A has her own nostalgic feelings. She also sends a few messages to her teachers and friends during memorable times at WASS.
"Studenthood! The youth call. A noun refers to the student time of every variant in this life. Every individual has their own special mark for themselves, and of course, I am not an exception. My youth is not just a period of time encapsulated in three years of high school, it is a long journey of learning and having fun at school. Each school level has a different impression; however, the high school years are the most beautiful time. There are many reasons for me to say that the 3-year of high school is the most emotional time.
In Grade 10, I moved to WASS to cherish the dream of studying abroad. An international environment is the great opportunity to approach and improve my English skills. The atmosphere at WASS is really friendly and fun. My journey began with 10D class, then 11C  and finished at 12A with many amazing friends. We had together experienced every single event, the smallest, the most difficult and the most important of students' life – the university entrance exam.
Obviously, conflicts are inevitable during the time of studying and living in a group; however, those made me realize meaningful lessons. 'Some people make us sad, some people make us feel happy'. It would never be studenthood without those conflicts, right?"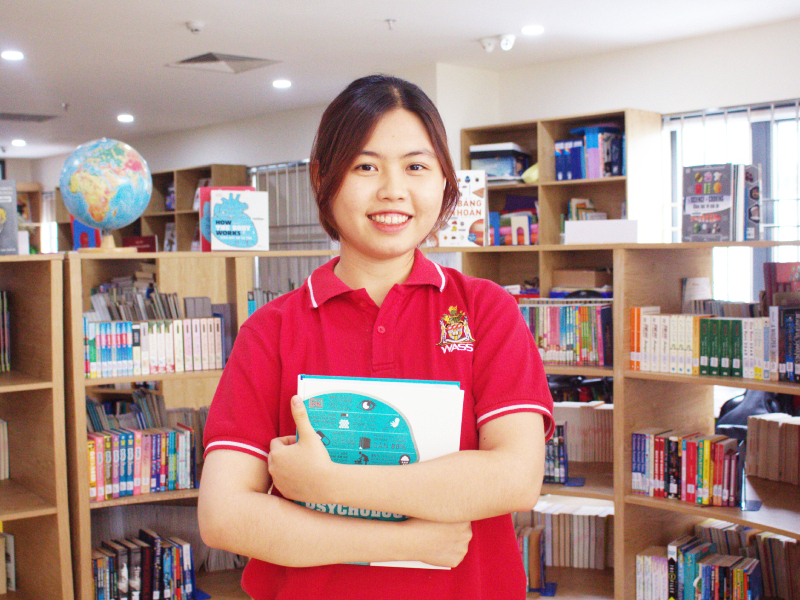 "My biggest regret at WASS is a field trip with my beloved class. We had to spend a lot of time at home due to the COVID pandemic. All outside activities were canceled to ensure the health safety for the whole community. Therefore, I could not participate in any field trips to make more wonderful memories.
Besides, it is impossible not to mention teachers who taught us knowledge, skills and confidence. They not only taught us to be good people, they are also "friends" who always listen and give advice every time we have problems. Teachers are the important "piece" of the youth picture."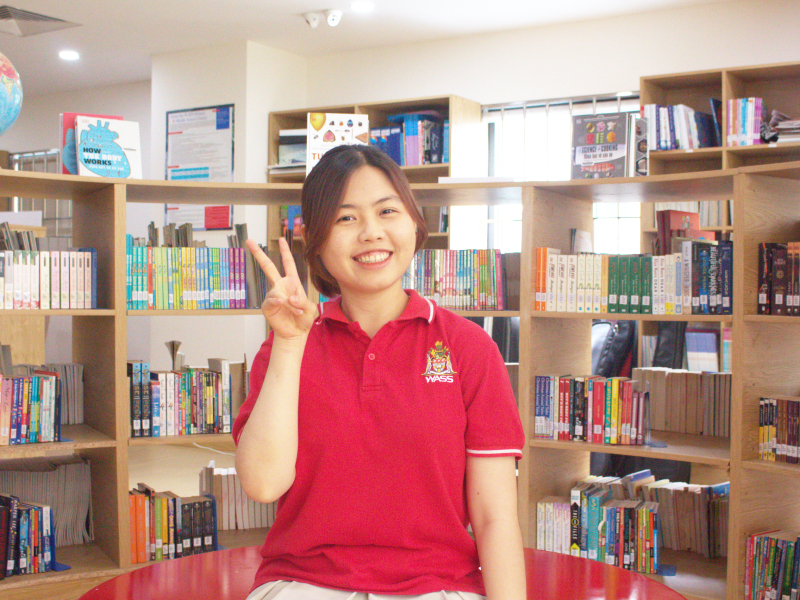 "WASS is our second home. This is a great school to learn, play with friends; it is also the place that keeps the memories and secrets of our youth. I hope that those memories will be forever remembered in the "subconscious library". Finally, I would like to send my sincerest gratitude to my friends, teachers, and all staff members as well for creating the best conditions for us to improve ourselves and create our better versions in a creative and active learning environment. It is an indelible studenthood memory." – sharing from WASSer Ho Thanh Nguyen, Class 12A.
WESTERN AUSTRALIAN INTERNATIONAL SCHOOL
If you have any concerns, please contact us.