The very first compulsory practical investigation of our IBDP Class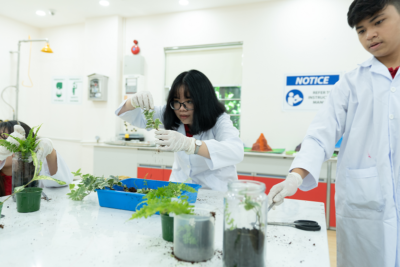 In September 2020, the IBDP Biology class started its first compulsory practical investigation. They were required to try and create a sustainable ecosystem (mesocosm) using plants, rocks, coal, water, and small creatures like snails or earthworms. Let's read stories of our WASSers about this interesting practical investigation.
It's just the first day of this practical investigation and it looks like super fun. I am looking forward to the next few weeks of it. I hope it goes well.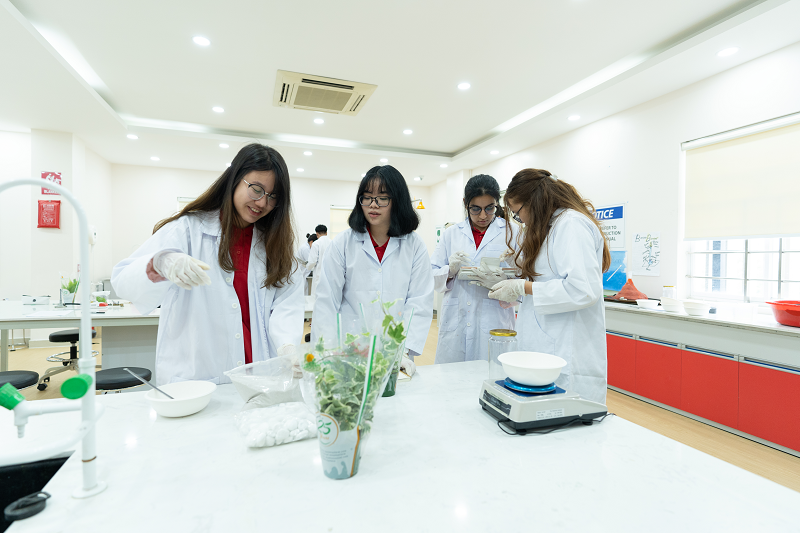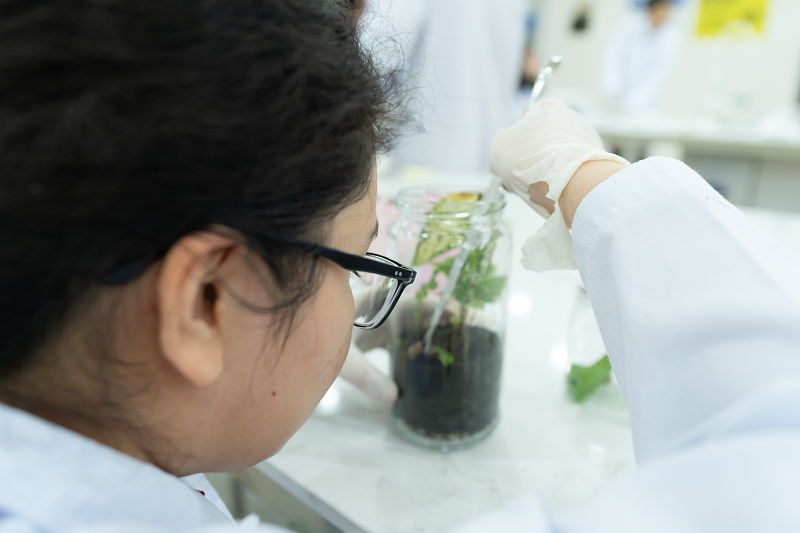 Since the IB journey has started, I can already see a lot of changes in myself. I have become more responsible and have started to manage my time accordingly. Those are the biggest changes that this program has helped me to achieve.
Ria Vij –  Student of Class IB11
Although not all groups have created an ideal mesocosm as hoped, their observational and analytical skills have improved dramatically. They not only know how to observe the changes in color of their plants and the number of living species in the ecosystem to make conclusions, but also know how to consider external and internal factors. For example, they have been able to compare results between different places that they placed the jar, and the quantity and diversity of living things to make their conclusions and predictions. This is a very good start for them.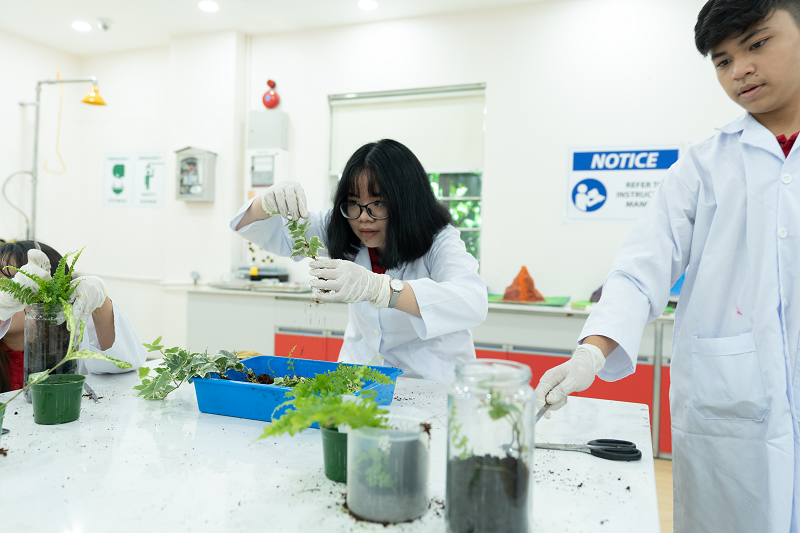 This project also highlights differences in curriculum content. Students are given opportunities to learn how to arrange and manage their time between different subjects and activities. All subjects need focus and the application of theoretical concepts in projects and reports. The challenge for the students is how they achieve the expected results in all subjects they study.
Vincent Moulanier – IB Teacher
I think IB will be a very helpful tool for me to be successful in the future. Furthermore, the IB program supports me strongly to become a global citizen, which is something that I aim to be.
Linh Tran (Alice) – Student of Class IB11
At the start of the practical investigation that their mesocosm may not develop as well as they expect. They may also have to go through many failures and learn from this to find the best solution for investigation.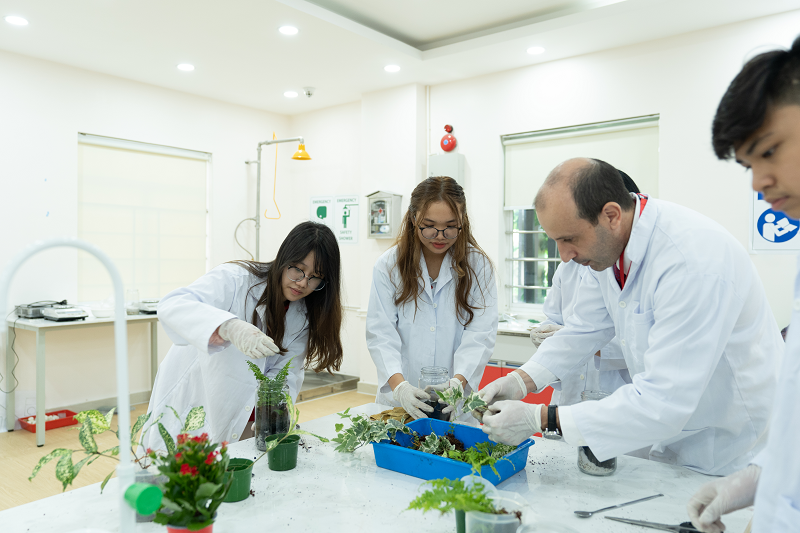 This is also the spirit that teachers expect from them. IB students are considered and treated as adults and are taught to handle different situations on their own, not relying on their teachers to provide them with all the answers.
Stephen Zahra – Highschool Principal
Over the 4 weeks of the project, students were required to record and collect data and analyze elements and their development in the mesocosm. The requirements of the investigation will also teach students more advanced skills and the important ability to observe changes. The challenges and requirements from the teachers are always valuable lessons that students will be able to use at university. There will be different types of research assignments and projects, which will present new challenges and complications. Additionally, university admission and scholarship opportunities will also be greater for those who can show the qualities of a leader and being a global citizen in the future.
Western Australian International School System
If you have any concerns, please contact us via: