Talkshow experience Advanced curriculum: WACE, ADP, IBDP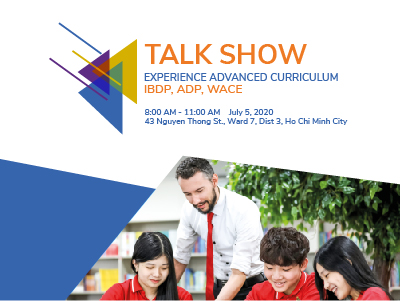 In order to set out a clear path for both students' study and careers in the future, identifying a Diploma Programme as a knowledge foundation is extremely crucial for their success. Let's join a WASS Talk show: "Experience Advanced Curriculm with WACE, ADP and IBDP".
Time: 8 AM – 11 AM, July 5, 2020.
Campus: 43 Nguyen Thong St., Ward 7, Dist 3, Ho Chi Minh City.
Main discussion:
Sharing about the learning pathways and learning content of three Diploma Programmes IBDP, ADP, and WACE
Discussion panel with The Board of Principals of WASS
Information about WASS special offers, half-tuition and full-tuition scholarships.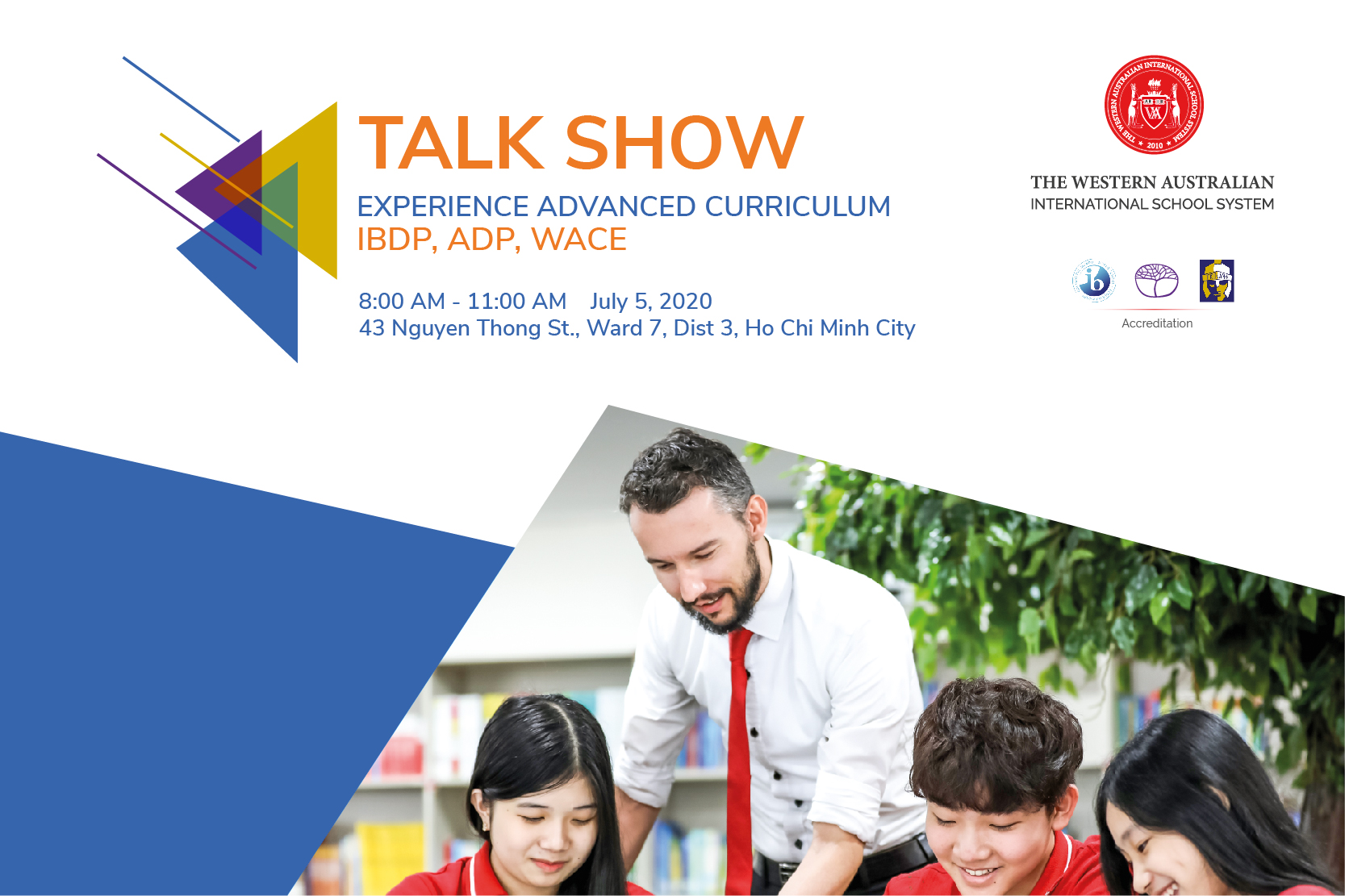 The curriculum at WASS is designed to ensure students' learning outcomes and provide a wide variety of options for parents and students to choose for their future education. Educational pathways include the International Programme and Vietnam MOET Programme with the Australian Curriculum. The Vietnam MOET Programme is a combination of the Vietnamese Ministry of Education and Training program and the Western Australian curriculum framework. After Grade 10, students can decide whether to continue the Vietnam MOET Programme or participate in the International Programme. During the Vietnam MOET Programme, students can enroll in the Vietnamese Diploma with English as a Second Language Programme (ESL). Additionally, the International Programme offers three different Diploma pathways which are listed below:
The Western Australian Certificate of Education (WACE) is authorized by the School Curriculum and Standard Authority. Students will receive a certificate upon completion, which is a condition when transitioning to the world's top universities, including universities in the Ivy group in the US and UK. In addition, WACE allows students to participate in the ATAR course. The ATAR is used to determine eligibility for university entrance in Australia.
In the American Diploma Programme (ADP), after meeting all graduation requirements, students receive an American Baccalaureate degree from Greenville High School, a recognised qualification in the US, Australia, Canada and other English-speaking school systems worldwide.
The International Baccalaureate Programme (IBDP) is considered one of the most prestigious High School programs available today. IBDP is authorised by the International Baccalaureate Organisation (IBO). Moreover, IBDP is recognised by most countries and highly regarded by the world's top universities.
This year, the WASS Talk Show will provide an introduction to our Diploma Programmes: IBDP, ADP, WACE. Through this event, WASS hopes that parents and students can choose a curriculum that can lead to students' further education in the future.
Western Australian International School System
If you have any concerns, please contact us via: