Get excited with our Halloween festival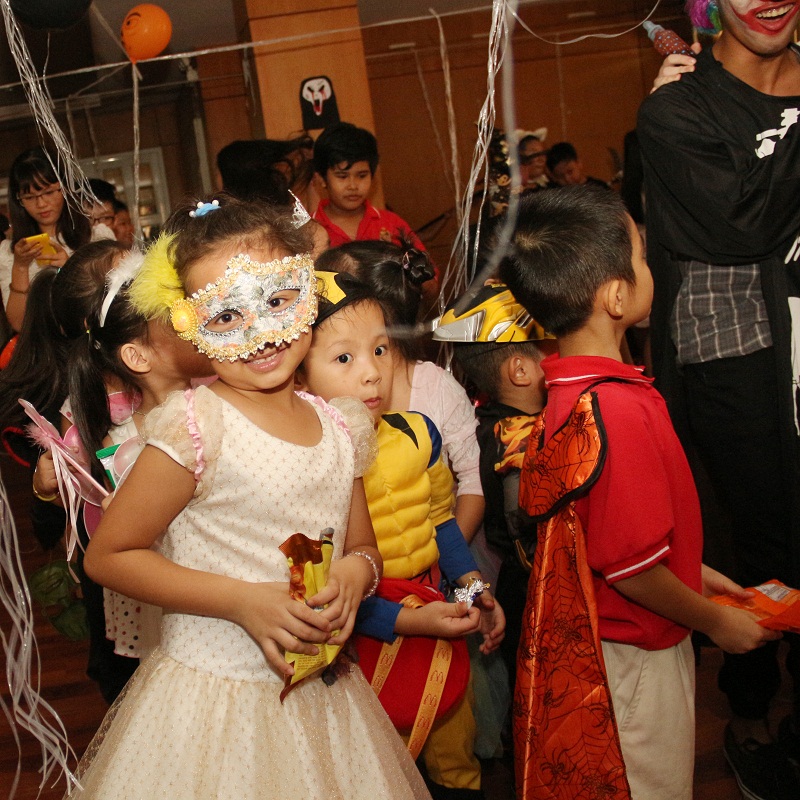 Halloween at WAPS left our students with unforgettable memories through unique games, or a beautiful costumes such as a Princesses or Pirates transformer.
The last days of October became exciting and active as students participated in the Halloween festival. This is an annual event at  WAPS, which helps students experience the activities associated with large cultural festival in Vietnam and other countries in the world as well.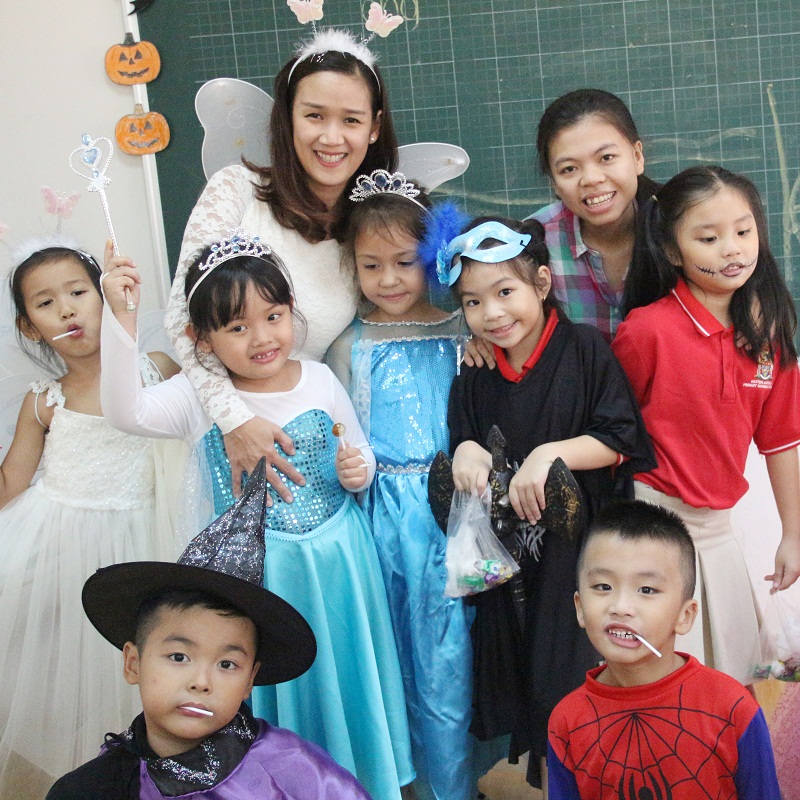 During this day, when entering WAPS you get lost in a different world filled with hauntingly decorations  and mystery. All the students, and teachers transformed into unique, bizarre and mysterious characters. There were  legendary figures from the world of fairy tales; whimsical and ghostly characters in the modern world, these costumes were funny, cute and very scary.
Besides this, the amazing magic show of magician Thien Loc fascinated our students. Moreover, the magician also revealed some of his magical tips and taught students how to make magic.
Also,  students had chance to experience my sterious games like Witches Well, Jack's Spirit or Demon's meal…
"This game made our hands freez when touching the ice box to find the jewel. However, we were happy because our team spirit rose significantly. I would like to thank WAPS for this enjoyable memory after our stressful exams. The tough pressure seemed to disappear" – Emily Kim Jilks a Grade 8 students said.
Below are some photos of students on Halloween day:
Western Australian International School System
If you have any concerns, please contact us via: