The journey of inspiration with Gen Z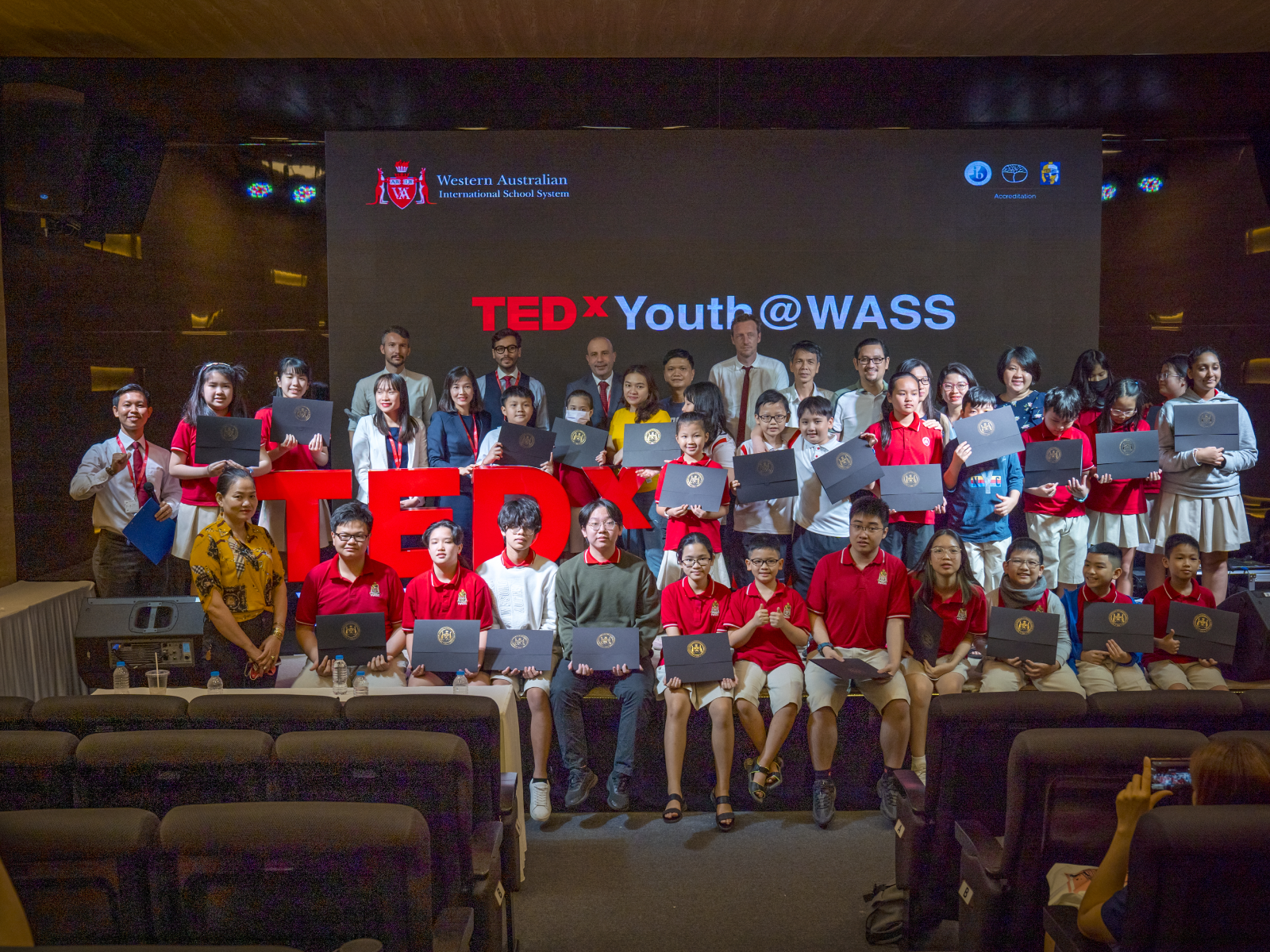 Gen Z is a modern, dynamic, bustling and enthusiastic generation. They always have a great ambition to express themselves and raise their own voices, contributing to create a better world.
Generations of students at WASS are always provided the best conditions, encouraging them to boldly express their own personal opinions on global and local issues. TEDxYouth@WASS is a great opportunity so that WASSers can represent Gen Z to voice their thoughts and opinions, as well as inspire people around.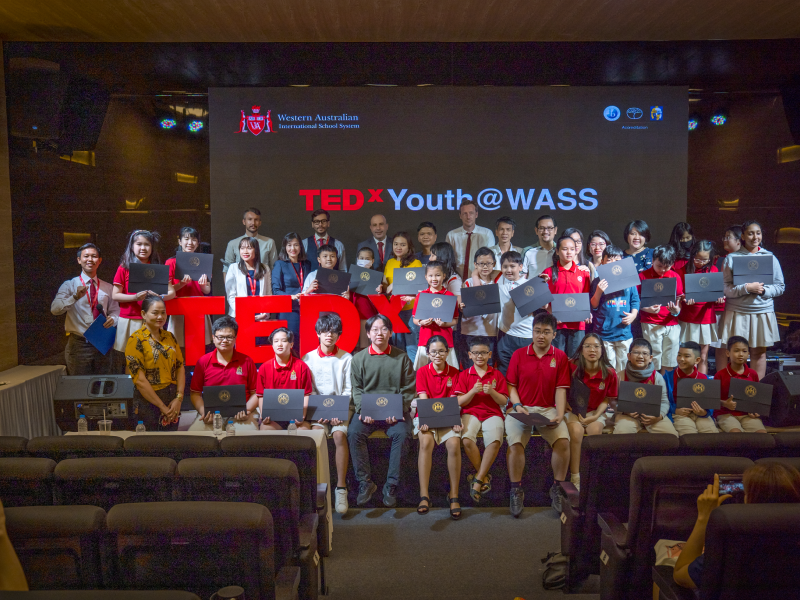 In this school year, TEDxYouth@WASS will continue to accompany WASSers on the journey to spread creative, unique, and multidimensional ideas on many practical issues. And to best prepare for this year's competition, let's observe the sharing of "veterans" about the process of preparing slides and presenting ideas to impress the audience at the previous TEDxYouth.
"At this moment last year, I was speaking in front of Teachers, Parents, and Students of WASS about AI. I am a technophile, so I am always aware of the upheaval of the technological sphere. Thus, I easily came up with the ideas by myself, but I also acquired the ideas on the Internet or newspaper related to AI. After accumulating enough ideas, I started creating slides by using PowerPoint. Although my design was not so marvelous that everybody praised it considerably, it is sufficiently good to enrapture the audience and examiners.
The final step of the preparation process was the practice step. In fact, I only practiced for one hour the night before events. That little practice just facilitated my passing school round, but let me down in the official one. Therefore, you must practice as much as you can." – sharing from Nguyen Quang Thanh Phu, 11B.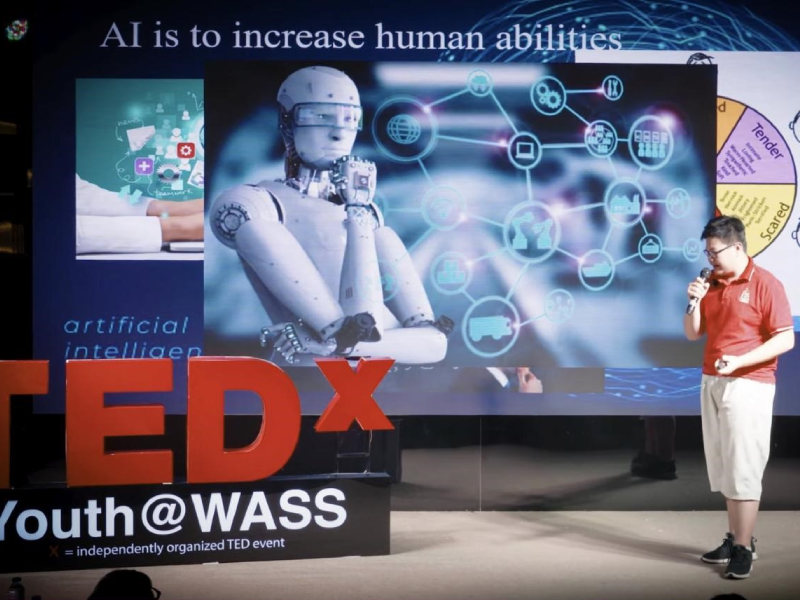 "There were 3 main rounds in TEDxYouth last year and our topic last year was Artificial Intelligence (AI). Before the first round, I need to prepare carefully a PowerPoint talking about the definition of AI, then present my work in the auditorium in front of my friends and teachers.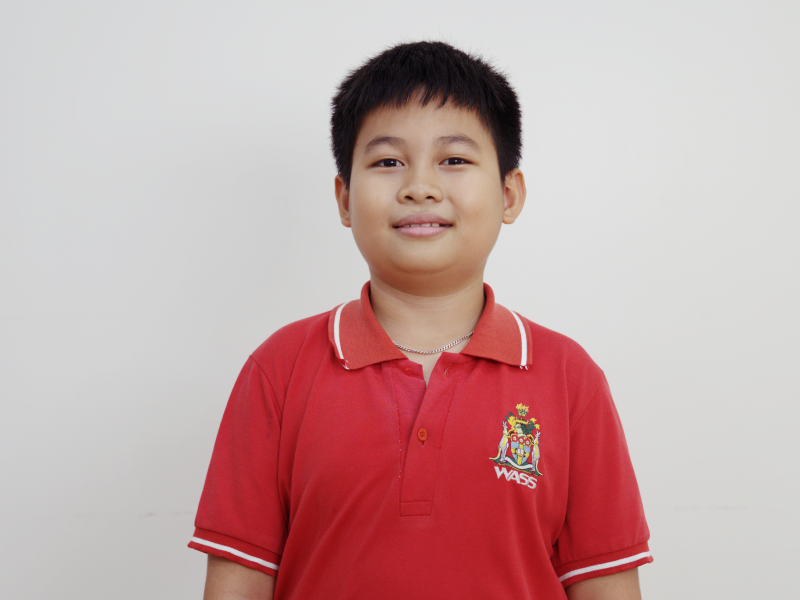 At that time, I was quite nervous about my work; however, with the great encouragement of my teachers to me, I thought I made a good impression on the teachers at that time. I think this competition is a good way for the students to improve both their debating skills and confidence. So, if you have a chance, please register to join in this interesting competition!" – WASSer Lieu Thien Phu, WA6
Western Australian International School System
If you have any concerns, please contact us via: