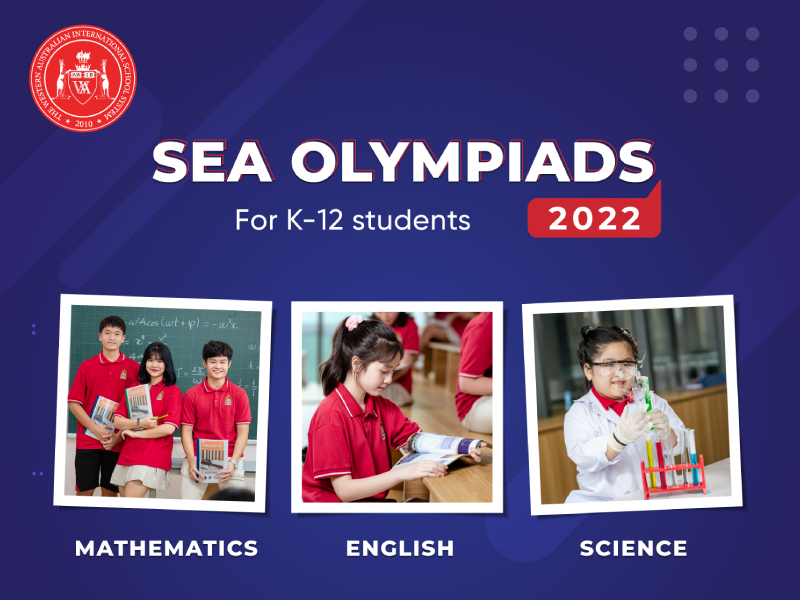 WASSers shine and make their mark on SEA Olympiads 2022.
SEA Olympiads is a combination of international competitions in Mathematics, Science, and English for K-12 students. This competition aims to create a useful playground to promote talent and knowledge of students through specific topics. There are 03 main parts of competition:
International Mathematics Olympiad Competition of Southeast Asia – IMCSEA

Global English Language Olympiad of SouthEast Asia – GELOSEA

International Science Olympiad Competition of Southeast Asia – ISOCSEA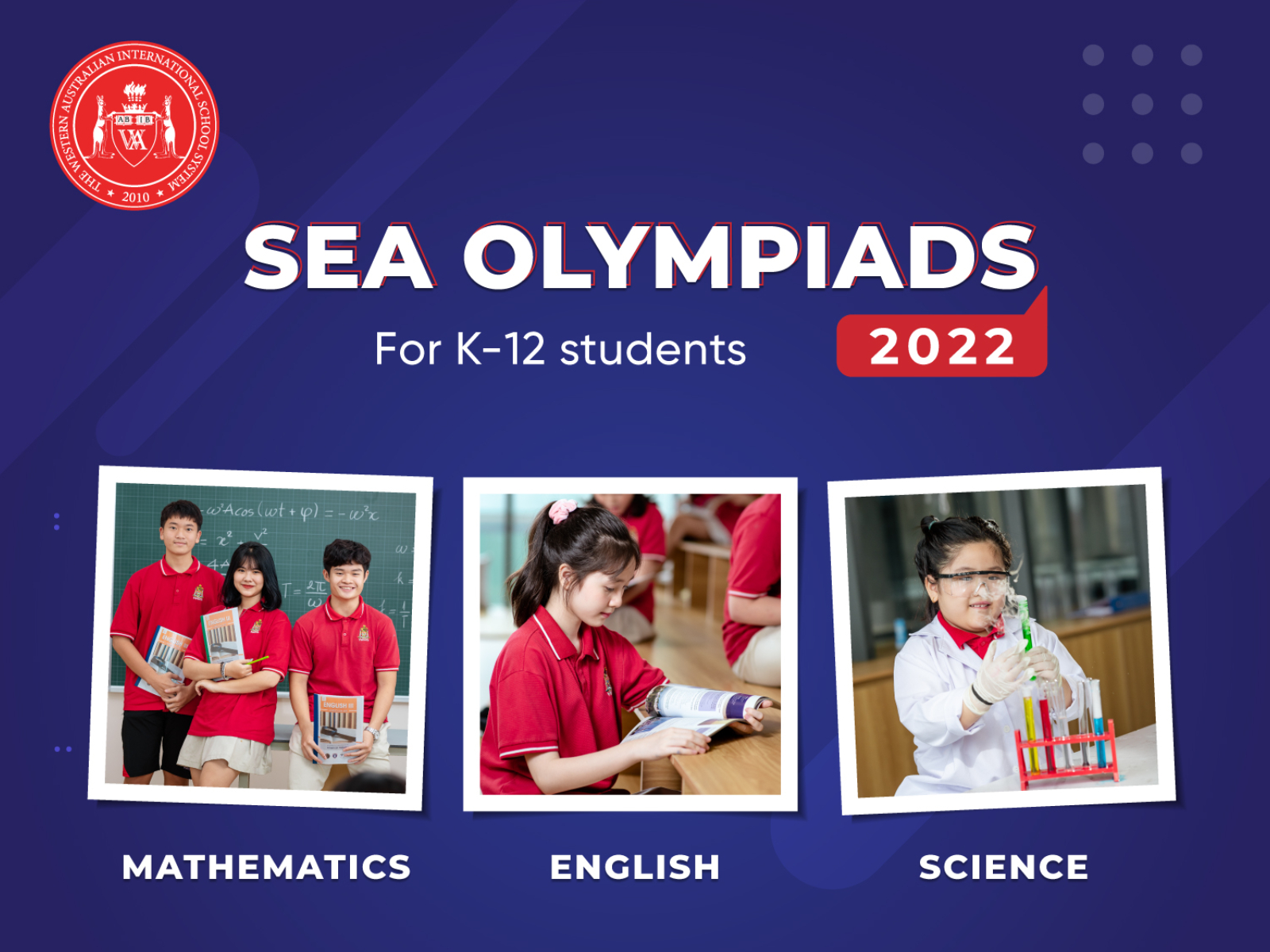 In this year's competition, surpassing thousands of participants around Vietnam, WASSers have excellently achieved more than 120 individual rewards
3 Diamond Awards

15 Gold Awards

21 Silver Awards

58 Bronze Awards

33 Honorable Awards
This achievement helps WASSers earn medals and certificates of the competitions. Moreover, the highest scores participants will be honored to represent Vietnam to attend the international round in December.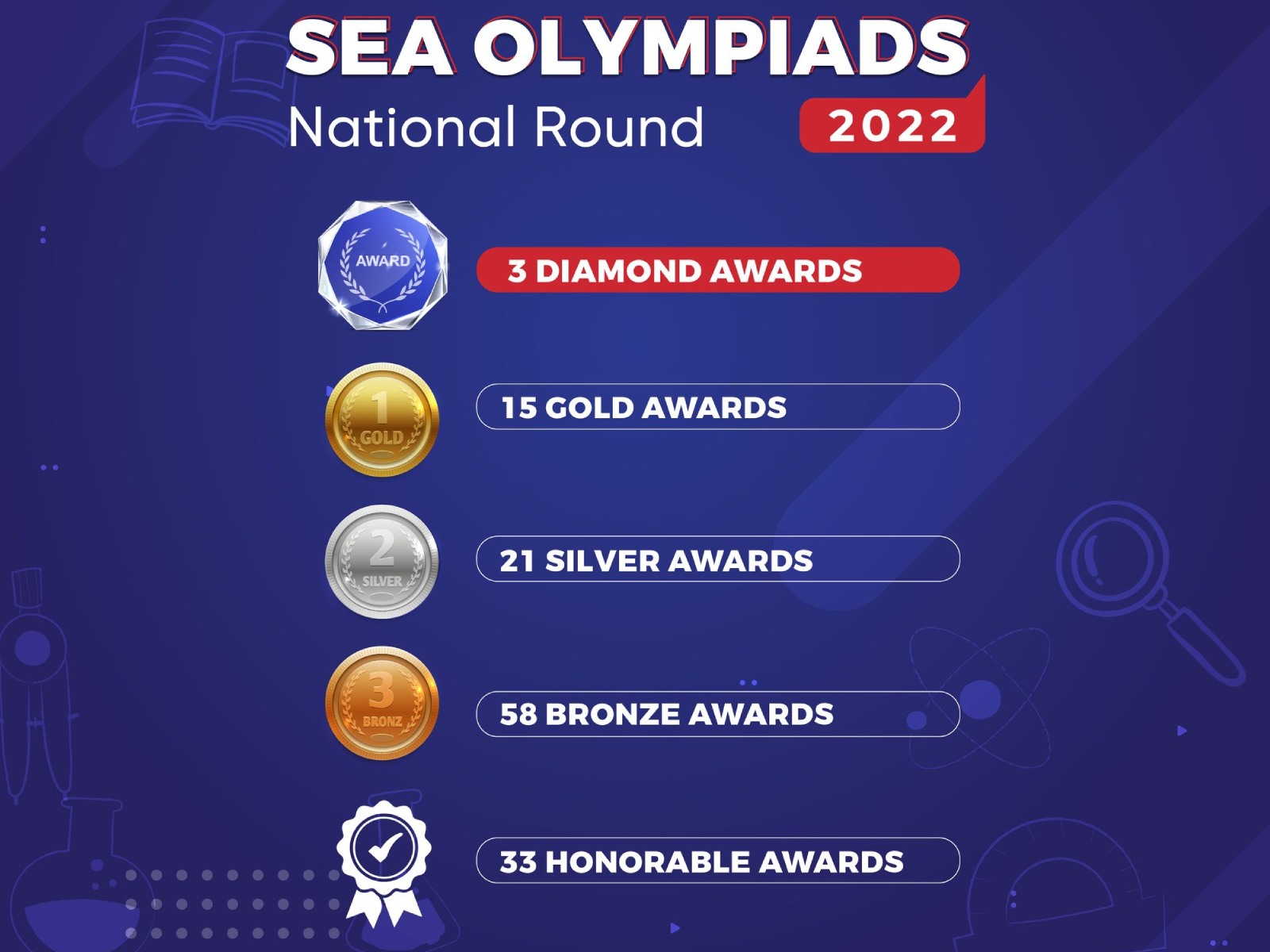 Each competition is the opportunity to practice and gain knowledge and skills, as well as apply theory to practical circumstances. Experiences in an international competition as SEA Olympiads will certainly provide great preparations for WASSers on the upcoming journeys. Once again, CONGRATULATIONS!
Western Australian International School System
If you have any concerns, please contact us via: