Peace day challenge – together to recover a safe and sustainable world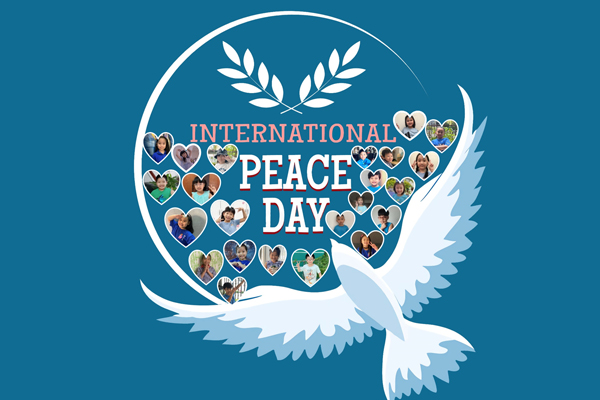 Taking place during the 4th wave of COVID affecting Vietnam, Peace Day 2021 takes on a whole new meaning when Peace is about recovery, better development and sustainability. When launching the Peace Day Challenge of WASS, the school received countless meaningful messages, images, and creations with positive wishes for Vietnam to quickly recover.
With the theme "Recovering better for a safe and sustainable world", the Peace Day Challenge of WASS wants to spread as much positive energy as possible, supporting families who are suffering from the pain of the pandemic.
More than 300 videos, pictures and poems written by the students to participate in this Peace Day Challenge is an impressive number that shows the student's interest and consensus in contributing to the fight against COVID. The ideas and concepts of WASSers as Gen Z – young teenagers who grew up in the peaceful time of the country, are extremely great when they contain thoughts and concerns for the development of our future world:
"Everybody in the world has the right to live in peace. Peace helps us to learn, grow and be happy. Especially now, when the world and Vietnam are facing the COVID-19 pandemic. Every day, my fellow students at WASS and I are inspired to think creatively and also to inspire other people about how to recover, how to build new abilities during the pandemic and how to make our world a healthier and more sustainable world. Moreover, I'm really happy that the solidarity between countries is improving. Developing countries are gradually receiving more attention with COVID-19 vaccines and medical equipment sent from developed countries.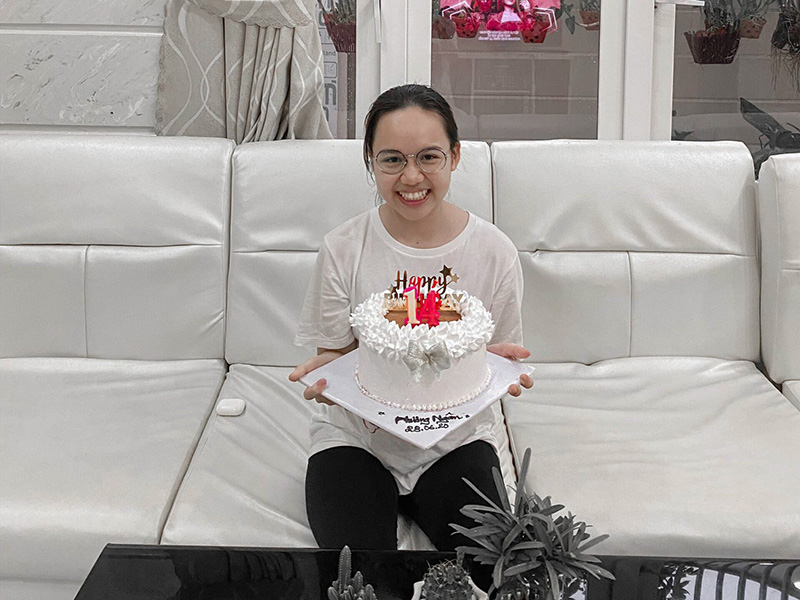 Therefore, I am determined to study and develop myself well, to make Peace Day more known amongst people and to fight against wars and conflicts between nations. I think our generation, Gen Z needs to do this." (Shared from Sherry, a student of class 10B at LCT campus)
According to Truc Vy, a student of class WACE 11, when thinking about Peace Day, she composed a short poem expressing the spirit of an active young generation:
"Mother nature is dying
Our future is at stake
The more we keep delaying
The more mistakes we make
Together we unite
More choices we can make
Peaceful and delight
What a beautiful life."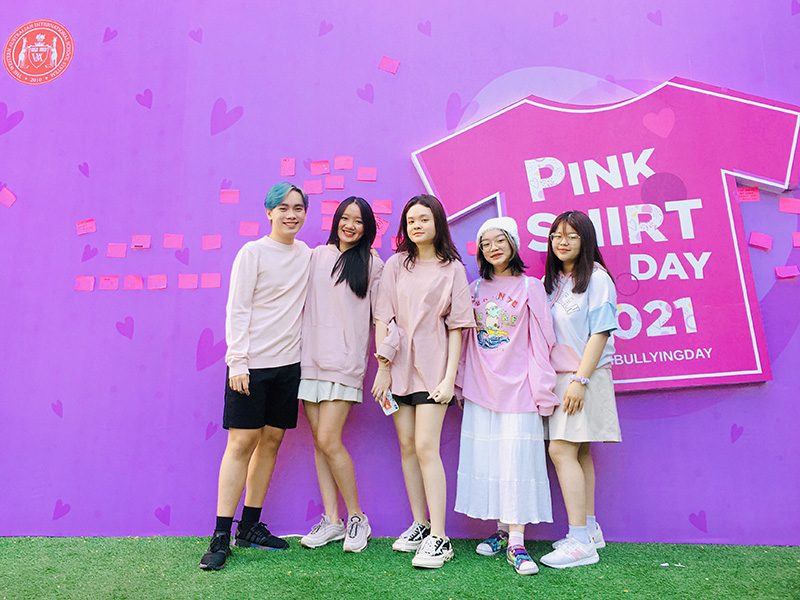 The poem was written by Truc Vy during quarantine
Education in the spirit of Peace and sharing love is not only introduced by WASS to senior students but has long been included in teaching, since Kindergarten. The concept of peace and a world without war is difficult for young minds to understand and grasp, so Kindergarten students are taught how to live in love, to yield and to spread love to everyone. Responding to the call of WASS, the little angels also participated in the Peace day challenge in their own special way. Pictures with small brushstrokes and handwriting, with the message "Dear City, get well soon" drawn by the small hands of Kindergarten students, hope to warm the hearts of the frontline forces and give them peace of mind to fight the epidemic.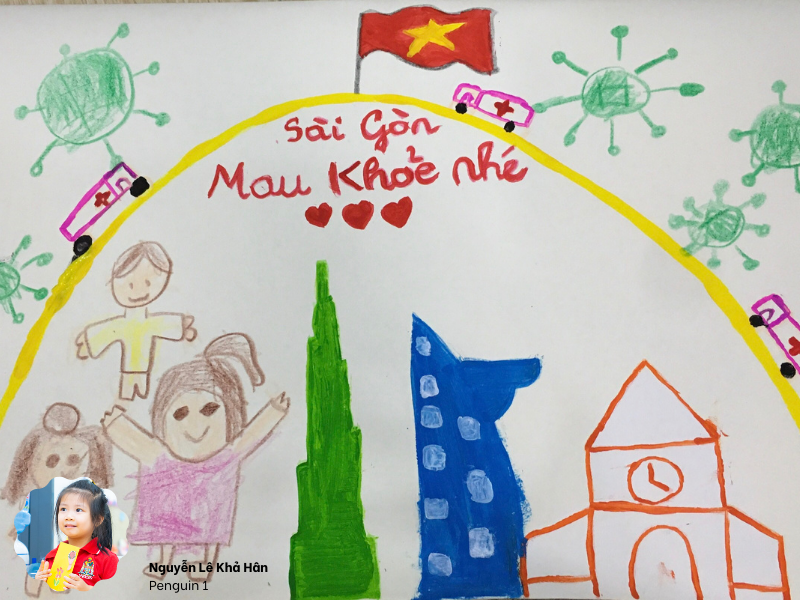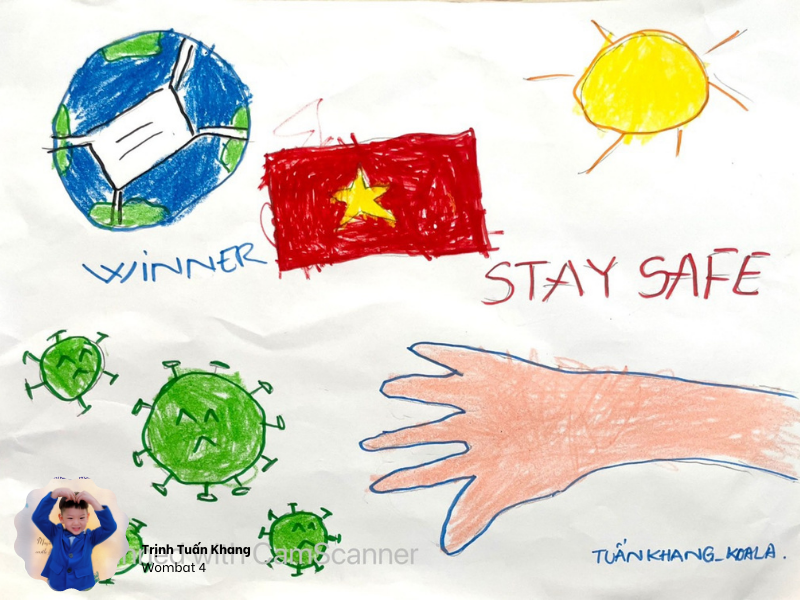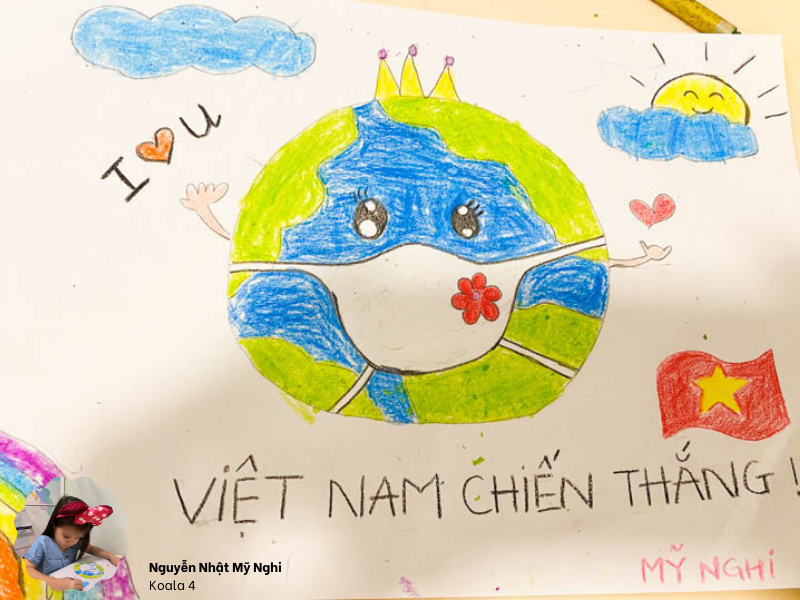 (Lovely messages from the little angels of WASS Kindergarten wishing the dear city to quickly "get well")
As one big WASS family, we will eventually recover and get better together. Let's constantly create values ​​of love and positive living so that every day is a Day of Peace, WASSers.
"What is more wonderful than a World where people live to love each other".
*With each clip and photo sent, the school will donate to a charity fund the amount of 10,000 VND to help disadvantaged people. In addition, the Top 3 photos or videos with the most interactions will receive a prize of 5,000,000 to support WASS's charity fund "For the community".
Western Australian International School System
If you have any concerns, please contact us via: