My unforgetable journey at WASS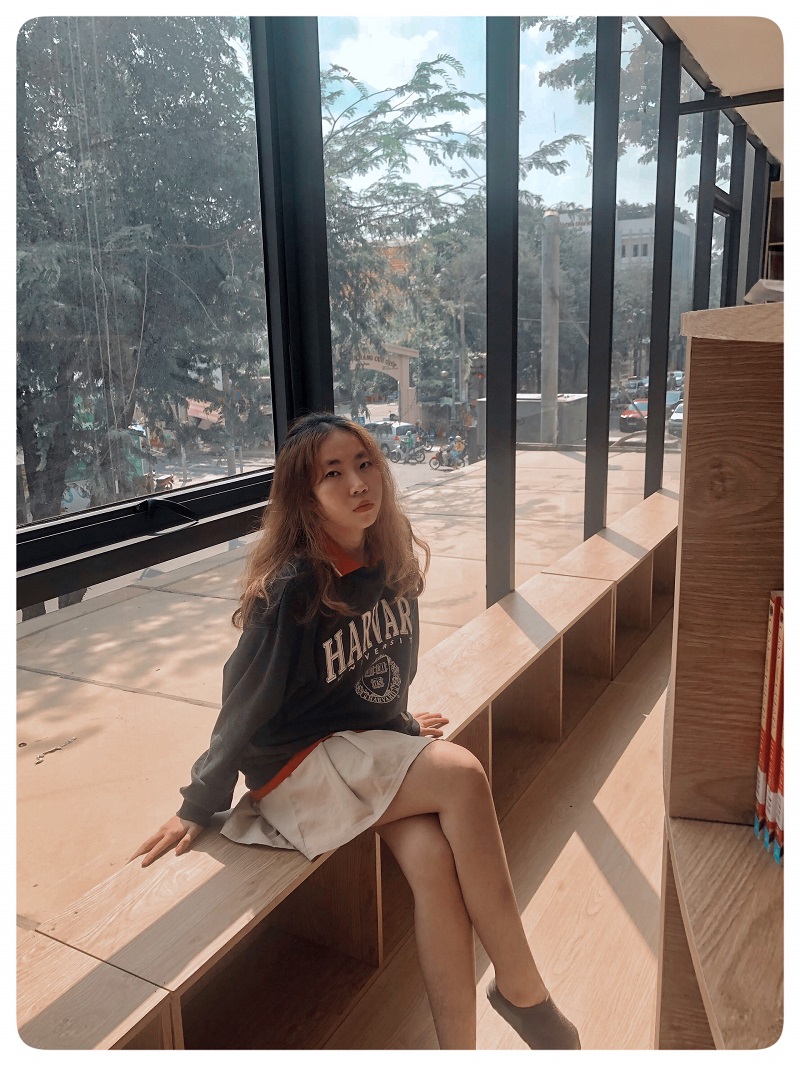 "I would like to thank WASS for giving me the best memories of my student life. I also want to express my gratitude to my beloved teachers who are devoted to their students with the fullest affection. I will never forget my wonderful experience at WASS".
Tran Hoang Thao Nguyen – WASS Alumni 12A class
Proud to offer a unique education, WASS has continued to improve and rise with the expectation of bringing a modern education system combined with nurturing traditional values to educate young talented generations with outstanding personality traits, skills, intelligence and knowledge. Ten years passed in the blink of an eye, many students who graduated from WASS have followed their dreams and made great achievements.
Let's check out what Thao Nguyen – WASS alumni- shares about her valuable experiences from her time at the international yet richly traditional learning environment provided by WASS.
Let's take a look at the most impressive achievements of Tran Hoang Thao Nguyen:
In the last high school exam, Nguyen achieved a total score of 26.1 for 3 subjects: Math, Literature, and English (Math 8.2, Literature 8.5, and English 9.4).

The grade point average of 12th grade is 9.3

IELTS overall 7.0

Media and Communication Scholarship awarded by Swinburne University – Australia.
Currently, Thao Nguyen is preparing for her exciting new journey at Swinburne University – Australia.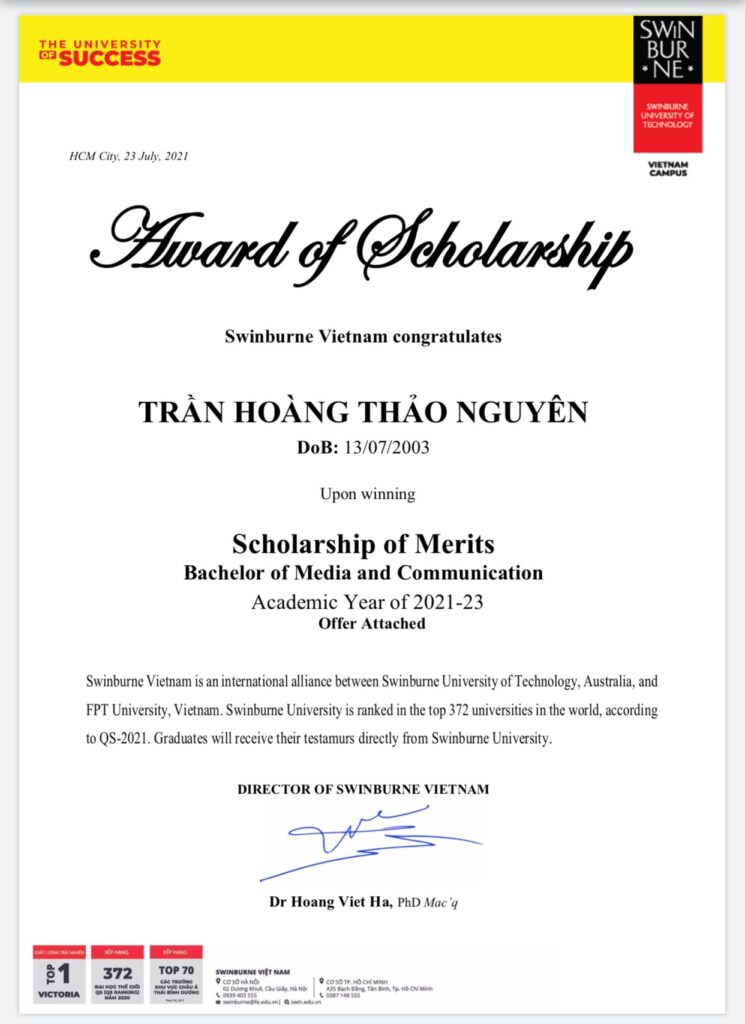 "I am so lucky to have been a student at such a good school. WASS is located in the heart of Ho Chi Minh City. Although it is not a large campus like other schools, WASS' facilities are no joke!!".
 WASS always creates the best conditions for students. The well-equipped learning spaces such as laboratories, libraries, music or art rooms are always well prepared with desks, projectors, and other learning tools".
"To an Alumni like me, the most unforgettable thing when I left the school are the beautiful memories that I made with my beloved teachers and friends. All teachers at WASS are always gentle, sometimes strict, but enthusiastic and dedicated.
To me, they are like a second mother/ father who not only gives me knowledge and skills but encourages me to become a better person. I had many precious friendships at WASS and many great companions all of whom always stood by my side, helped and supported me. Thanks to them, my time at WASS became extraordinarily memorable."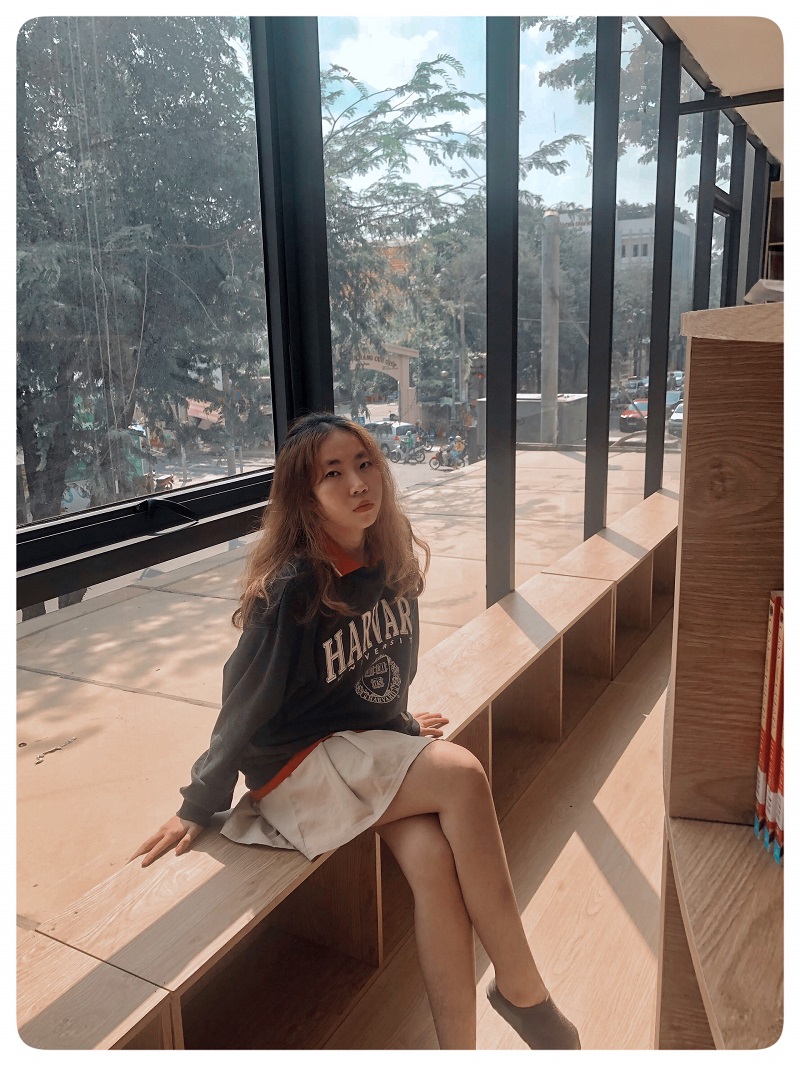 "I have participated in sports activities, clubs, field trips, career seminars and science fairs organized by the school. These extracurricular activities not only helped me to improve my knowledge of different areas but also created fun and excitement in learning. For me, the above activities are like practical lessons because through these activities, I can strengthen my presentation, problem-solving, time management and planning skills to unleash my creativity and potential.
This is also a crucial foundation to help me be ready for university.
I would like to thank WASS for giving me the best memories of my student life. I also want to express my gratitude to my beloved teachers who are devoted to their students with the fullest affection. I will never forget my wonderful experience at WASS".
Tran Hoang Thao Nguyen – WASS Alumni 12A class
Western Australian International School System
If you have any concerns, please contact us via: