Back to school of WASSers 7-12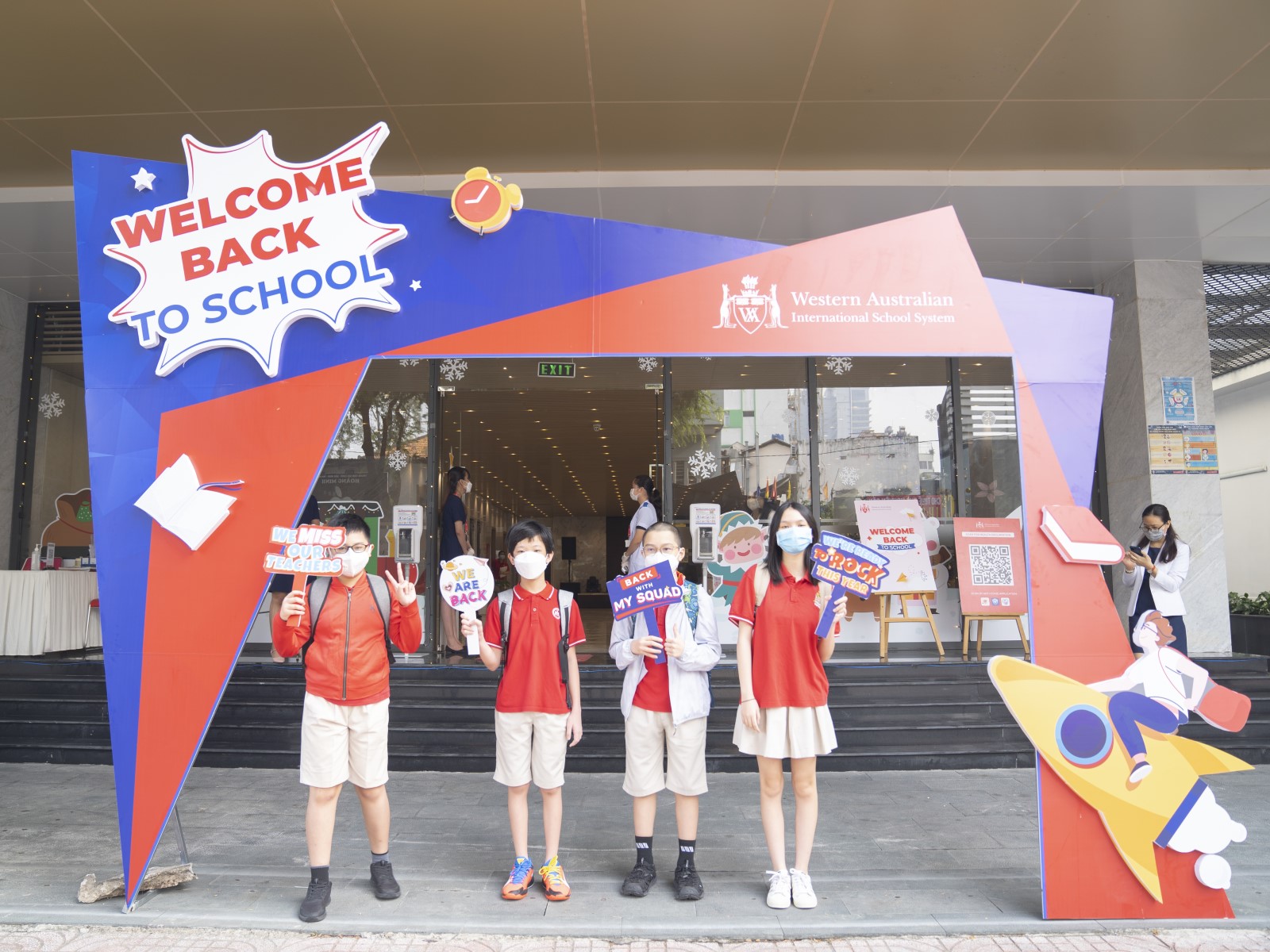 Following the atmosphere of going back to school with Grade 7-12 students in Ho Chi Minh City, on 04/01/2022, WASSers also went to school very soon. 
The excited feeling is the general emotion of students after a long time of studying online.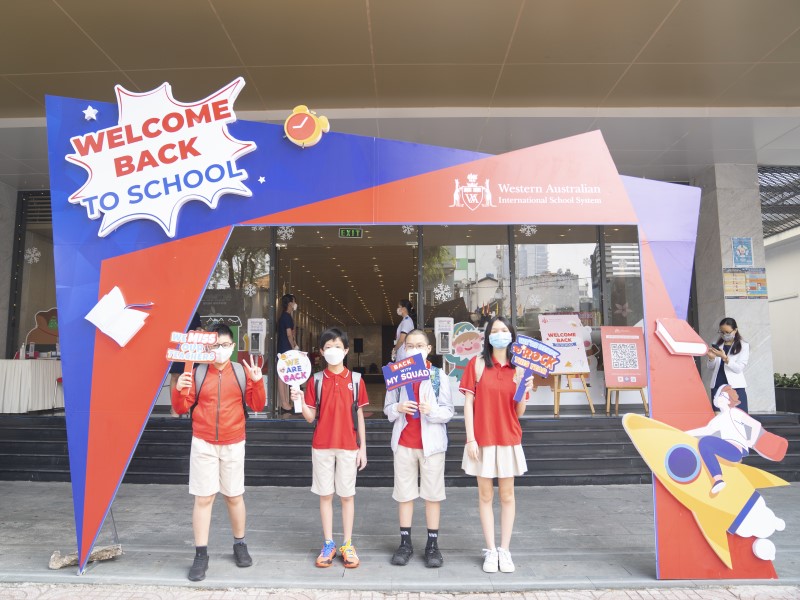 This day is more exciting when it is also the first day after the New year holiday. Even though students and teachers' emotions were hidenned by the mask and shown through their eyes, it cannot hide the happy feeling when they were met together. This is the first promotion to encourage WASSers studying better. 
Finally, students had escaped the circumstance to study  and interact with computers and could not ask their teacher anytime. Studying offline is more important when they prepare to cope with the final exam for the first semester. Back to school also helps them to study more effectively.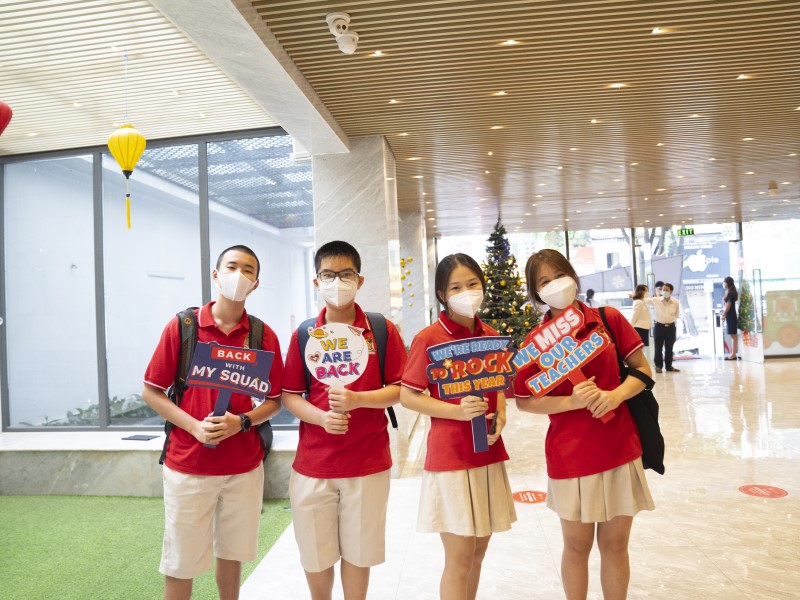 Each student has different emotions when going back to school. One student shared that: "I feel so happy and excited to be back to school. And now we can meet, interact with each other, share stories at home, we also can discuss the lessons and help each other. I am also happy to see my friends and teachers again after a half year at home."
With students in grade 12, going back to school makes them happier. One student shared that, "Going back to school is very important to us. Teachers will be difficult to teach at home. When we come back, it will be easier for them to focus on the class, and easy to understand, making our exam preparation more smoother. I feel that going back to school is really important with us, students in grade 12. When I go back to school, I can study better."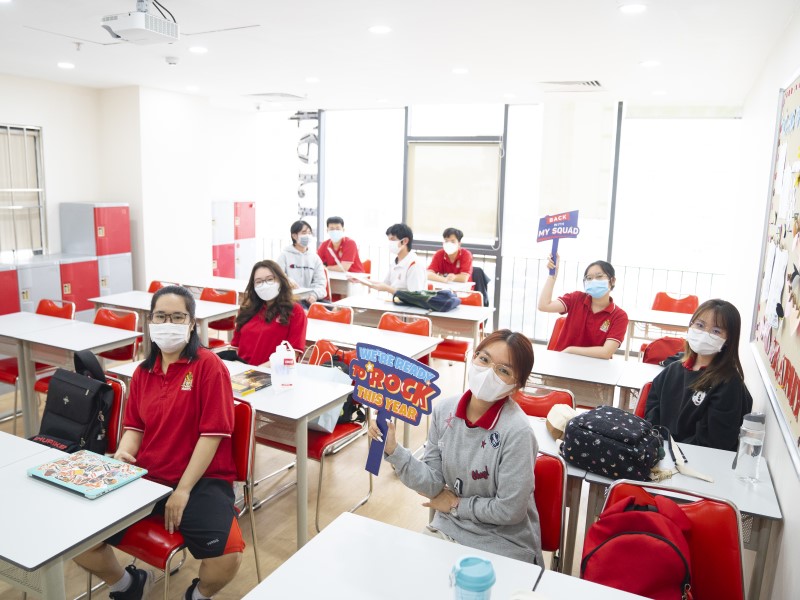 Going back to school and spending a meaningful year together is probably the common expectation of all students. "I want us to go back to school. If everyone can go back to school and have a meaningful school year like before, that's what I'm looking forward to. We can build an unforgettable memory in this academic year." Another student shared on the first day of going back to school.
Although parents and students have some concern when most students go back to school, by the vaccination process, careful preparation and previous 2 trial weeks, both students and parents are more calm when students come back to school. The School also does not forget activities to ensure the students' safety. The campus has been cleaned and disinfected. Necessary medical equipment and measures are in place and ready for any situation. WASS committees to provide the most comprehensive and safe educational environment.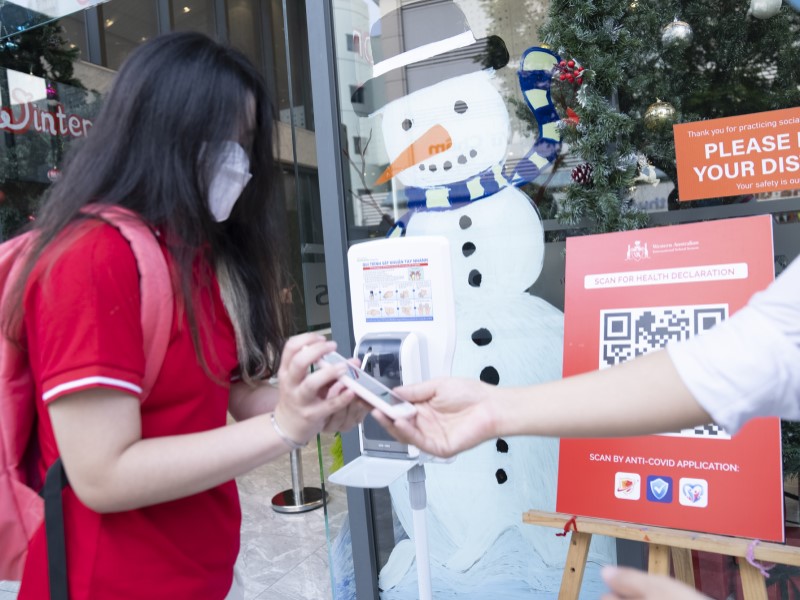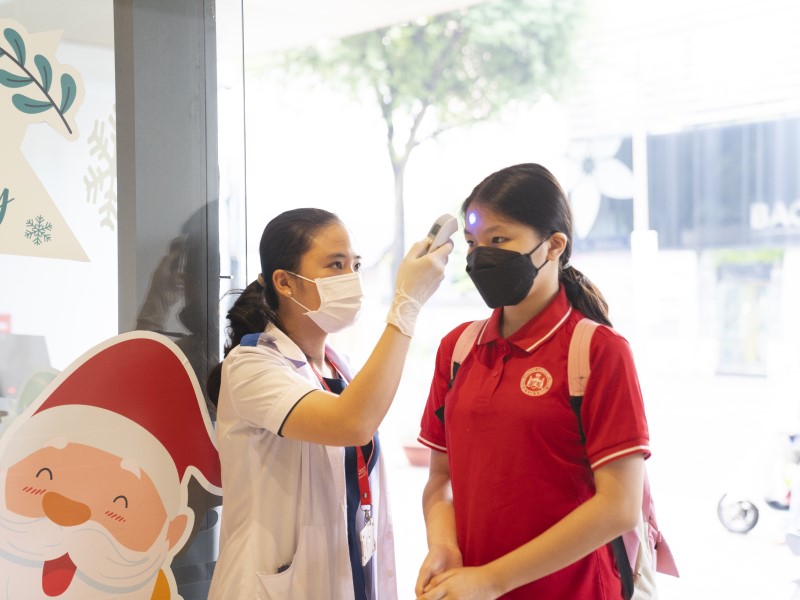 We would like to be sincere to parents and students who have always been with us during previous time.
Western Australian International School System
If you have any concerns, please contact us via: