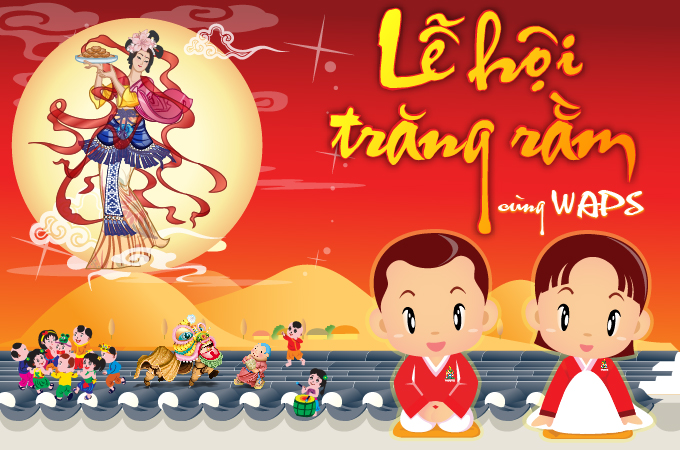 Coming back to childhood
Cuoi sitting at the root of the Banyan tree
Waiting for children to come for gifts
Since our society is more developing day by day, unintentionally our traditional festival values are also losing gradually. The image of handmade star lanterns and moon cakes have been being replaced electric lanterns and expensive cakes.
To help the children preserve and enhance our traditional values ​​and understand the meaning of the Mid-Autumn festival, the Western Australian Primary and High school will host a full-moon event with the topic "Back to childhood". The students will participate in activities such as making paper lanterns, doing lion dance, playing traditional games and serving out mid-term festival fruits and cakes.
Information of event:
Topic: Coming back to childhood
Participant: The students of the Western Australian Primary and High school.
Time: Friday, September 25th 2015
Location: Indochina Building Hall – 157 Ly Chi Thang Street, Ward.7, District 3, HCMC.
WESTERN AUSTRALIAN INTERNATIONAL SCHOOL
If you have any concerns, please contact us.