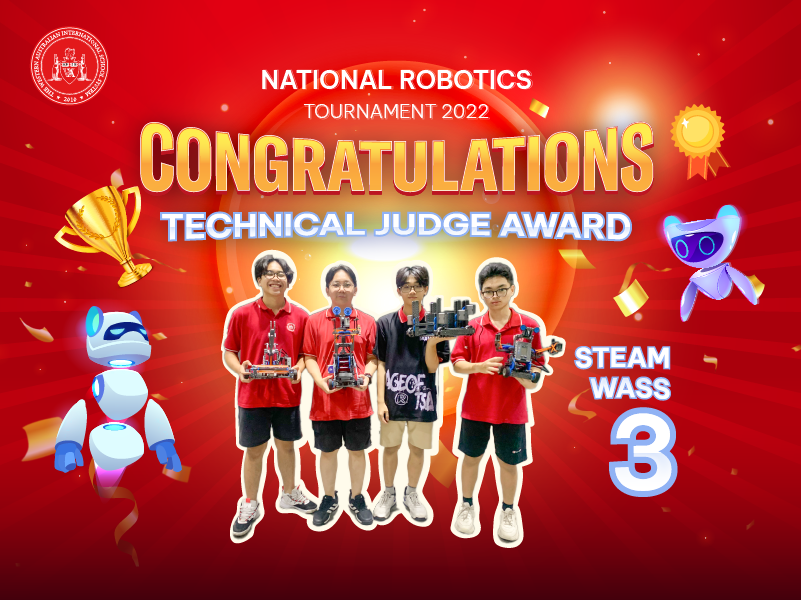 WASSers conquer the digital world with the National Robotics Tournament 2022
The 2022-2023 academic year has just passed for nearly 2 months, but WASSers have continuously made their mark at both national and international academic competitions. On September of 25th, students at WASS conquered another remarkable milestone at the Final Round of the National Robotics Tournament 2022.
There are 4 members of STEAM WASS 3 participating in this tournament
Chen Quan Thang – BWA-12B

Nguyen Ngoc Lam Dan – BWA-12

Vo Hoang Gia Bao – BWA-10C

Nguyen Minh Quang – BWA-10C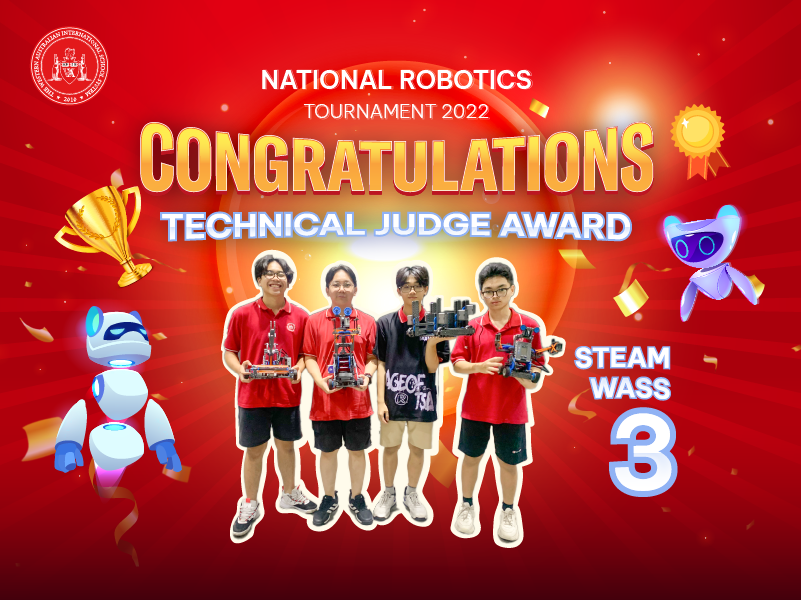 Our talented boys have overcome 60 teams around the country to achieve the Technical Judge Award – Build Award. This award honors the team whose robot was designed with the most unique, sophisticated, and effective structure. It's judged by robotics experts. More specially, STEAM WASS 3 is the only team in the Southern region to have an award in this competition.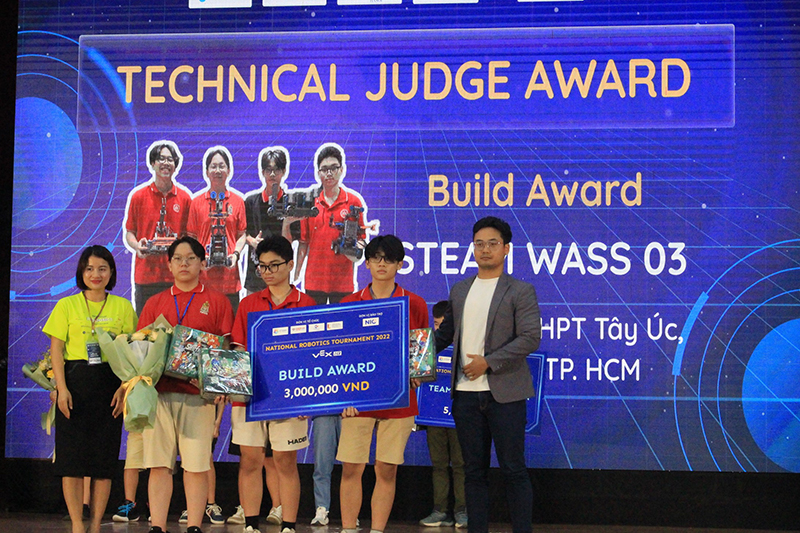 Let's look back at the preparation and emotion of Vo Hoang Gia Bao – BWA-10C, a member of STEAM WASS 3, after successfully conquering the National Robotics Tournament 2022!
"After the Vex IQ SlapShot contest, I learned and explored a lot of interesting things. Our goal in participating in this contest is to develop each member's new abilities. From there, it can help us in the future. In the process of participating in the competition, we tried, learned, explored, and practiced diligently.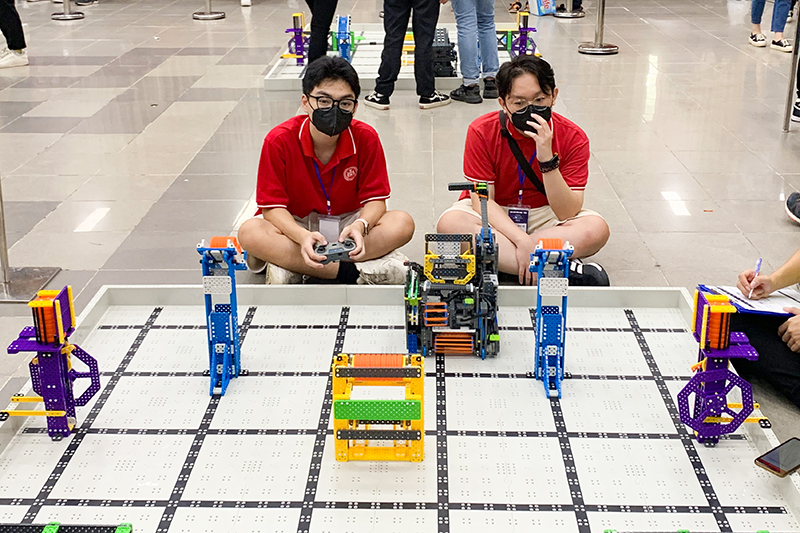 When taking part in the competition, our team planned to give up, however, we kept going because of our teachers' support and encouragement. The competition is not only a measure of proficiency but also an inspiration, a step to success. All teams are winners.
The contest is not only for competition but the most important thing is what we have learned. Even though we didn't get the top prize, at least we tried our best to complete our competition. Thank you to the organizers for creating such a dynamic and enthusiastic playground for us."
WESTERN AUSTRALIAN INTERNATIONAL SCHOOL
If you have any concerns, please contact us.