ENGLISH SUMMER CAMP – DISCOVER CANADA AND AMERICA – THE WORLD'S LEADING EDUCATION DESTINATION
5,5 weeks – for students from ages 11 – 18
Known as one of the countries with one of the world's leading education system. This diverse Canadian school system's facilities are the most modern in the world. This country is a good learning environment for international students. Experiencing summer in Canada – America is the best way for your child to learn English.

Student achievements:
Improve their
integrated English skills
Learn about
Canada and America
Become independent and
have good memories
An opportunity to witness the world's leading education system at Niagara College
Niagara College located in the Niagara Falls area which is famous all over the world. It takes 1 hour to drive to the City of Toronto and 45 minutes to get to Buffalo, New York. Niagara College is classified as a safe environment to learn and live in Ontario. For 45 years, Niagara College has been deemed as one of the most powerful and developing colleges in the Canadian colleges system. Out of the 24 colleges in the Ontario area, Niagara College has been voted as the College where students prefer to study most over the past 6 years. Each year, the College recruits over 10.000 students including 1.000 international students who come from over 70 countries. They come to Niagara to experience modern technology and complete their intellectual dream, as well as begin their future careers.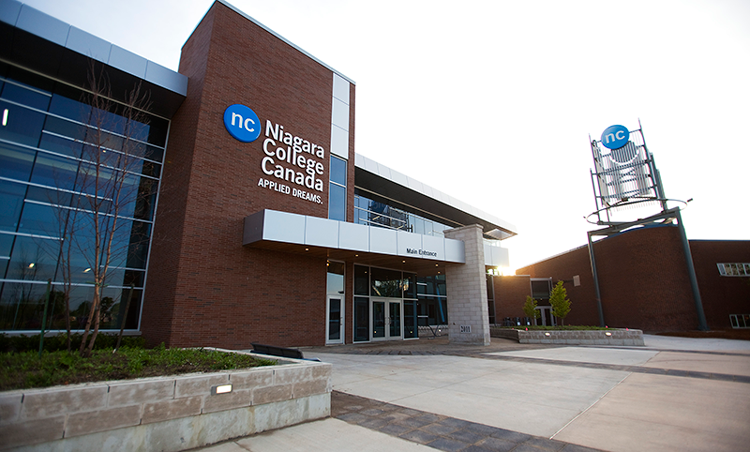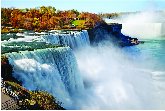 There are 2 campuses: Niagara-on-the-lake and Welland. Welland is the most beautiful campus sitting on 100 acres of green space in the heart of a safe and attractive community, where students will have great time during the 5.5 weeks.
20 hours to learn English and extracurricular activities

Daytrip to Toronto – Canada's crowded Capital.
Niagara Falls trips to discover the strongest falls in Northern America – one of the beautiful symbols of Canada.
Visit Crystal Beach – "crystal clear water" of Buffalo.
Play in Wonderland – a remarkably famous place in Amarillo USA.
Tour around New York City and witness amazing structures such as The Statue of Liberty, the World Trade Centre, Chinatown, Central Park, and take a Habour Boat Cruise.
Summer Camp schedule:
MON
TUE
WED
THU
FRI
SAT
SUN
WEEK 1
Morning
Opening Ceremony and Flight to Canada
Free time with Homestay Family
Orientation and ESL Testing
Celebrate Canada Day
Day trip to Toronto
Free time with Homestay Family
Afternoon
Lunch and activity with ESL Students
w/Island Campfire
WEEK 2
Morning
Art in the Park
ESL
ESL
Acting Workshop
ESL
Niagara Falls Trips
Free time with Homestay Family
Afternoon
Acting Club
Coffee Meet & Great Learning Common
Horseback Riding
WEEK 3
Morning
ESL
ESL
Canoeing on the Canal
Wild Waterworks
ESL
Day Trip to Crystal Beach
Free time with Homestay Family
Afternoon
Volley Ball Athletic Centre
Acting Club
Shopping @ Outlet Collection at Niagara
WEEK 4
Morning
ESL
ESL
ESL
ESL
ESL
Wonderland
Free time with Homestay Family
Afternoon
Badminton Athletic Centre
Acting Club
Pick-up soccer Back field (Behind Mackenzie)
Hiking
WEEK 5
Morning
ESL
ESL
ESL
ESL
Closing Ceremony Goodbye BBQ
New York Tour (Times Square, The Empire State building, Central Park, the Statue of Liberty & Harbour Boat Cruise, Chinatown and Little Italy)
Afternoon
Dodge ball Athletic Centre
Outdoor Movie
Dream Catcher Workshop
Basketball Athletic Centre
WEEK 6
Morning
School tour in New York City
New York Tour (Grand Central Station, Chrysler Building, SOHO, Greenwich Village and Fifth Avenue)
New York Tour (Manhattan, Outlet Mall)
Afternoon
Flight to Vietnam
You can download further details on the program at the following link: Summer Camp 2016 – Sample Schedule – Living at Niagara
Western Australian International School System
If you have any concerns, please contact us via: