With the theme "Be a Superhero, Stop the Villain", WASS hopes that students will together spreading friendship and love through meaningful activities to affirm the promise "STOP BULLYING".
More specifically, Pink Day is part of a series of humanistic Spirit Days activities throughout the school year at WASS. Each pink shirt worn by members on this special day will contribute 10,000 VND to the Fundraising for Community – Empower the Next Generation to be used for community projects that WASS are implementing.
Participants
OVer 2,500 students
Contents of programs
WASS community together responded to the message of love and "hand-printed" to show the promise of "Stop Bullying". WASSers also participated in learning the meaning of this special day through many activities such as sharing meaningful messages through handwritten cards, participating in seminars and decorating class message boards.
Summary of the program
Meaningful activities in the Pink Day will gradually form personality, sharing, empathy and love among WASSers, aiming to bring happiness to themselves and the community.
With the enthusiastic support from the teachers, teachers, students and all staff, the school recorded 2,682 pink shirts worn at this meaningful event. Thereby, all members at WASS contributed a total of 26,820,000 VND. This money will be used for the Community Project "Ve nu cuoi Dien Bien" towards disadvantaged children and people in Na Co Sa commune, Nam Po District, Dien Bien Province.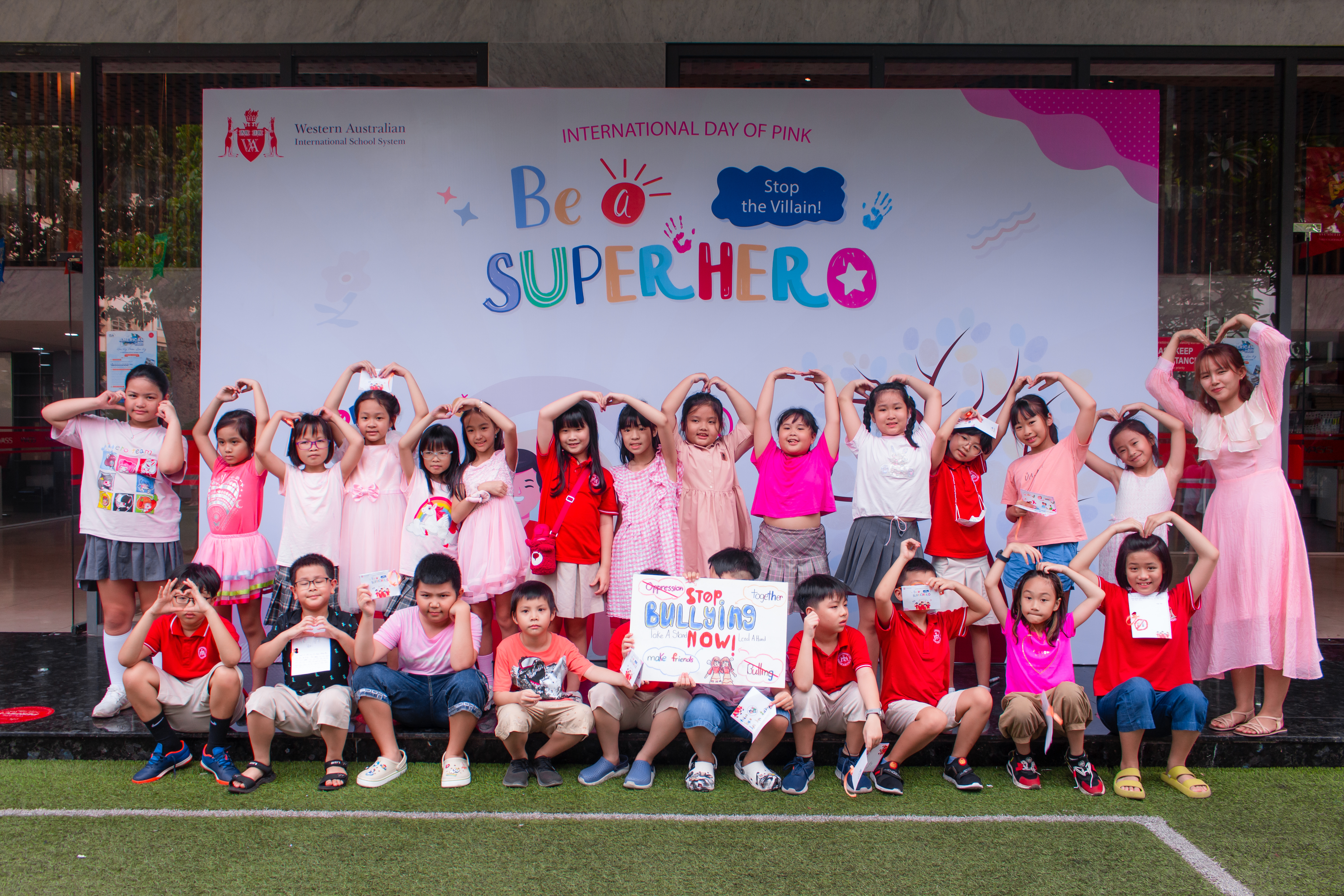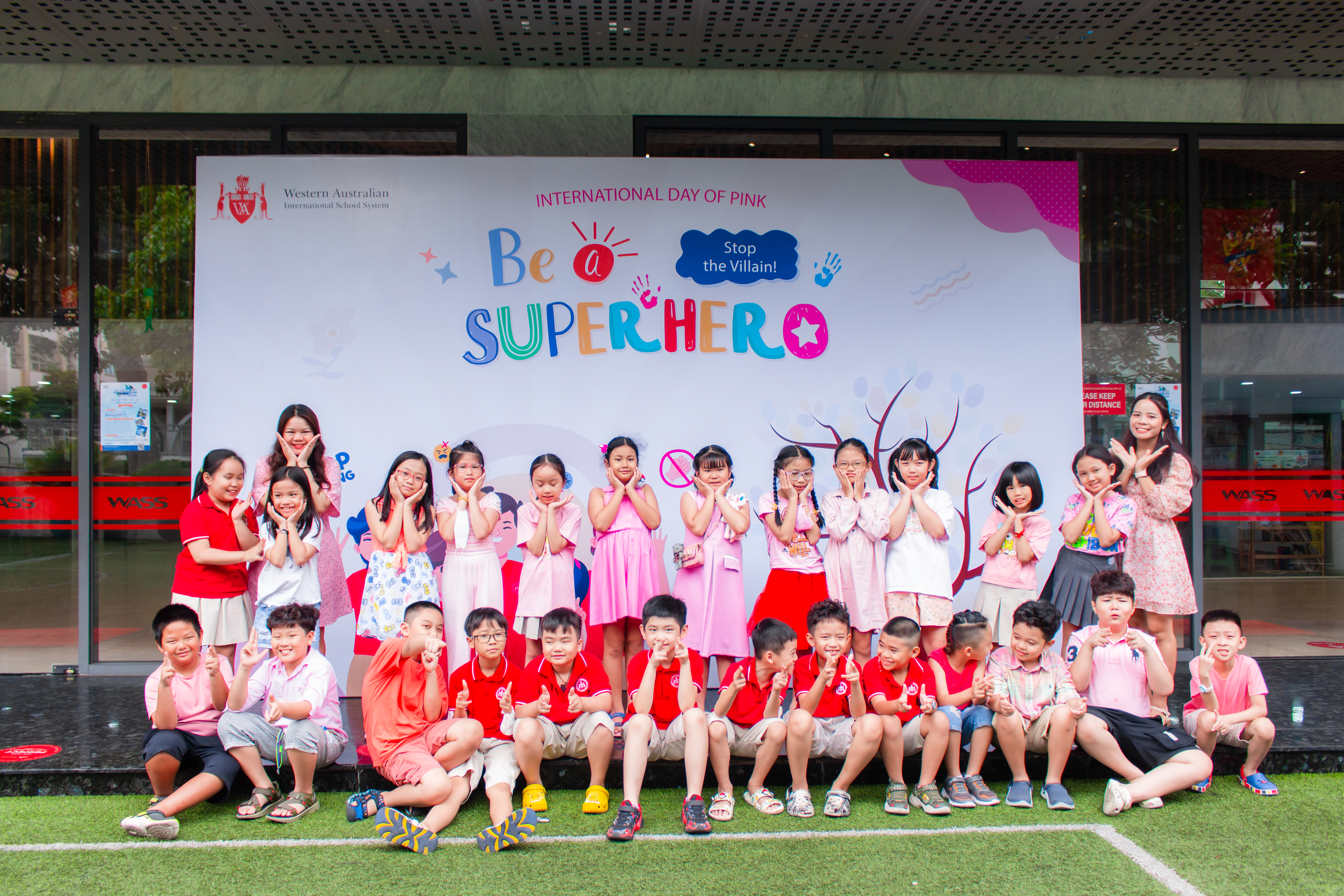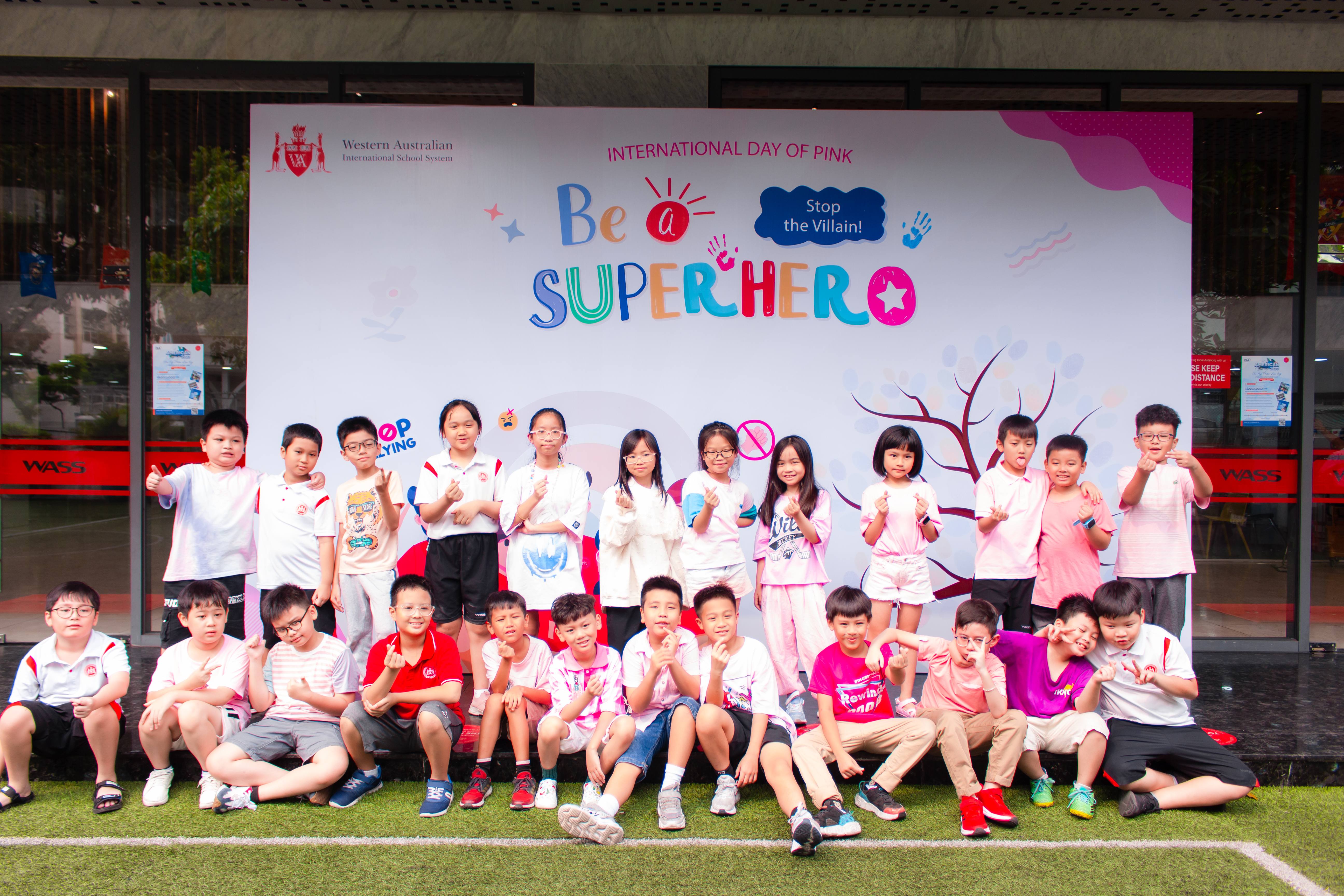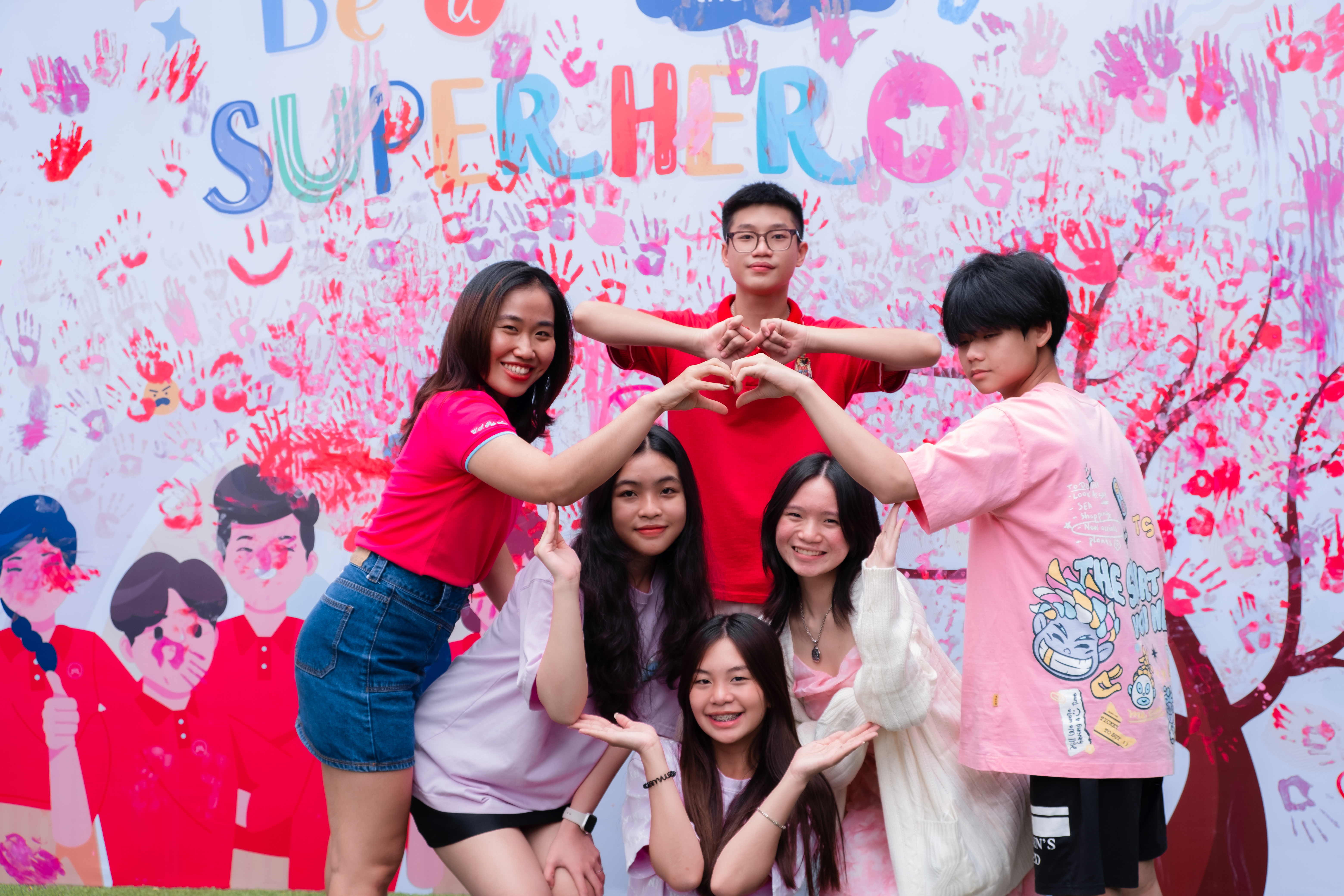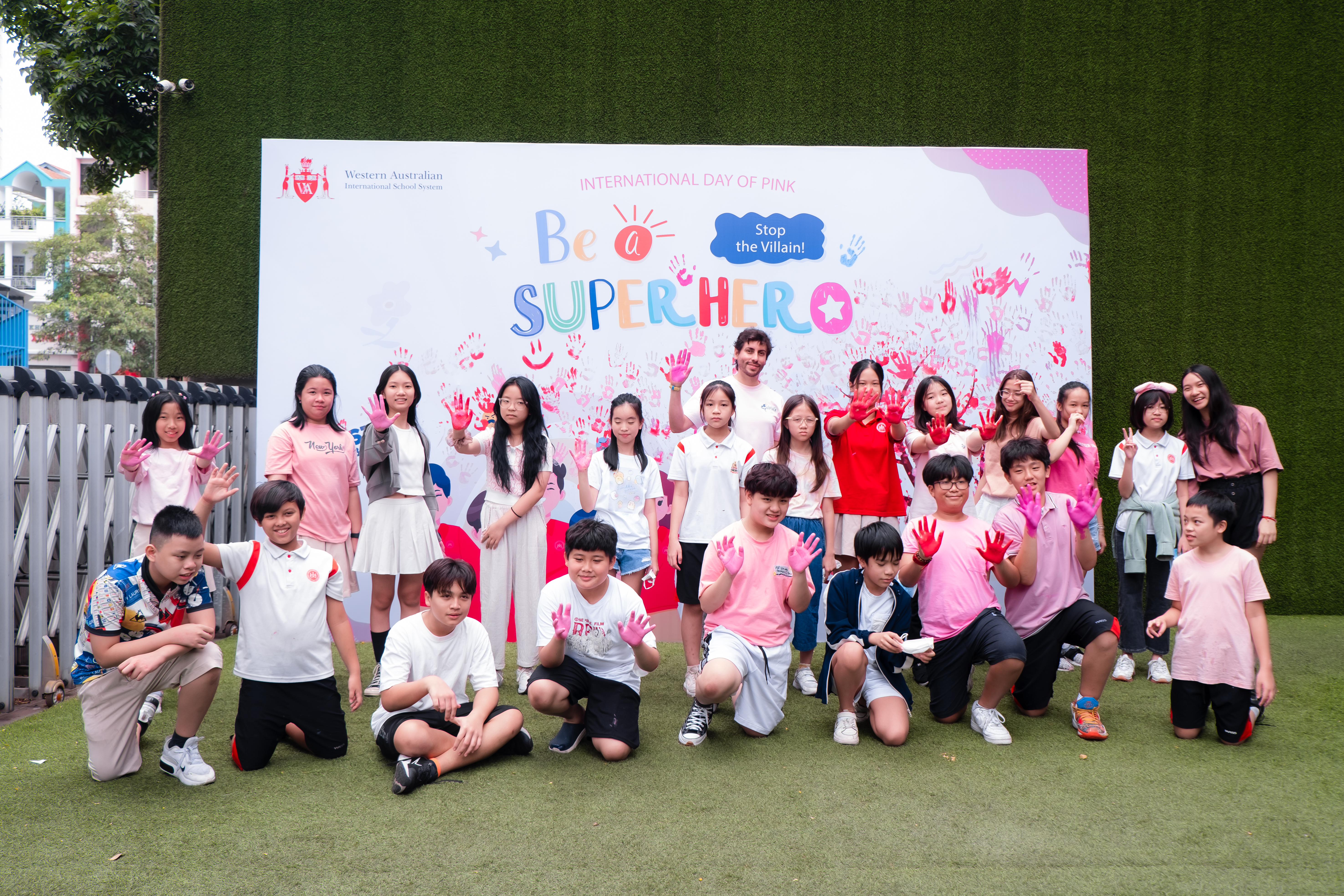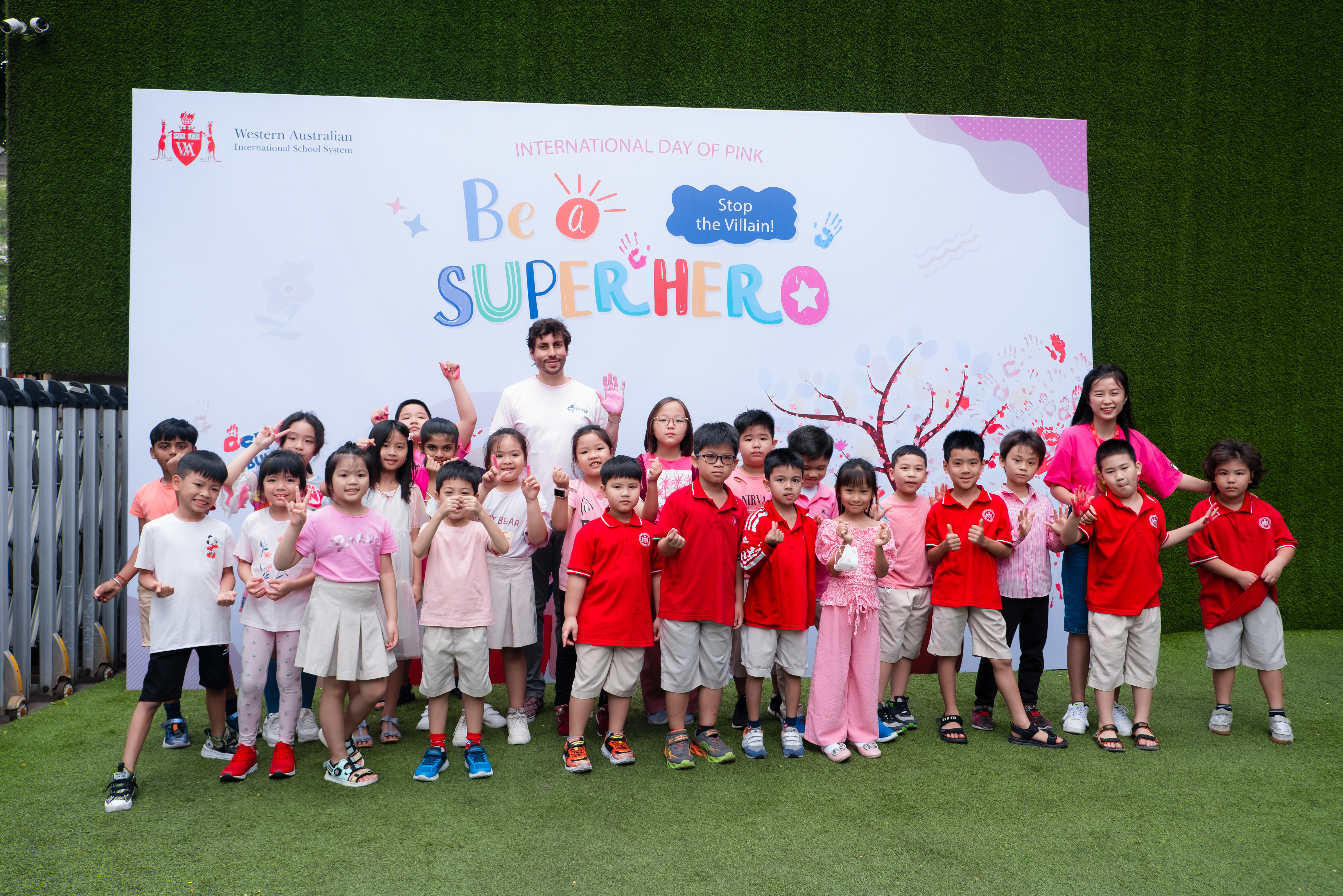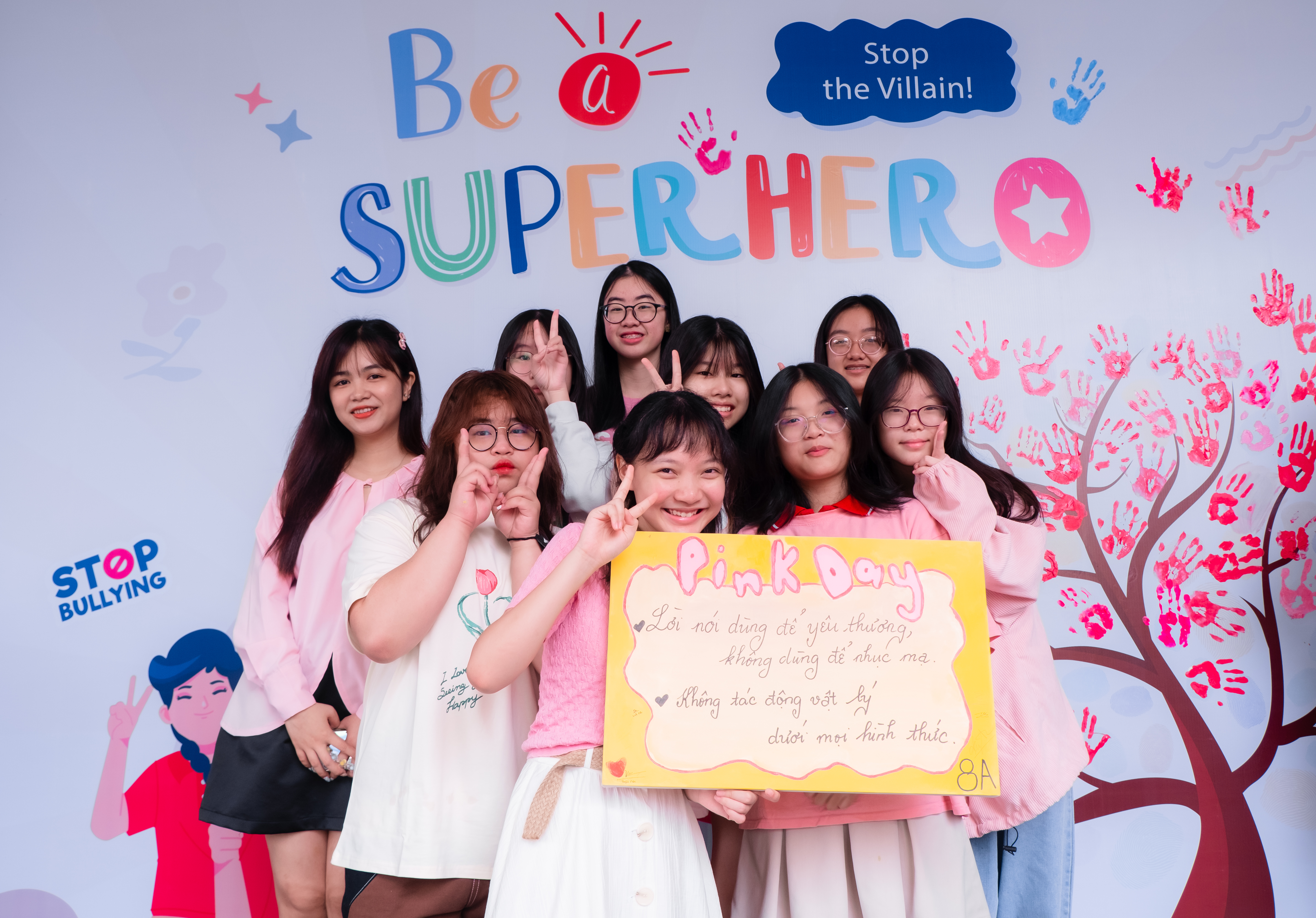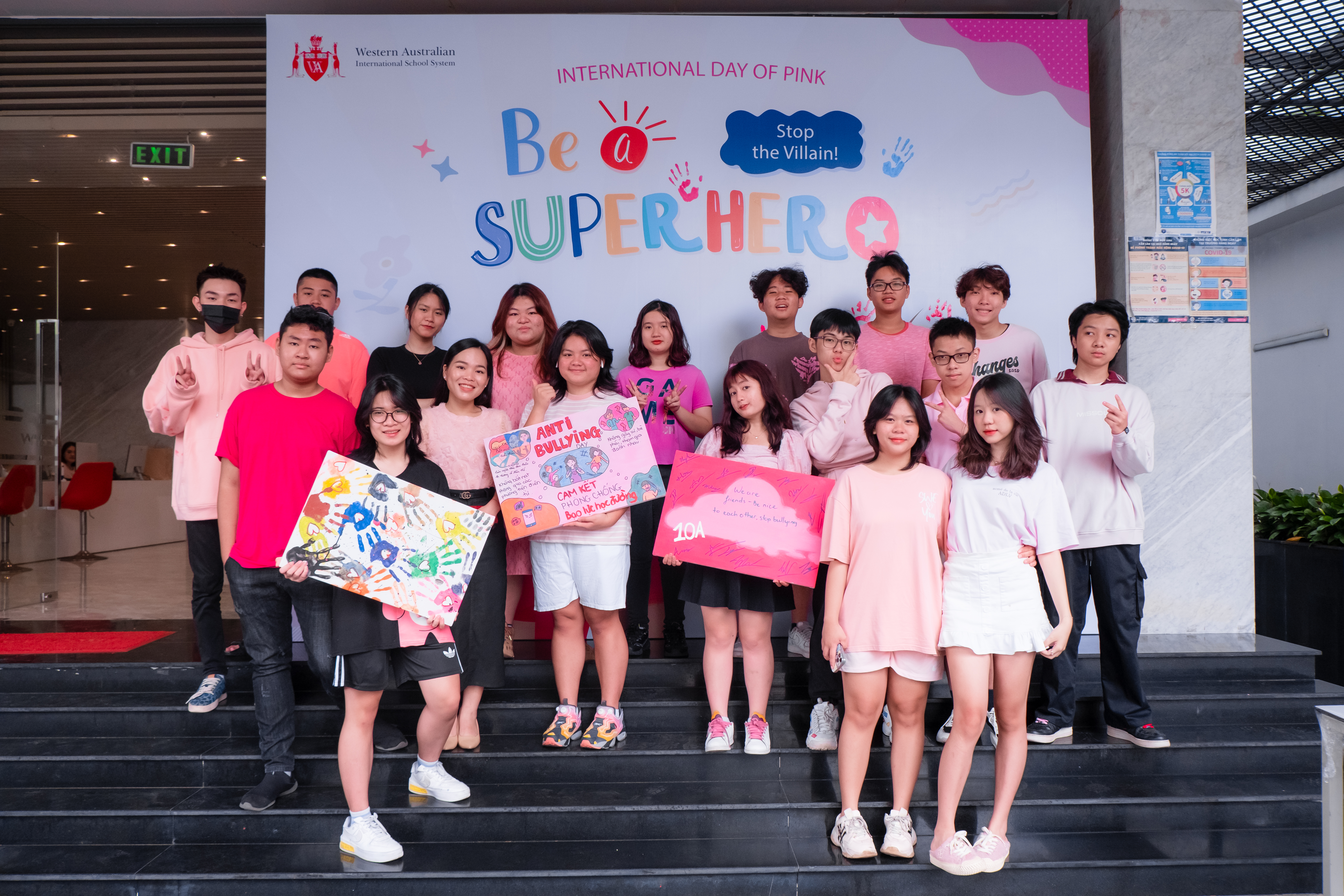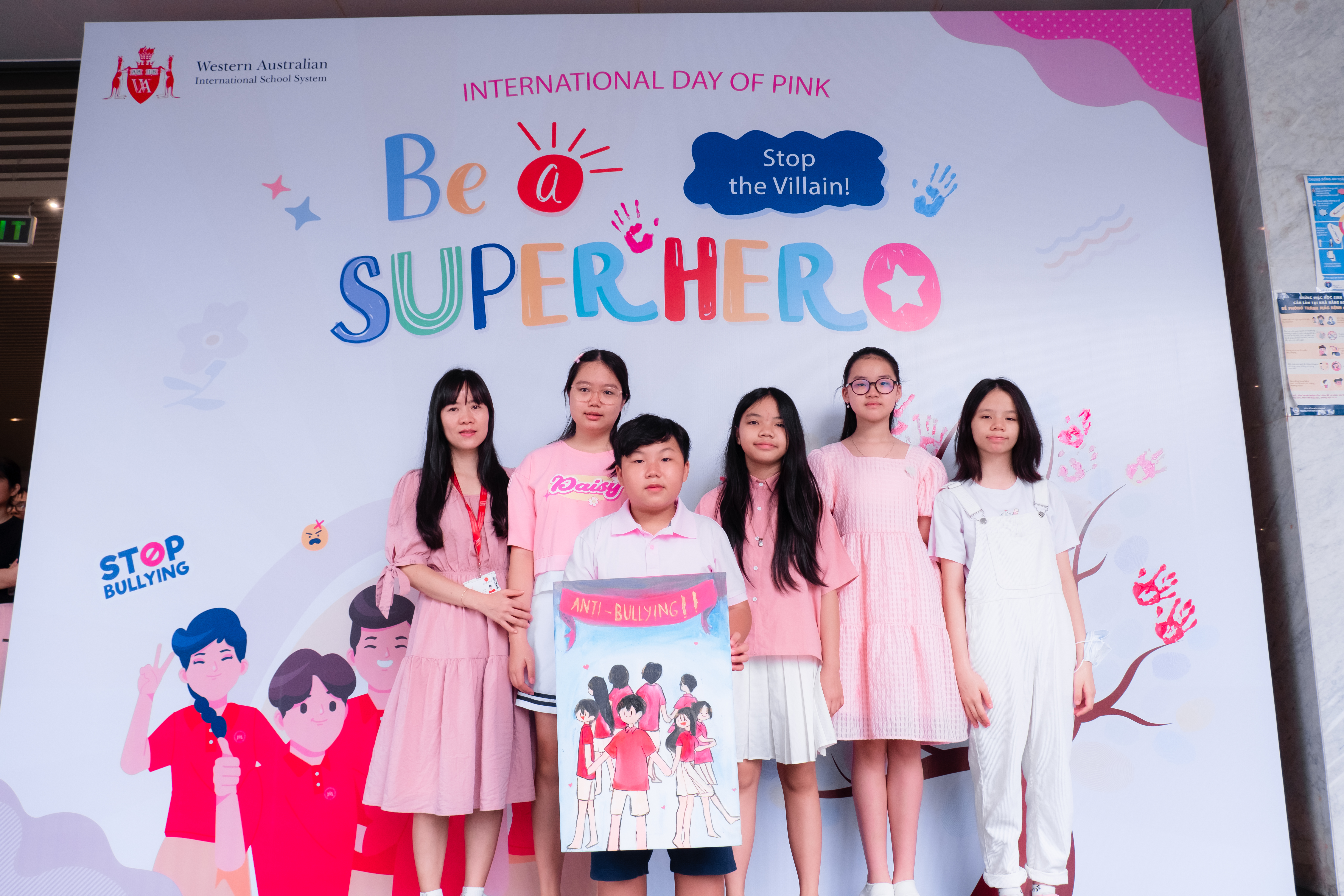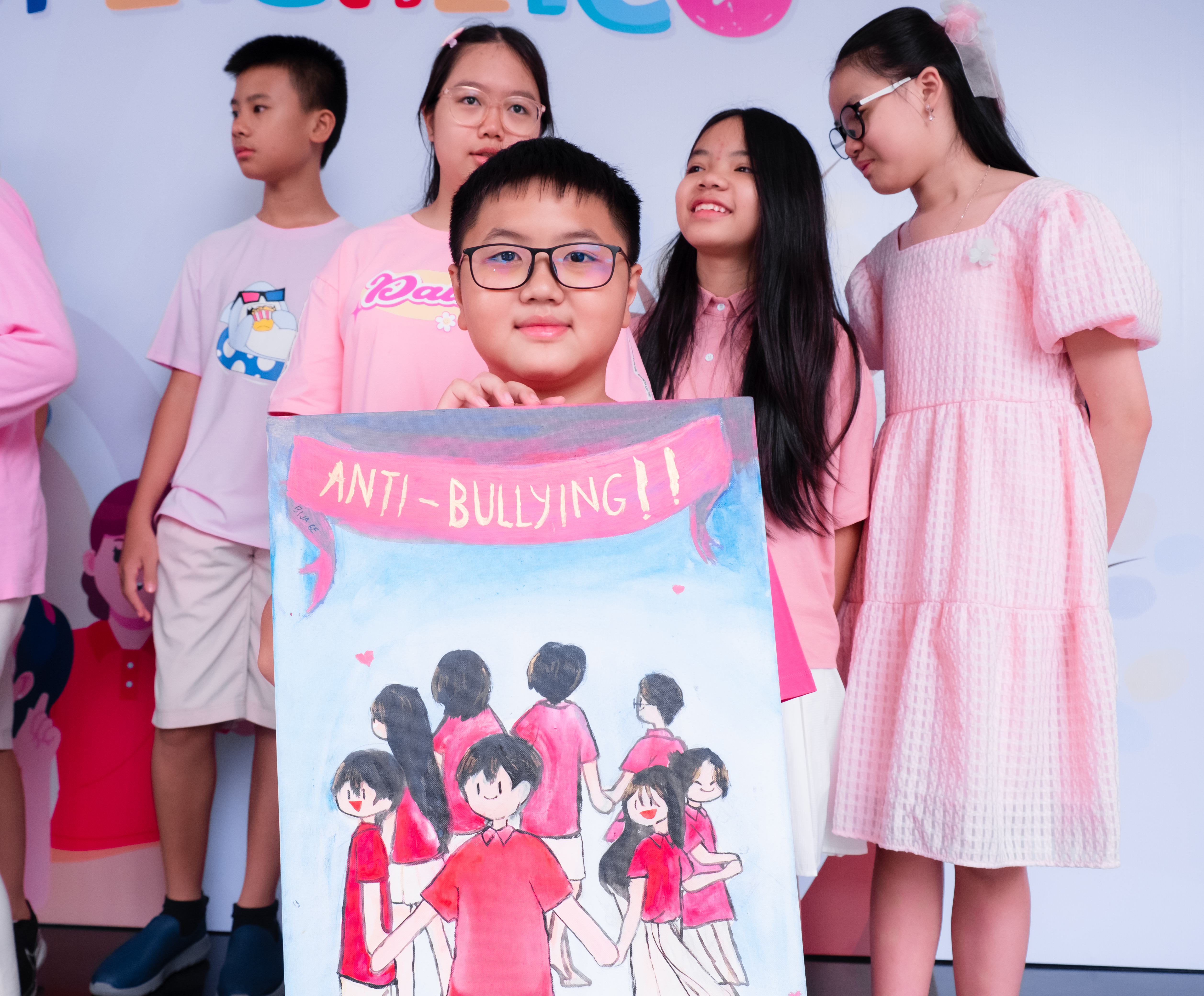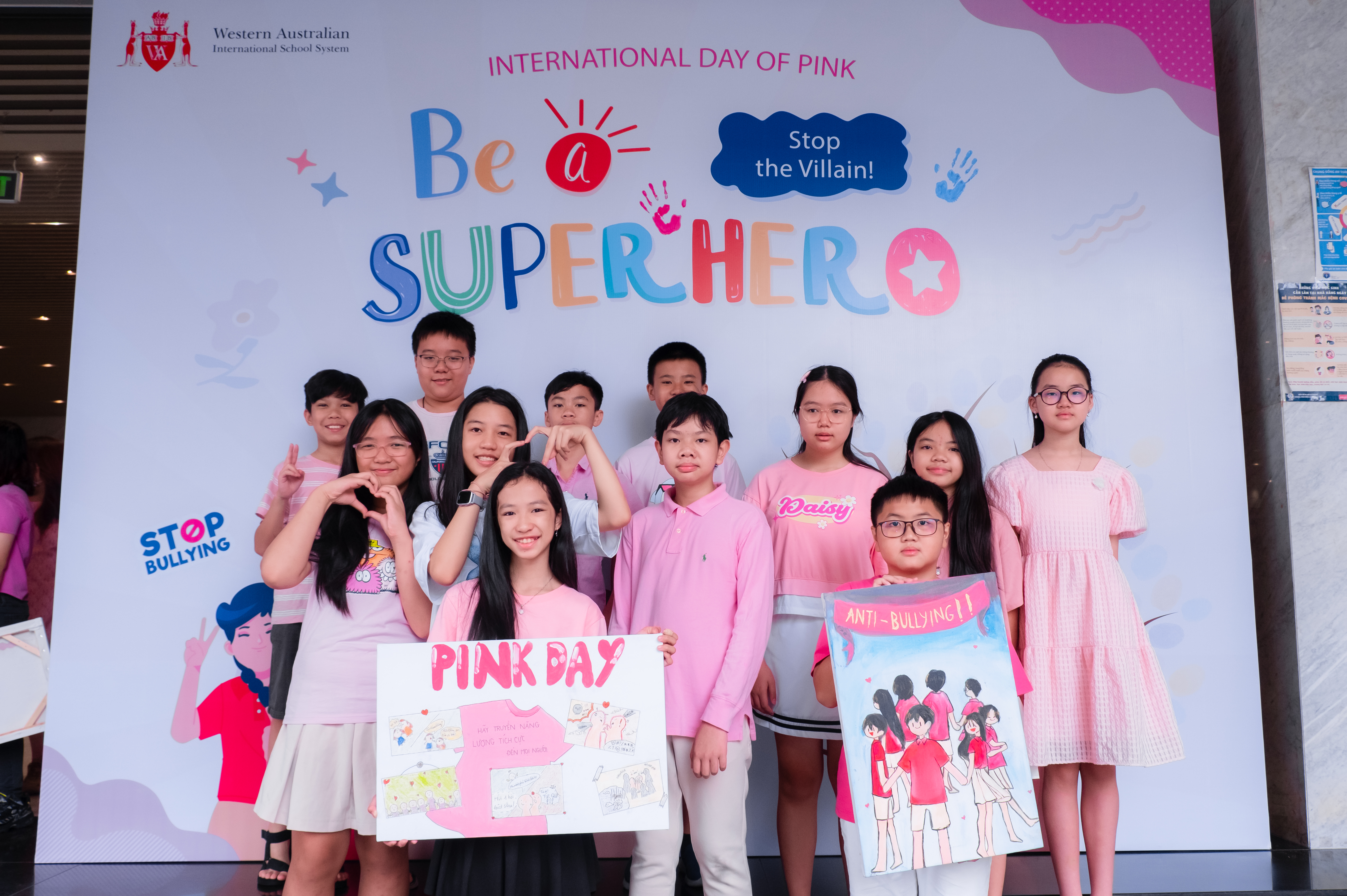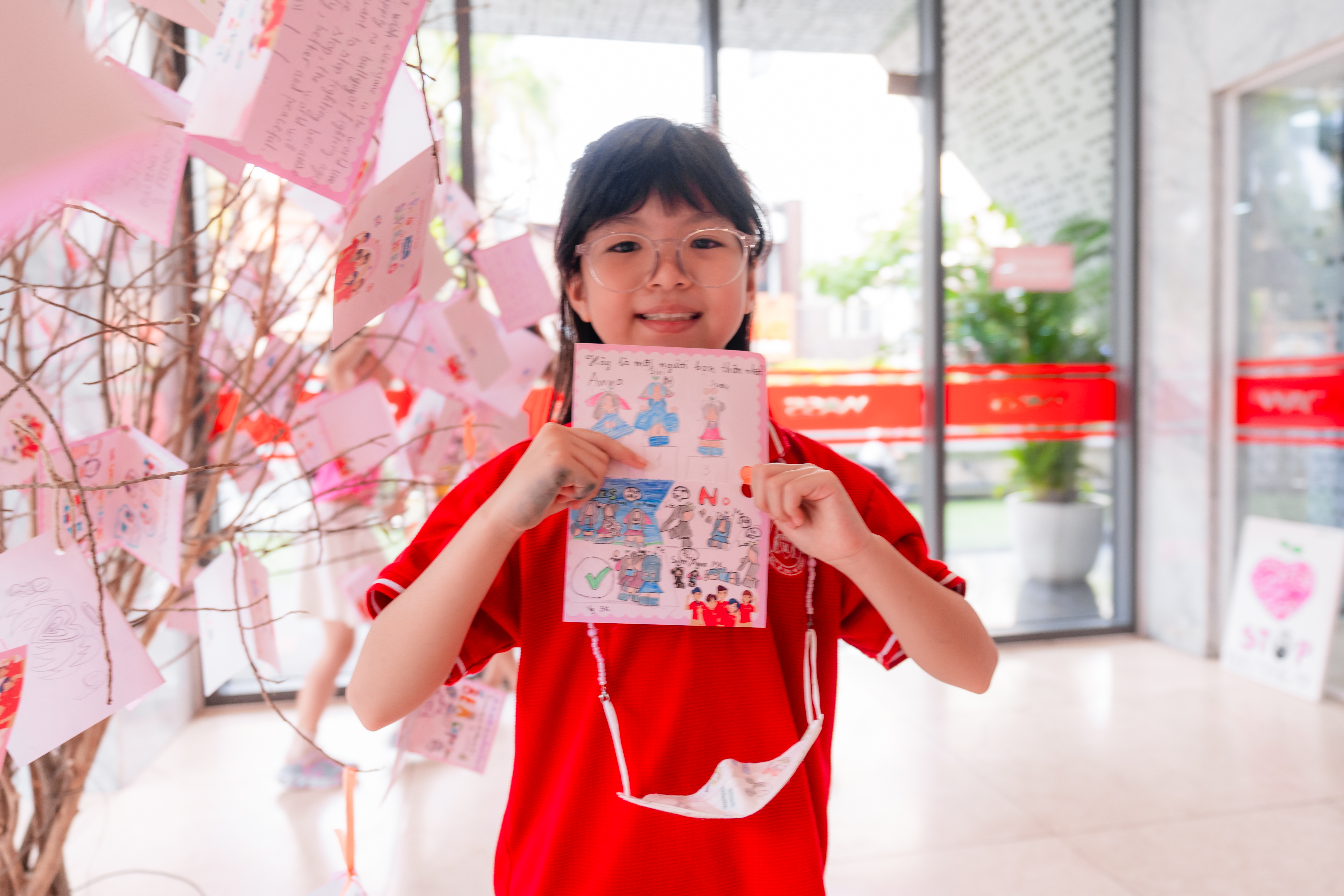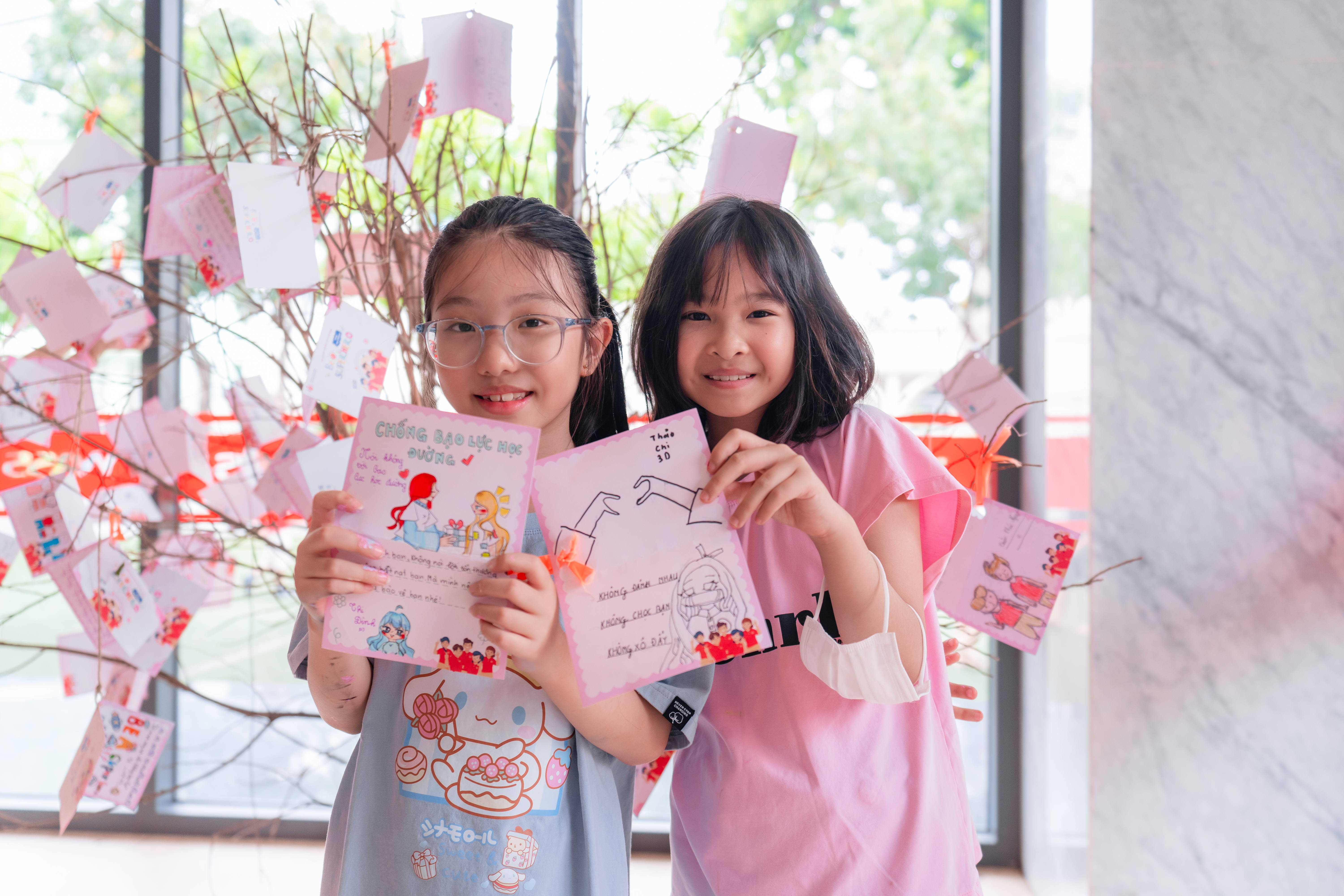 Western Australian International School System
If you have any concerns, please contact us via: