The House System at WASS is officially launched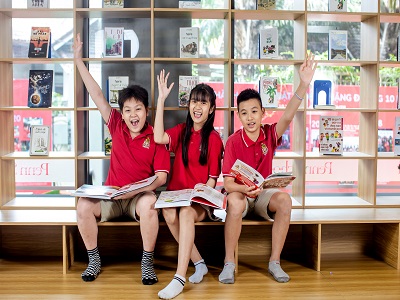 WASS's House System was officially put into operation with the desire to encourage students to participate in extra-curricular, sports and cultural activities, jointly implement school rules, develop leadership and discipline.
After a long wait, the House System in Western Australia has officially come into operation. The first House Assembly was held online, attracting a lot of attention and enthusiastic participation from all WASSers as well as teachers.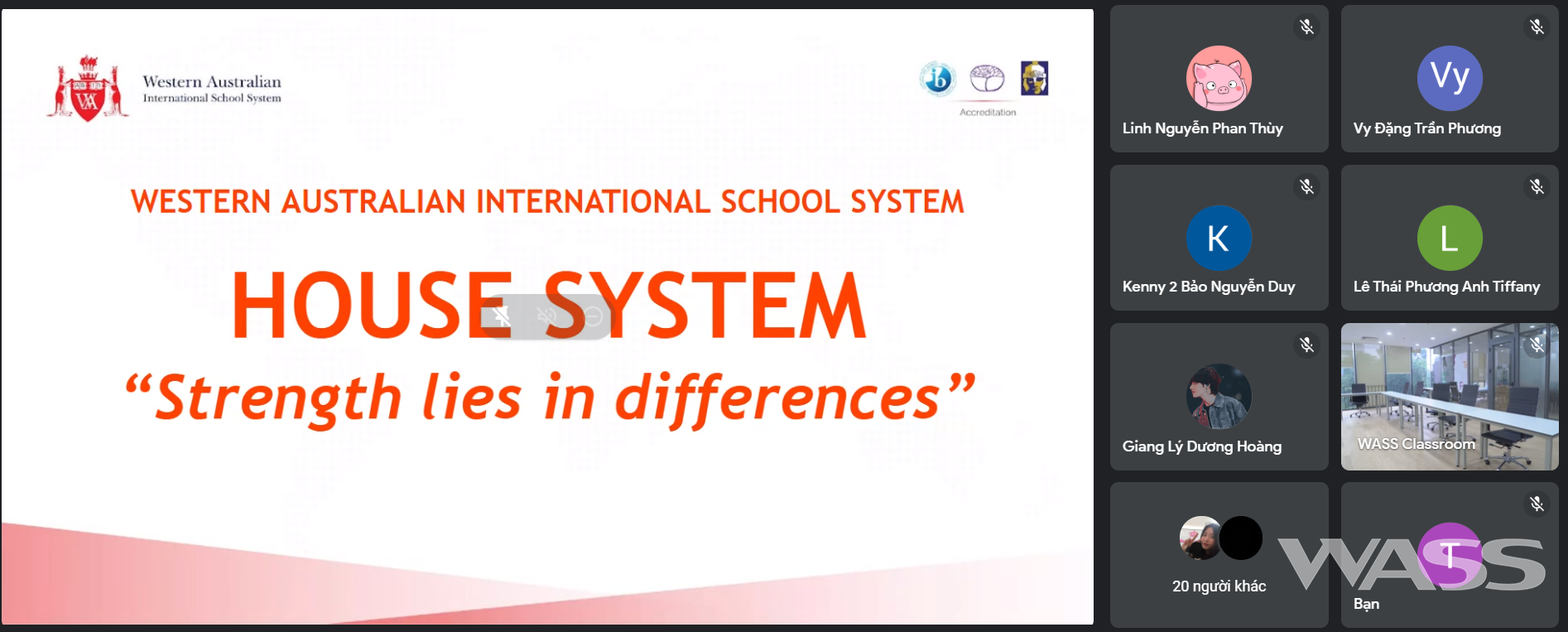 The first assembly of the House System provided an opportunity for students to get to know and connect the members of each House as well as introduce members of the Executive Board. WASSers are better informed about the rules and regulations so that they can comply with the rules and how to accumulate House points. The logo of the 4 Houses was also announced, officially becoming a symbol of House in this school year, creating a unique feature and pride for each member of the House. The conditions to become the House Captain were also introduced to find the leaders, the captains who lead their House towards success.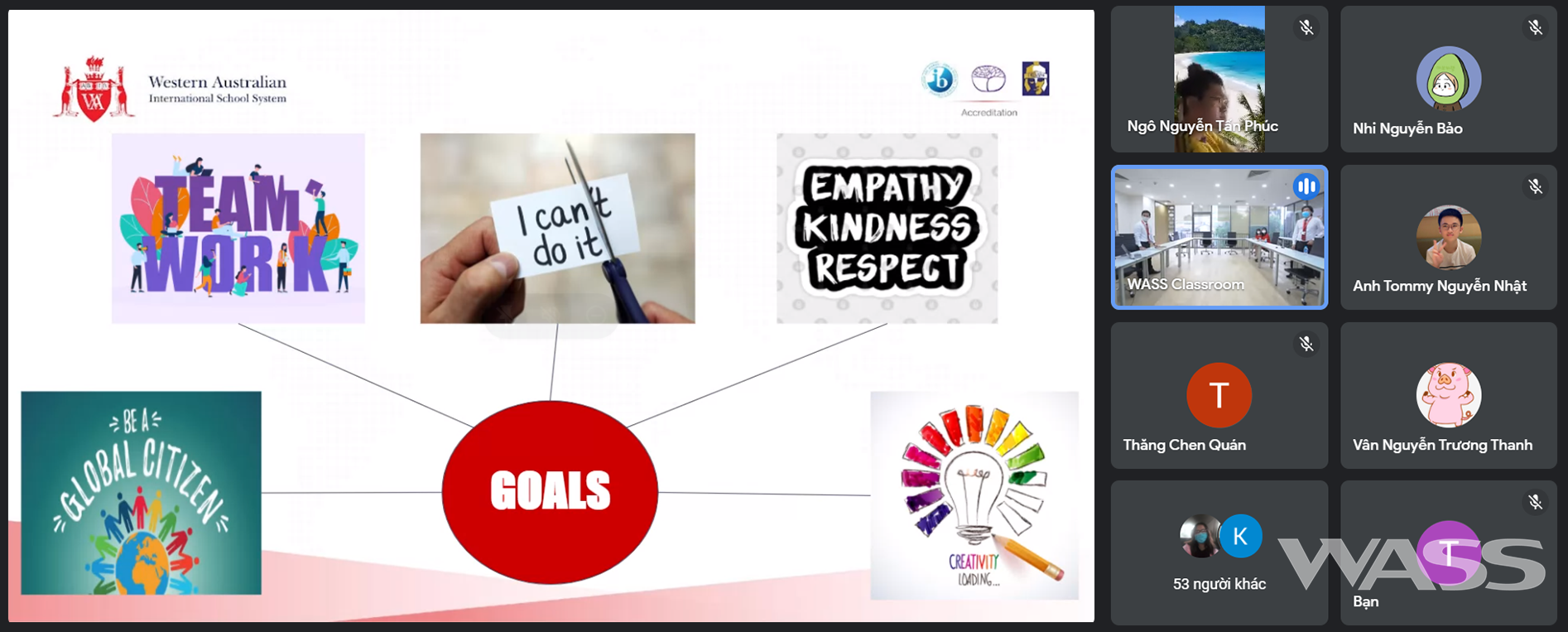 "Finally, what I expected has come true. The moment when I became a member of Athena House made me really happy. Especially when I know that teachers and friends will accompany me in this house. The house of Athena is a symbol of wisdom. I have been looking forward to this day to meet my old as well as new friends."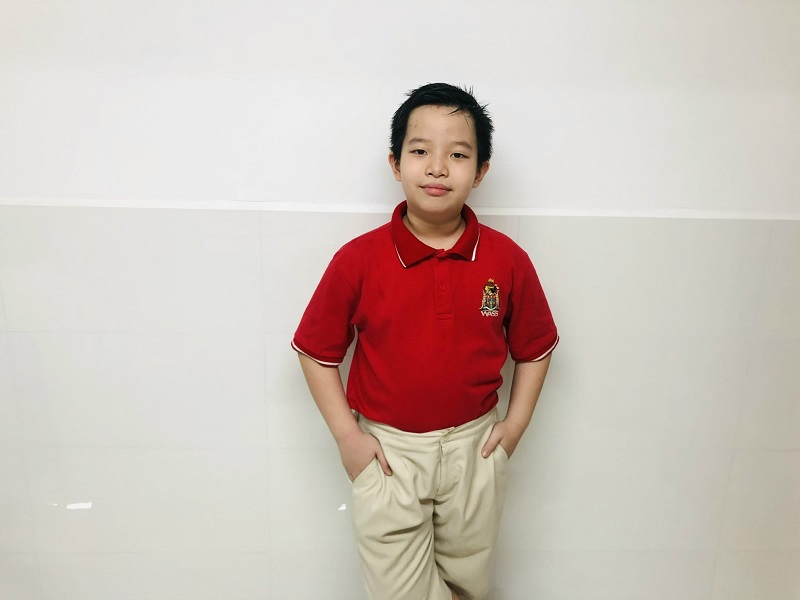 Truong Vinh Trong Quoc – 5D
️
The Home System is a "place" for WASSers to have the opportunity to meet and interact with their peers, along with the bonding between friends of different ages, creating a sociable friendly WASS community. This is also a platform for WASSers to maximize their talents, thereby developing comprehensively from personality, discipline, ethics, to knowledge, essential skills, creativity and ability, and communication.
"I support this system because it creates an environment where the students can capitalize on their strengths. By placing them into houses with defined attributes, they can hone their strengths even further whether it is creativity(Apolo), physical prowess(Zeus), intellectual prowess(Athena), or simply being nice(Asclepius). This helps the students to use teamwork to accomplish tasks better and faster. It helps the students to behave since they don't want to lose house points because they are competing for the house cup. The system also helps students to socialize more because students with similar strengths may also have similar interests. I really like this housing system. I hope it can create a better, healthier, happier, and more exciting environment for studying. I also hope through this system, students will have a stronger bond with their peers."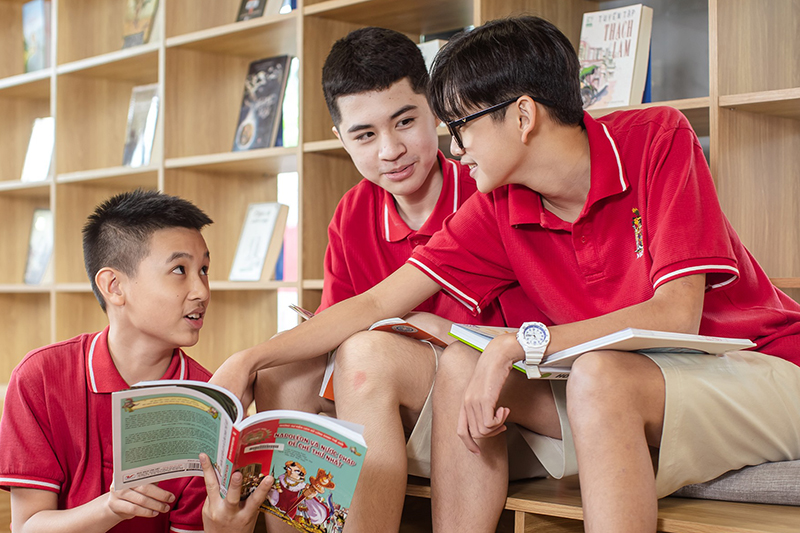 WASSers have the opportunity to compete in academic, sports, arts, and community activities to bring House points for themselves and their House. The "classification" into the Houses is random, based on the needs of social and emotional skills to bring the most positive effect to each member of the "House".
The WASS Hous System includes
⚡ ZEUS: represents strength and justice
⚡ APOLLO: represents the beauty of art
⚡ ATHENA: represents wisdom and intelligence
⚡ ASCLEPIUS: representing kindness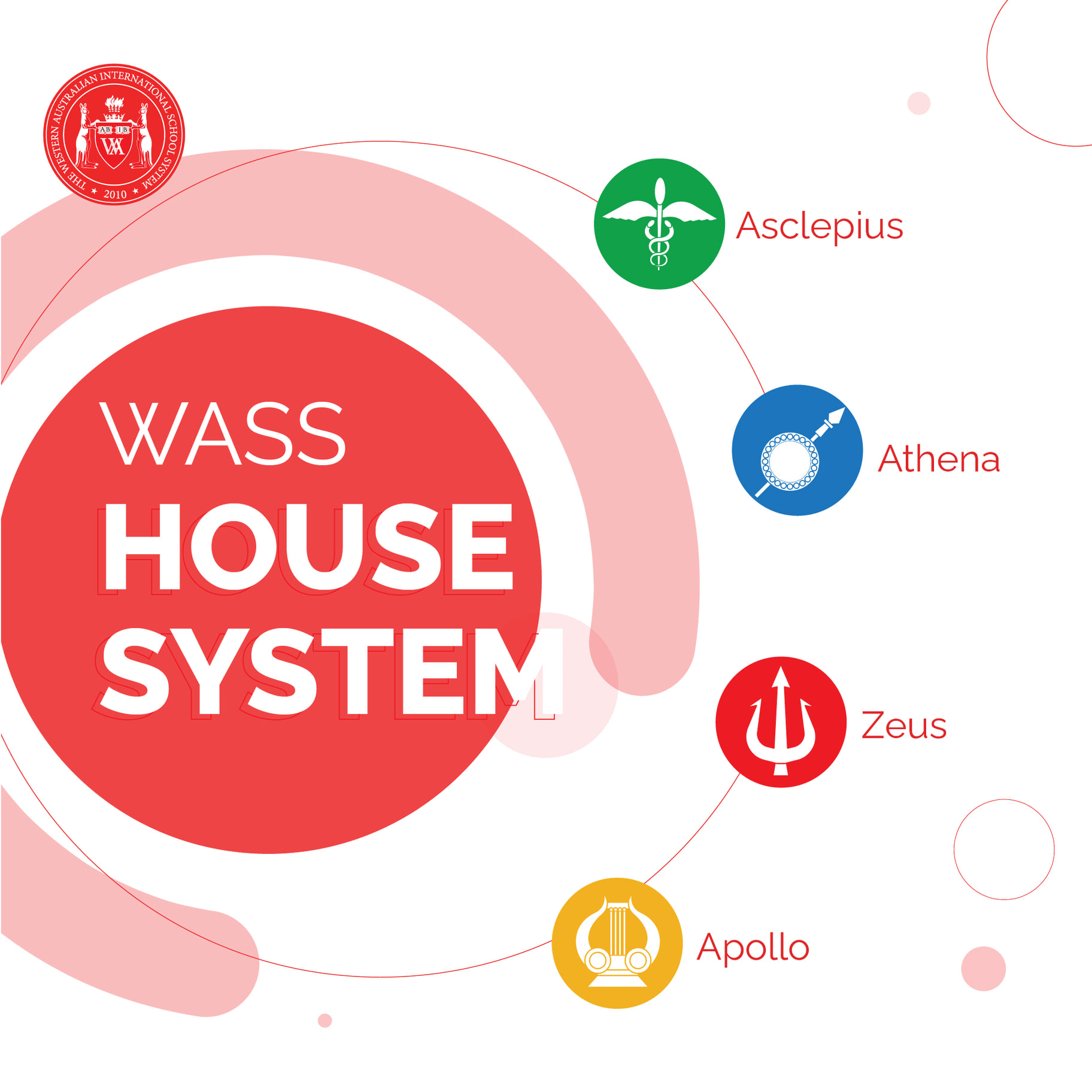 "I think this is a very interesting opportunity for me to develop my own abilities. Especially, I want to try to be the leader or vice-leader. If I can be a House Leader, I will be a good member of the team and will strive to get more points in this Athena House."
Truong Vinh Trong Quoc – 5D
The House System brings innovations and improvements in after-school activities, creating a "new breeze", encouraging students to participate in academic, sports, cultural and artistic activities. Thereby, it promotes cohesion and healthy competition for mutual development, forming a sociable and friendly learning community at WASS.
Western Australian International School System
If you have any concerns, please contact us via: