Discovering an exciting competition: The World Scholar's Cup 2020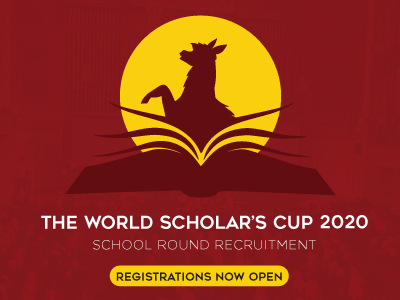 The World Scholar's Cup (WSC) is one of the great academic competitions that attracts great interest from students and parents not only in Vietnam but also all over the world. With academic challenges in different fields, WSC helps students not only enhance their  knowledge base but also is an opportunity to exchange and connect with friends around the world.
The World Scholars' Cup (WSC) is an academic team competition that attracts participation of high school students from more than 60 countries. The tournament is also a chance for students to explore and acquire more knowledge, make new friends as well as to promote their hidden talents. The competition is considered as a "golden chance" for students to show their talents and one of the first steps in becoming global citizens in the future.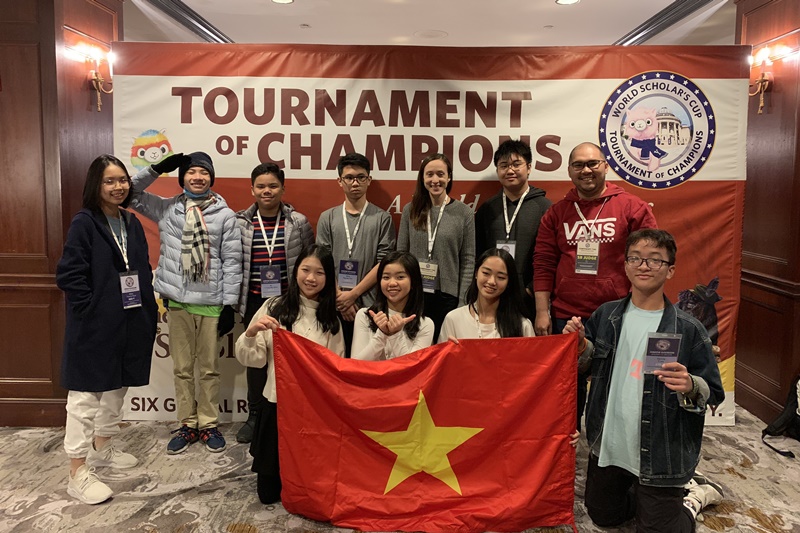 By joining WSC, WASSers will be able to apply knowledge into practice such as proposing practical solutions to life issues, or global concerns. Participants need to present their acquired knowledge and own experiences, and judgement towards the given topics. It creates many exciting and engaging experiences that make the competition irresistible and attractive for students around the world. Students register WSC in groups and are divided into 3 categories: Primary students from 8-11 years old, Junior students from 12-14 years old and Senior students from 15-18 years old.
The competition will be about 6 subjects: Science & Technology, History, Literature, Art & Music, Social Studies and a Special Area in three following formats:
The Scholar's ​​Challenge: Students will answer 60 multiple choice questions in 60 minutes (Each area will have 10 questions). This format allows participants to select more than one answer per question. However, the fewer answers chosen and the more correct answers you select leads to a higher score for the participants.
Collaborative Writing: In this round, the organizers will give 6 statements in six topics, corresponding to 6 knowledge areas in WSC outline. Competitors have 30 minutes to prepare with their team, 60 minutes to write down a written response in the format of their choosing and the last 15 minutes to discuss within the team and complete the writing. Participants are free to create your compelling pieces with poem or a five-paragraph essay.
Team Presentation: After the topic is announced, each team chooses one to make the presentation. Each team will have 10 minutes to deliver the presentation. And remember to let all team members join in the presentation.
With the theme "A WORLD RENEWED", WASSers this year will study these six areas:
Special Area – Mistakes & Recoveries
History – The History of Succession
Social studies – Out with the Old
Science & Technology – To Edit a Planet
Art & Music – Second changes, Second Glances
Literature & Media – Reboots, Sequels, and Reconsideration
As usual, WSC 2020 is divided into 03 rounds:
Round 1 (Region Round): May 9th – May 11th, 2020 in Ho Chi Minh City
Round 2 (Global Round): From July 26th – July 31st, 2020 in Prague
Round 3 (Tournament of Champions): takes place at Yale University, USA in November
Due to its professionalism, attractiveness and challenging nature, after 13 years, WSC is considered as a global academic iconic. Prestigious awards and certificates from the competition create a strong legacy for students to experience new and exciting opportunities.
With a number of prestigious numerous achievements that WASSers have gained, WASS believes that WSC will be a vivid playground for all students, where they can confidently present their talents and come closer to their leadership dreams.
Let's review the journey to conquer the WSC 2019 competition of the WASSers:
Preliminary selection at the Western Australian International School System takes place on March 21 – March 23, 2020.
Registration time will be February 20th – March 1st, 2020. Parents and WASSers kindly register at the following link: https://tinyurl.com/szcemgx
To have more details on the competition and importation preparation for WSC 2020, please refer to the program's website at: https://www.scholarscup.org/
Western Australian International School System
If you have any concerns, please contact us via: