The Western Australian International School System welcomes applications from qualified, experienced teachers looking for a vibrant, challenging and rewarding teaching experience. Teaching candidates are evaluated on four key areas: high quality teaching practice, contribution to learning area and curriculum development, relationships with students, staff and parents and contribution to the whole school. If you are interested in working at WASS, but can't find a suitable job opportunity listed, please submit your application on careers@wass.edu.vn and we will keep your application active in our database for a future relevant opening.
WORKING ENVIRONMENT
The primary goal of WASS is to build a professional, friendly, open and staff-friendly working environment as a focus of development. We believe the leadership, teachers, and staff are the solid launchers for the success of WASS in the future.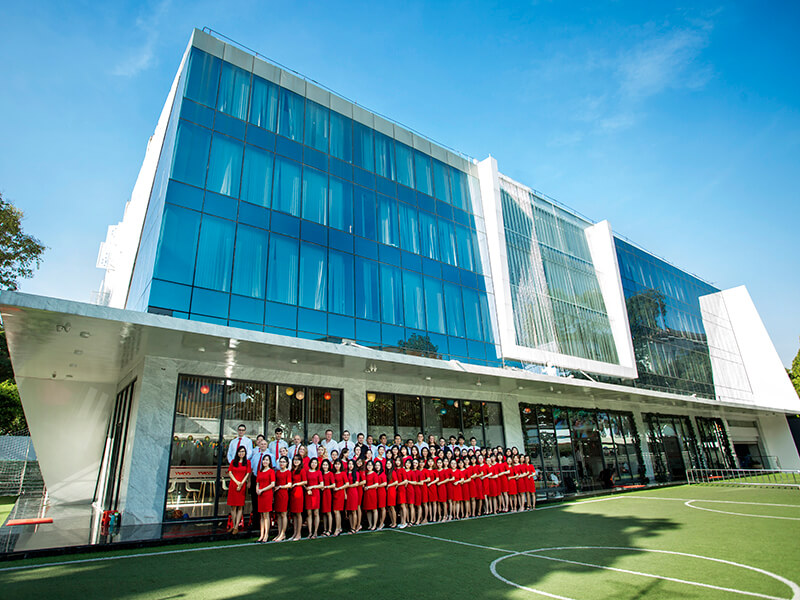 REMUNERATION POLICY
WORKING INFORMATION
Teaching days/year: 210 days
Working hours: 8:00 am to 5:00pm, Monday to Friday, plus occasional staff meetings and training
Hours of teaching: 25 hours/week (equivalent to 36 periods/week, scheduled periods are normally 40 minutes in length) excluding 2 hours/week participate in the after-school activities
Contract Term: 2019 - 2021
Probation Period: 3 months from date of commencement
BENEFITS
Starting salary range: Salary will be discussed once a potential staff has been interviewed and a Letter of Offer has been given.
Sick Leave: 12 days sick leave.
Annual Leave: 32 working days (please refer to the website to see the school calendar with school holiday dates).
Accommodation: Housing allowance will be discussed once a potential staff has been interviewed and a Letter of Offer has been given.
Flights/Transport: Flight to Ho Chi Minh City at the beginning of contract and flight home at the end of contract. Provide the Teacher's return airfare assistance between Ho Chi Minh City and the appropriate zone area yearly.
Medical Benefits: Medical insurance provided where applicable.
Child Education Benefit: The School shall waive the tuition fee, at WASS only for one dependent child and apply a discount of 50% of tuition fee to each additional child.
Referee request: Required.
Background Check: Required.
TRAINING
Annual professional training for teachers from the Western Australian Academic Council.
Participate in weekly teacher training courses with the school leaders.
Overseas training for individuals with outstanding achievements.
RECOMMENDED BY TEACHERS & STAFF