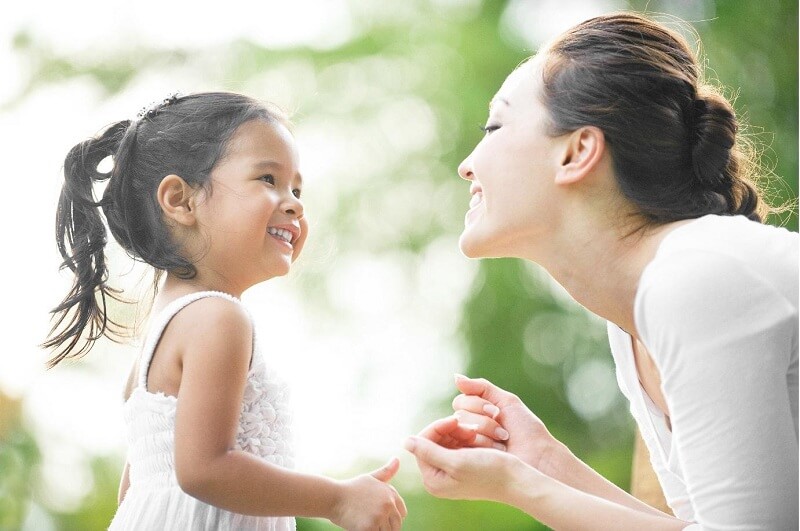 Share experiences of balancing family and work
Our ancestors used to say: "Men build house, women build home" to enhance the vocation of husbands as well as the role of wife. Since the family is the cohesion of love and responsibility. But due to the pressure of work and living condition, time for children is increasingly less and less. Family is day by day separated. Understanding parents' concerns, WAPS would like to share experiences to balance between family and work and warmly welcome all parents' attention to read and choose the best way to keep hapiness.
1. Make plan for summer vacation with children
Under the pressure of work, parents always have short of time for children while the children own "fragile souls". Children are prone to injury, self-pity when they alone so that they need attention, love and care from family. Parents should schedule before the long holiday as New Year, 30/4, summer time… to take the initiative in work and time arrangement. Depending on conditions and circumstances of each family to arrange various holidays such as traveling, exploring new lands, enjoying in a resort or visiting their hometown. Traveling to a new location is to change the living spaces, create excitement for their children.
With summer, because of relatively long break, parents should take part of the summer courses besides traveling. Summer course helps children review knowledge, and get more skills for the next school year. Accordingly, the logical school schedule makes children feel comfortable as well as proactive for parents in time management.
2. Choose a suitable and moderate job
Balancing work and family is always a difficult question for any parents. In fact, both factors are essential to foster a happy family, but the key is to consider the best choice for them.
Ms. Chi (Dist.1) said: "With these two factors, we need to know how to balance and stop. It hard to decide between: a fulltime job paid tens of millions, having some business trip with developing opportunities and another with average wage, without pressure, easy to balance the time. I selected the second one, and felt satisfied with its incomne, but beyond working time, I can still take care of family, operate online flower shop and knitting wool. My husband and I operate the extra business together so that we sympathise each other. "
Family education has an important impact on shaping the child's personality. Teaching children from childhood is necessary. Thus, parents need regularly educate their children's proper attitude, well-mannered gesturea, polite speeches, respects, and gratitude.
3. Don't be a "workaholic"
This can be extremely difficult for the fathers, but you should try not to work while eating or talking to children.
The golden rule is that in order to regain the balance between life and work, you need to separate the two factors. Leave work at office, do not bring it home. Lay out the boundaries to ensure all your colleagues or other relationships understand that in non-working hours, you will not be involved. Everyone needs time to relax and will be the best if the moment is entirely devoted to small family.
4. Dinner together
Family is just really warm when all members spend time to share and especially to have dinner together. Dinner is an important time for everyone to connect when together cooking, preparing table, expressing concern and care for each other. While dinner, the parents should have the cheerful attitude, nice chatting with children, avoid heckling them about their mistakes. Let's make dinner time become the cozzy and unforgetable moment.
If you only care about work but forget the simple joy with family, you cannot have a meaningful life even when you have much success. Therefore, in spite of busy life, arrange time, especially at weekends for your family to share and understand each other.
To help parents balance between family and work, as well as utilizating time with children, WAPS will host the conference "One hour a day" with the participation of MA Tran Dinh Dung. Hopefully through this workshop, parents will understand the methods of time management to shortem the distance between parents and children. With only 60 minutes per day without the pressure of work, school, telephone… we believe that you will completely change. The workshop is open for free, you can enroll via the hotline: 0963.999.701 – 0963.999.702 – 08.6290.5076. 50 firs parents register will receive a FREE ticket join Kizworld children's area costed 220.000VND.
Seminar Information:
Topic: "An Hour A Day"
Speaker: MA Tran Dinh Dung
Time: 9a.m – 11a.m – Sunday, April 5th, 2015
Location: Indochina Tower's Hall, 157 Ly Chinh Thang, Ward 7, District 3, HCMC.
WESTERN AUSTRALIAN INTERNATIONAL SCHOOL
If you have any concerns, please contact us.