WASS will officially launch the American Diploma Program (ADP) from September 2019, opening up many learning opportunities for students on the road to advanced international education.
At the beginning of the 2019 – 2020 school year, the Western Australian International School System will be officially implementing the American Diploma Program (ADP), as well as preparing to teach the International Baccalaureate Diploma Program (IBDP), depending on verification by the visiting team.  This will Provide different academic programs which will help our students to have more choice as well as career orientation in the future.
The American Diploma Program is based on the Pennsylvania's program (USA), licensed by the Greenville Area School District. The program is accredited by the Pennsylvania Department of Education and Middle States Commissions on Elementary and Secondary Schools – M.S.A.-C.E.S.S.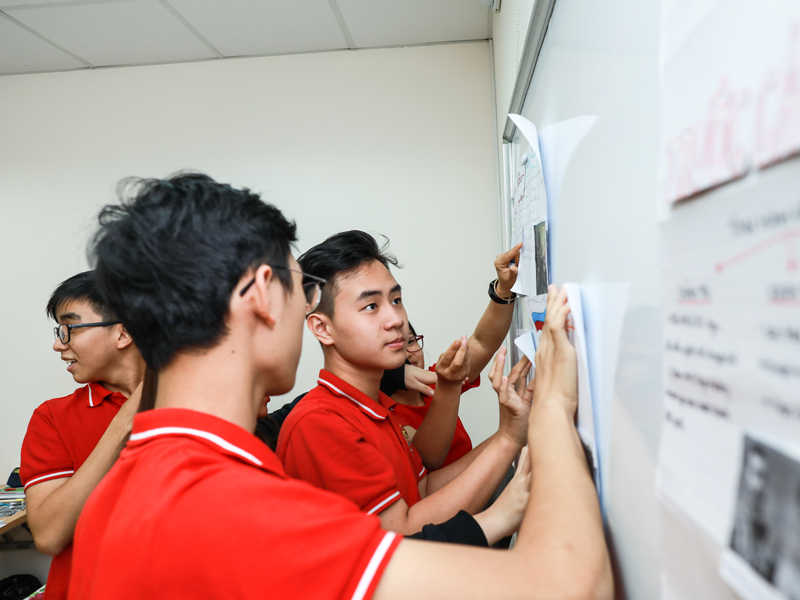 WASSers upon meeting the graduation requirements of the program will receive an American Diploma degree, awarded by Greenville High School (Pennsylvania, USA) with accredited degrees at all schools in the US, Australia, Canada and schools that teaching English programs worldwide.
See more program details at the following link: https://wass.edu.vn/en/chuong-trinh-tu-tai-my.html
During the 2019 – 2020 school year, the Western Australian International School System will grant 60 full, partial and 25% American Diploma scholarships to 10th and 11th-grade students inside and outside the System.
The criteria for awarding scholarships include:
– Average scores of years 9 and 10 must be at least 8.0 for Vietnamese program, for International program students (accredited/inspected), Core group subjects (Mathematics, Science, English) must be A grade or higher.
– English ability: IELTS equivalent of 6.5 or higher (no band below 6.0), or at least 85% of the entrance exam at WASS. Students studying in the International program are exempted from the English test.
– Students showed their purpose and learning pathway through the Letter of Interest and live interview.
 Records include:
Application form (Receive at the Admissions Department)

Letter of Interest

Transcript / School report on notarization **

English qualifications/certificates **
** Not applicable for students studying at WASS
By adopting the American Diploma program, WASS students will have more choices that match their abilities and interests. This is also a new step marking the development of WASS, by bringing students closer to advanced knowledge in the world in the future.