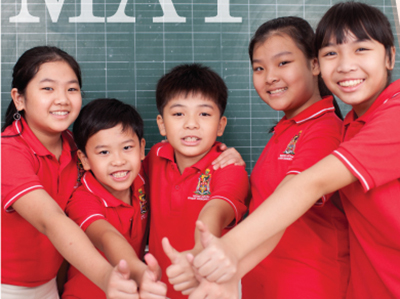 May – Month of determination
A climber can conquer the peak and become a champion with persistent and arduous steps. Similarly, determination can help you overcome all difficulties and become a champion… Inth is the first opening of "Determination", a character education lesson (cited from the textbook "First Character Education") will be introduced to students of the Western Australian International school system (WASS) in May.
In every life, we always encounter certain difficulties. If you just ignore them and maitain this thinking "Too hard! I cannot do it!", it means that you fail directly in your mind. In contrast, when you are determinated and willing to do what you want, you will know what you need to do, set a plan, set time, and act to archieve your goals quickly. Even any age and position in society, determination is the important factor to bring you success. Especially at the age of our WASSers, they need to be taught this trait and set specific goals for learning and nurture it. Determination will be motivation to encourage them to constantly try to make your dreams and ambitions come true.
In May, WASSers will receive theory and practice in  determination through WASS's events which will shape and help each WASSers apply this in daily life. Specific campaigns includes: learning hard, completing homework, improving  your grades, persisting in participating the activities of WASS…
For the external communication aspect, determination encourages WASSers to  refuse enticements of friends or anyone else, such as  using alcohol, tobacco and drugs …, and be wise and calm to make the right decisions.
WESTERN AUSTRALIAN INTERNATIONAL SCHOOL
If you have any concerns, please contact us.