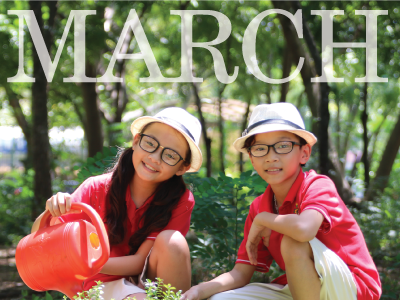 March – The month of responsibility
No matter who you are, a student, a child, a brother or a sister, you have your own different responsibilities. It's one of the essential things to create a happy, useful and healthy life, and the basis of being a free citizenship in society. Following a series of character education programs in the school year 2015 – 2016, March – a month of responsibility will give WASS students many valuable lessons in the foundation to become a global citizenship.

The more modern society becomes, the higher responsibility of a citizen becomes. If a child is taught to be responsible at an early age, he or she will not only gain trust and respect from people, but also create opportunities for their future development.
At WASS, the students will learn about responsibility through theory lessons and practical ways to express it, in many school and community building activities. Especially, those WASSers who are going to do a meaningful project "Basic Water Filter System" responding to World Water Day 2016 (22th March) in March. This little project will bring profound educational lessons about responsibilities of society, in communication and how to keep our planet green to the students.
We believe that the "Character Education First program" written by Education First – the leading character education provider will help the WASS students build a solid personality platform and nurture them have a beautiful soul of a true global citizen.
WESTERN AUSTRALIAN INTERNATIONAL SCHOOL
If you have any concerns, please contact us.