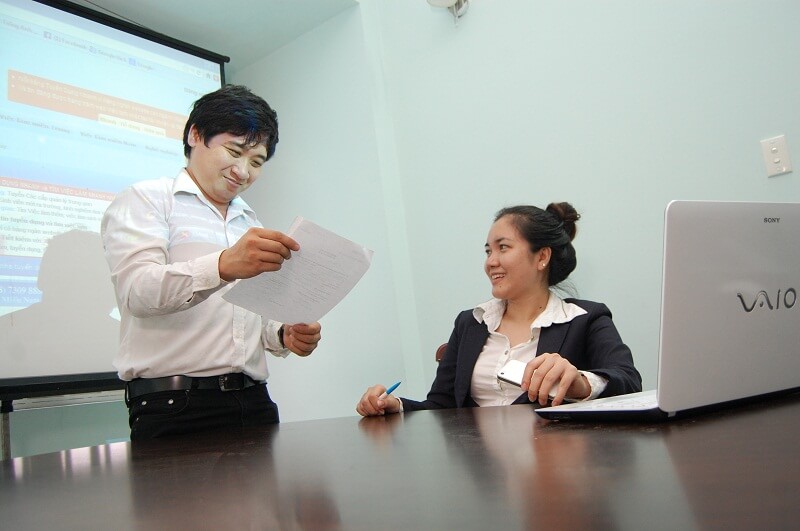 Ineffective time management: weakness of Vietnamese parents
How much time do you spend for your family a day? I read this question at office while reading a book in the morning. Like many other Vietnamese woman, I got a home, a husband, two children and a stable job. I reckon, I spend less than one hour for my kids, for my husband and realize that I have "stolen" family's time much more than I thought. It's because I arrange time unreasonably.
1. Work is the first priority
With many people, I'm the typical form of a modern woman. Being a deputy Director of a joint venture, owning house, cars, children learning in international school, people often tell me, "I guess you're so happy". Very few people know to get today's success, I had to trade many precious things and very few people understand that the behind the success, there are many stories I have not dared to tell.
Borned and raised in an unhappy family, my childhood was full of whippings, bitter words of father. I tried to learn to change my life with my strong personality, agility. A few years after graduation, I to go to work and I see him as fate. We got married. Then we have a boy and girl at the same time. It was the happy time. However, daily living expenses for two children was increasing day by day that forced me to work more to earn money.
People say women over 30 are very arrogant, like earning money and being in the peak of work and I was not an exception. I plunged into work passionately and each achieved goal motivated me to be better and better. My happiness was in 7 first years after the rest time was the fight sequence between family and work.
Then one day, he told me not want me to do this job anymore, because he cannot suffer the period from 8 am to 8 pm, ignoring babies, continuing with work on computer. Initially, he also shared, advised me to spend more time with children but I did not agree and he no longer talked about that.
I sent my children to a boarding international school with the modern facilities, the bilingual learning, and lots of extra curriculum activities. And home, maids worry everything about my children's meals. I provide them best conditions but I did not know that what they need is love, is the time to take care of them. Then cracks forming, he was no longer regularly at home, we have less chatting, one hour per day before bedtime is just to see their face.
2. I always wish there are more than 24 hours a day
My wrongs continue growing worse. When I step into the golden period of the work, of the promotion. Business trips away from home were more often, I traveled all over the world, learnt new things while somewhere my husband and children quietly had dinner together. Phone is my unseperatable thing which I can check mail, call up continuously of partners, the quarrel between me and the staff. And my kids saw all. They quietly left the table with a sad face.  They looked at my eyes. I still fondly said, "Where were my hobgoblin kids? But I should know I was changed too much.
If you consider your family less important than the other goal, you are away from the source of love. If you still have more conventions of having more than 24 hours a day is meant you are managing your time in the wrong way. To help parents balance between family and work, as well as utilizating time with children, WAPS will host the conference "One hour a day" with the participation of MA Tran Dinh Dung. Hopefully through this workshop, parents will understand the methods of time management to shortem the distance between parents and children. With only 60 minutes per day without the pressure of work, school, telephone… we believe that you will completely change.

Seminar Information:
Topic: "An Hour A Day"
Speaker: MA Tran Dinh Dung
Time: 9a.m – 11a.m – Sunday, April 5th, 2015
Location: Indochina Tower's Hall, 157 Ly Chinh Thang, Ward 7, District 3, HCMC.
Hotline: 0963.999.701 – 0963.999.702 – 08.6290.5076. 50 first parents register will receive a FREE ticket joining Kizworld costed 220.000VND.
No matter who you are, what you do, spend time for your kids. With only "An hour a day", we believe your family is always fulfilled with love.
WESTERN AUSTRALIAN INTERNATIONAL SCHOOL
If you have any concerns, please contact us.