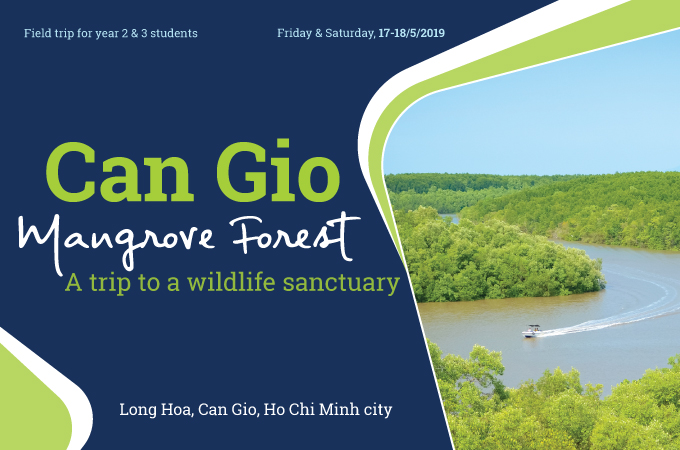 E-newsletter of April 2019
How can parents help students realise their potential and utilise their skills?
Actualising a child's full potential rarely happens without guidance, it is a process of cultivating, nurturing, and encouraging from those around them. Some of the simple methods below are things that every parent needs to know in order for your child to develop comprehensively and outstandingly…
How parents can help students review their lesson and prepare for their exams?
Exam time is fast approaching. To adequately prepare for the final exams, students should make sure that they are keeping up with their homework and that they are spending a sufficient amount of time reviewing at home. To assist your child in this exam, refer to the following suggestions…
Su
Mo
Tu
We
Th
Fr
Sa
1
2
3
4
5
6
7
8
9
10
11
12
13
14
15
16
17
18
19
20
21
22
23
24
25
26
27
28
29
30
31
13-14/05/2019: Final test – Bilingual Program (WAP)
15/05/2019: Final test – International Program
20-24/05/2019: NAPLAN test for Year 3,5,7,9
25/05/2019: Kindergarten and Primary Parents – Teacher Conference
26/05/2019: Secondary and High School Parents – Teacher Conference
Summer break
Letter from the Board of Principals of WASS
Dear students,
Since the 2018-2019 school year coming to an end with a lot of high-expected outcomes in our study activities, specifically the recent positive results of mid-semester 2, school Exhibition and English speaking contests such as English Debate and World Scholar Cups.
We are coming closer to the end-semester 2 exam, which is also the final challenge of this school year. To be well-prepared for the exam, you should have a plan to review your lesson at home, it will help you save a lot of free time to remember one by one subject….
WESTERN AUSTRALIAN INTERNATIONAL SCHOOL
If you have any concerns, please contact us.