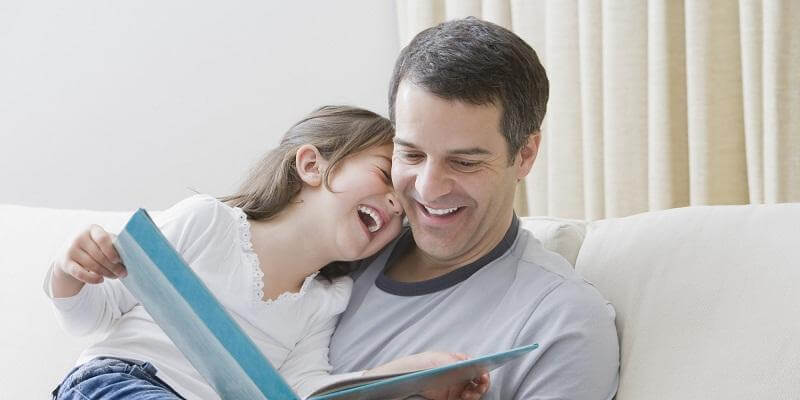 Be children's friend 60 minutes a day
Being children's friend in only 60 minutes per day without work, pressure and electronic devices, you will find the brief but meaningful moments.
Currently, many parents are likely to leave their children for school and maid. Teaching, playing and talking with your children is not easy at all. Parents usually forget that the most precious thing is to buil up emotion, care and teach their children day by day.
When the electronic devices are barrier between parents and children
Developed technology helps people with a convenient and easier life. However, the temptation of electronic equipments is the main barrier between parents and children. It makes the distance among family longer and longer.
Ms. Phuong Thy (District 3, HCMC) said: "Due to my husband's busy work and my load of chores, we don't have enough time to play with our children. We have to give them ipad which is full of games they like."
Mr. Tuyen Quang's family (Phu Nhuan District., HCMC) is an example. Because both husband and wife are busy with work, they leave their children to grandparents and maid. Sometimes they come home soon; each member is busy in their own way: father is stared in computer, mother is keen on facebook, and child is exicted with her ipad.
Surely the imagine of parents entrust children to grandparents and maids is no longer strange. Parents can not be patient in playing with their child but can be keen on electronic devices many hours.
Be children's friend an hour a day
How long did not you sit with your child to watch a movie or play a game somehow? When was the last time you take your child to the park? Please spend 60 minutes per day with your child; you will feel full meaning of life. There are many ways for parents to organize time and work effectively to be by children's side and play with them as a good friend.
Parents should train children the habit waking up early and doing exercise in the morning. 15 minutes each morning jogging around the park or playing badminton, tennis… helps the whole family with good health and emotion tightening.
In the afternoon, while waiting for mom's cooking, suggestion is that father and daughter can play a certain game, or help mom pick vegetables, cook rice together. It's a happy time to cook, eat and chat together. When eating, everyone should turn off all electronic devices such as televisions, phones, ipads… to not obstruct your family meals.
Besides, before going to bed is also an ideal time to talk with your children. Take 10 minutes before bedtime to tell her a story or simply listen to her sharing.
Also, if you're too busy with work in weekdays, spend the whole weekend to play with your child. Camping, sightseeing, traveling, family … will give you beautiful moments.
Pressure of work and worries of life make people hurry. Therefore, playing and making friends with children is important and meaningful time.
To help parents can utilize time effectively, spend 60 minutes per day making friend with children, WAPS will organize a seminar named "One hour a day" with the sharing of MA Tran Dinh Dung.
Seminar Information:
Topic: "An Hour A Day"
Speaker: MA Tran Dinh Dung
Time: 9a.m – 11a.m – Sunday, April 5th, 2015
Location: Indochina Tower's Hall, 157 Ly Chinh Thang, Ward 7, District 3, HCMC.
Hotline: 0963.999.701 – 0963.999.702 – 08.6290.5076. 50 first parents register will receive a FREE ticket joining Kizworld costed 220.000VND.
WESTERN AUSTRALIAN INTERNATIONAL SCHOOL
If you have any concerns, please contact us.