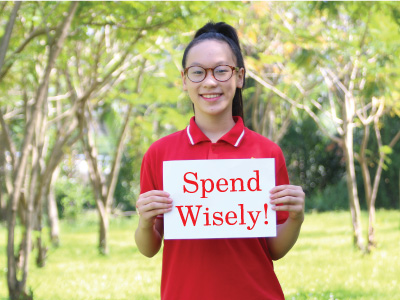 April – The Month of Thriftiness
Money is not easy to earn, but spending money wisely will help you to achieve what you want. Let's practice this habit – thriftiness by carefully using study supplies, not wasting food, turning off the lights before leave…These are of thriftiness that "Character First Education "will teach our students this April.

At any age and in any situation, we all can practice fragility. Particularly for young students who are impressionable, it is important that schools provide guidelines and role models for the character development of children.
At WASS, we combine effectively the main educational programs with character education programs that help students understand and practice the importance of thriftiness through encouraging good habits in their daily lives. 
Students will learn how not to waste time at school and how to better focus on learning, completing exercises and projects at school in reasonable time. Moreover, these days young people love to imitate their idols so they unwisely spend money which is given to them from their parents… by actions of practicing thriftiness, students will be instructed to live better in a practical way.
At school, all students will be trained to adopt simple good habits such as switching off   electronics when not in use, and such as using water carefully to cut down the global crisis of clean water and to keep the school campus clean.  Through these actions, students will develop an awareness to spend money smartly for their future. Because everyone who wants a comfortable life in the future has to manage their money and learn to spend money for the right things and at the right time. By doing this, students student can save and spend for the unexpected things that may happen in the course of their lives.
WESTERN AUSTRALIAN INTERNATIONAL SCHOOL
If you have any concerns, please contact us.